Daily Business Report — April 27, 2012
Solana Beach Council Votes to Ban Plastic Bags
Solana Beach has become the first city in San Diego County to adopt an ordinance banning single-use plastic bags. The vote by the Solana Beach City Council drew praise from the Surfrider and others. Surfrider volunteer Walker Hicks said the decision is a "stepping stone" for other coastal communities to follow suit. Under the ordinance, businesses will be given a three-month grace period to come into compliance. The legislation includes a 10-cent fee for paper bags. Stores in violation would be subject to fines up to $1,000 for non-compliance.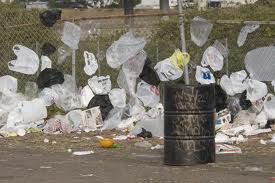 Marisa Espinosa, co-chair of the Rise Above Plastics campaign, said the ordinance has been endorsed by the California Grocers' Association. "We have spent years working on this issue, and single-use, plastic litter is costing local municipalities millions of dollars to clean up," said Espinosa. "The effect on our environment and local waste management budgets have been awful, so this victory is particularly sweet for all of our activists and members."
ResMed Inc. Reports Record Quarterly Revenue and Income
San Diego-based ResMed Inc., which makes medical products for the treatment of respiratory disorders, announced record revenue and income for the quarter ended March 31, 2012. Revenue for the quarter was $349.1 million, an 11 percent increase over the same period of 2011. Income from operations was $76.5 million and net income was $64.6 million, an increase of 20 percent and 21 percent, respectively, compared to the first quarter of 2011. Earnings per share were $0.44, an increase of 29 percent compared to the same period of 2011.
Vibra Bank Reports Quarterly Profit
Chula Vista-based Vibra Bank reported a net profit of $469,000 for the first quarter of 2012, compared with a net profit of $135,000 for the same period of 2011. The bank reported highlights of the first quarter, compared to the same period of 2011: Growth in total loans of $25 million, or 44 percent, to $80.4 million; growth in total deposits of $31 million, or 48 percent, to $94.4 million; growth in total assets of $29 million, or 35 percent, to $110.4 million.
REAL ESTATE SALES ____________________________________
SAN DIEGO — Waterridge Kiffman Investors has purchased a 15,459-square-foot retail building at 4404 El Cajon Blvd. for $7.2 million from the seller, 44th and El Cajon LLC. The tenant is CVS Pharmacy.
CHULA VISTA — AAA Management LLC has purchased a 239,580-square-foot land parcel at 912-944 Third Ave. in Chula Vista for $2.35 million from the seller, CRE LJ CA LLC.
SAN MARCOS — San Diego Charter has purchased a 3,667-square-foot industrial building at 1412 East Barham Drive in San Marcos for $630,000 from the seller, Mark Debreceni.
Brokers from Cassidy Turley San Diego, Lee & Associates and JT Commercial Real Estate represented parties in the transactions.
PERSONNEL MOVES ____________________________________
SAN DIEGO — George A. Ramirez has been named the first chief diversity executive with Union Bank, reporting to bank president and chief executive officer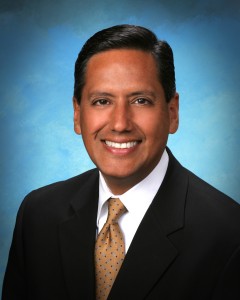 Masashi Oka in San Francisto from his San Diego base. "This is the next step in strengthening Union Bank's position as an industry leader to more fully reflect the face of society in our executive workforce," Oka said. Ramirez joined Union Bank in 1986 and has more than 30 years of banking experience. In 2010, he was appointed to lead the effort to integrate Tamalpais Bank and Frontier Bank into Union Bank.  Before that, Ramirez led Union Bank's Priority Banking program.
SAN DIEGO — Dr. John Serra has been hired to oversee the medical director for Rural/Metro Ambulance's Southern California operations. His service area encompasses Del Mar, Encinitas, Solana Beach, Rancho Santa Fe and 4S Ranch. Serra also will consult and provide medical direction for the special event division of Rural/Metro, which includes all events at Petco Park, Qualcomm Stadium, Rock 'n' Roll Marathon, Lakeside Rodeo and hundreds of other events throughout the county. Serra studied emergency medicine at Yale-New Haven Hospital where he served as chief resident. He also completed a fellowship in emergency medical services and disaster medicine at UC San Diego, and is currently studying for a master's degree in public health at San Diego State.
---
MUSIC
SDSU School Performs Carl Orff's 'Carmina Burana'
The SDSU School of Music and Dance marks the end of their 75th anniversary celebration with a grand finale performance of Carl Orff's "Carmina Burana" May 8 at 7 p.m. in the Don Powell Theatre on campus. Known for its sensual energy and visceral power, "Carmina Burana" is a memorable piece of 20th century music that remains one of the most popular in the classical music repertoire. Excerpts from the piece have been used in movie trailers, television commercials and in popular films ranging from "Excalibur" and "Hunt For Red October" to The Doors. SDSU's concert will feature a 160-voice choir and 130-piece orchestra made up of students and alumni uniting under the direction of Matthew Rowe, director of university orchestras, and Patrick Walters, director of choirs. Opening the festivities will be a special presentation of "Finale to Kalinnikov's Symphony No. 1" performed by the SDSU Wind Ensemble under the direction of Shannon Kitelinger, director of bands. Tickets to "Carmina Burana" are $10 for students and seniors and $15 general admission.
---
The Daily Business Report is produced by SD METRO. Contact: Manny Cruz (619) 287-1865. manny@sandiegometro.com.
---