Daily Business Report — May 25, 2012
Men Who Rock
July's issue of SD METRO will identify 20 men who are making an impact in San Diego in their chosen fields. You are invited to submit nominations, describing your candidate's qualifications. Send your nominations to rebecapage@sandiegometro.com.
Spreckels Theatre Undergoes Major Renovation
Work is timed for 100th anniversary celebration
In preparation for this year's 100th anniversary of the Spreckels Theatre, building owner Jacquelyn Metzger Littlefield has launched a renovation and restoration project for the Downtown icon, which first opened on Broadway on Aug. 23, 1912. The restoration will begin with three projects — the restoration of the 75-year-old marquee and blade sign, renovation of theater seating and reinstatement of the illumination inside the onyx columns of the Grand Lobby.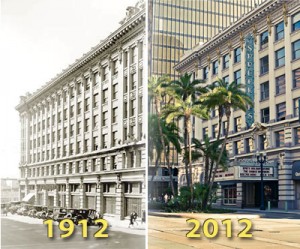 The Blake Sign Co. of Stanton, Calif., was chosen for the sign and marquee work. The project is expected to be compated in late June. The Blake company was chosen because of the acclaim it received for restoring four historic signs in the Los Angeles historic hotel district. "They are a first-class firm who possess the rare combination of know-how, technical ability, and experience working on historic projects," said Littlefield.
Renovation of the theater seating will be completed by the American Seating Co. and will include the installation of new upholstered seats in the second level mezzanine section. New cast-iron seating standards will be installed on all the seats in the first floor orchestra section and mezzanine section. They will be 1912 retro-style standards and on the end of each aisle the iron standards will feature a replica of Gothic Spreckels "S." New aisle lighting will be installed on the mezzanine auditorium stairs and throughout the orchestra section.
Littlefield said the Grand Lobby will be returned to its original lighting scheme, enhancing the beautiful architectural lines and gorgeous finishes that create the spectacular first impression, and making the walls "glow" for the arriving audiences.
Funding for the renovation and restoration projects is provided by the Theater's ARTS Restoration Fund with additional help of private donations.
The Spreckels Theatre has been in almost continuous operation since its official opening. The 1,463-seat theater has played host to a number of attractions — a vaudeville house, movie palace and, since 1972, as a live presentation venue. The building was labeled a National Historic Site in 1973.
PERSONNEL MOVES ____________________________________
Michael Feinstein, 63, of Coronado, has been appointed to the state Osteopathic Medical Board of California. Feinstein has served as a physician at Encompass Medical Group since 2000 and was a physician at Sharp Reese Staly Medical Group from 1998 to 2000. He was a physician at Family Practice Associates of San Diego from 1978 to 1998 and at Oakdale Family Practice from 1976 to 1977. Feinstein earned a Doctor of Osteopathic Medicine degree from the Philadelphia College of Osteopathic Medicine. The appointment does not require Senate confirmation and the compensation is $100 per diem. Feinstein is a Democrat.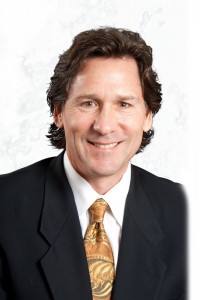 SAN DIEGO — Steve Bollert has joined BCL Inc., a commercial real estate firm, as principal and chief investment officer. Bollert, who has more than two decades of specialized real estate experience, will oversee acquisition and investment activity throughout the Pacific Southwest. He most recently was affiliated with Westcore Properties as a principal of the company and its Southwest director of acquisitions. For 16 years, he was with Burnham Real Estate Services.
---
SCORE San Diego Small Business Workshops
June 1 – QuickBooks Advanced – 9 a.m. to 4 p.m. at National University – Kearny Mesa (9388 Lightwave Ave., San Diego 92123; pre-paid registration $69, $79 at the door).
June 5 – Financing Your Business – 9 a.m. to noon at SCORE Entrepreneur Center (550 West C St., #550, San Diego 92101; pre-paid registration $29, $39 at the door).
June 6 – Hiring and Managing Employees – 9 a.m. to noon at SCORE Entrepreneur Center (550 West C. St., #550, San Diego 92101; pre-paid registration $49, $59 at the door).
---
The Daily Business Report is produced by SD METRO. Contact: Manny Cruz (619) 287-1865. manny@sandiegometro.com.
---