Daily Business Report — May 30, 2012
Fat City Project
The latest plan to develop the old Fat City restaurant property between Downtown San Diego and Lindbergh Field will go before the Centre City Development Corp. board of directors today, reports KPBS. Jonathan Segal, the developer whose previous plan to build an apartment complex at the site on Hawthorn Street and Pacific Highway was shot down, now envisions putting two hotels on the nearly 63,000-square-foot lot. The property is familiar to San Diegans as the pink art deco building they see when they drive to the airport. Between them, the hotels would be six stories tall and have a combined 364 rooms. The directors will consider whether to approve the design of the hotels, and recommend whether Segal should be granted a CCDC development permit and a coastal development permit — which is different from a similar document obtained from the California Coastal Commission. CCDC Chairman Kim John Kilkenny would decide whether to actually award the permits to Segal. In February, Kilkenny denied him the permits for the 232-unit apartment plan because of concerns that it would increase the regulatory burden faced by neighboring Solar Turbines and jeopardized its future at the waterfront. According to the CCDC, no opposition has formed against the hotel project, which has already cleared several committees.
Bird Rock House Sells for $5.45 Million, Highest
Price So Far This Year for Oceanfront Property

The first oceanfront and highest priced home to sell in La Jolla this year is a four-bedroom, seven and a half bathroom house at 5204 Chelsea St., which was purchased by Heath A. Carr, chief executive officer of Fibrwrap Construction, for $5.45 million, according to Coldwell Banker Residential Brokerage. Listing agent Irene Kuster McCann said the 6,733-square-foot, custom-built home boasts 90 feet of ocean frontage. La Jolla architect Mark Lyon supplied some of the home's finishing touches, which include a spacious backyard patio and a large balcony offering views of the entire coastline south to Point Loma. The home also features expansive windows and French doors in each room yielding spectacular ocean vistas. Located in the Bird Rock neighborhood of La Jolla, the property was named the 2011 "Holiday House" by the San Diego Association of Realtors and served as a venue for events promoting charitable efforts during the holiday season.
Women Business Owners Group Honors Entrepreneurs
The National Association of Women Business Owners San Diego has presented six female entrepreneurs with its BRAVO! Awards for 2012. The winners are: Woman Business Owner of the Year, Felena Hanson, Hera Hub; Rising Star Award, Marie Fox, 12 Signs Wine; Signature Award, Claudia Rose, BBI International; Green Community Award, Elizabeth Rosales-Hall, Green Envy Promotions; Trailblazer Award, Deb Hubers, LaVita Compounding Pharmacy; and Women's Advocate of the Year, Shavon Lindley, Women Evolution. BRAVO! sponsors were SDG&E, Bank of America, BSE Engineering, San Diego County Regional Airport Authority, Communication Works Inc., Kaz Adams Creative, Yleana Cueva Photography and RDM Pictures.
E

-World Online CEO to Receive Industry Award
Robert Erie, CEO of E-World Online in San Diego, will receive the "Industry Pioneer Award" at the fourth annual International Electronics Recycling Conference and Expo this week in Las Vegas.  The award honors leaders within the e-waste processing industry who take bold steps to reduce the need to deplete more natural resources while diverting toxic materials from landfills and generating green jobs within their local economy. Erie was cited for his innovative leadership at the helm of E-World Online and its parent company, E-World Recyclers, as well as his stewardship for responsible recycling within the U.S. electronic waste and recycling industry. Erie led the creation of E-World Online's Manufacturer Interstate Take-back System. Operating the take-back programs for Sony Electronics Inc., Acer America Corp., ViewSonic and others, MITS surpassed lofty 2011 goals and was responsible for recycling over 45 million pounds of e-waste.
Cushman & Wakefield Relocates to La Jolla
Cushman & Wakefield of San Diego has relocated its UTC office to the La Jolla Commons office tower at 4747 Executive Drive in University Towne Centre. The company has leased 24,035 square feet on the ninth floor in the building. The 300,000-square-foot, 13-story high-rise and the remaining campus at La Jolla Commons are jointly owned by managing partner Hines and J.P. Morgan Asset Management.
PERSONNEL MOVES ____________________________________
Carlsbad — Jeanette Handson has been named spa director at the new Hilton Carlsbad Oceanfront Resort & Spa. Handson and her team will unveil Ocean Crest spa in July, when resort opens. She joins the resort  following nearly 17 years at L'Auberge Del Mar in Del Mar, serving as that property's spa director since 2000, with prior assignments as its lead cosmetologist and spa supervisor.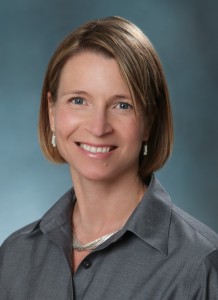 San Diego — Tania Fiero has been promoted from human resources manager to vice president of human resources for Innovative Employee Solutions. Fiero has been with the company and TOPS Staffing for 17 years. Her specialties include training and development, employee relations, co-employment, recruitment and staffing, and knowledge of state and federal legislation.
---
SCORE San Diego Small Business Workshops
• June 1 – QuickBooks Advanced – 9 a.m. to 4 p.m. at National University – Kearny Mesa (9388 Lightwave Ave., San Diego 92123; pre-paid registration $69, $79 at the door).
• June 5 – Financing Your Business – 9 a.m. to noon at SCORE Entrepreneur Center (550 West C St., #550, San Diego 92101; pre-paid registration $29, $39 at the door).
• June 6 – Hiring and Managing Employees – 9 a.m. to noon at SCORE Entrepreneur Center (550 West C. St., #550, San Diego 92101; pre-paid registration $49, $59 at the door).
---
The Daily Business Report is produced by SD METRO. Contact: Manny Cruz (619) 287-1865. manny@sandiegometro.com.
---