Daily Business Report — May 9, 2012
40 Under 40 Nominations Open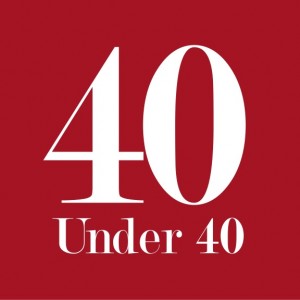 Nominations are now open for SD METRO's annual 40 Under 40 Awards recognition program. Nominate a man or woman you think has made outstanding contributions to his or her profession, industry or to San Diego County as a whole. We will announce the winners in September. Either fill out the nomination form at sandiegometro.com or send your nomination to rebecapage@sandiegometro.com. Better get crackin'! The deadline is May 31.
Hillcrest Street to be Named After Harvey Milk

Hillcrest's Blaine Avenue will become Harvey Milk Street in honor of the late San Francisco activist, giving San Diego the distinction of being the first city in the country to name a street after the civil rights leader. The San Diego City Council unanimously voted for the change on Tuesday. "Harvey Milk's legacy as a civil rights leader remains strong, and today's action affirms the city of San Diego's belief in his work for equality for all people," said Councilmember Todd Gloria, who represents Hillcrest. The renaming effort was led by local residents seeking to provide a lasting tribute to Milk. All costs for permitting and the new signs were paid for by private contributions. Street signs are expected to be changed by May 22, which would have been Milk's birthday. A public celebration is being planned. Milk became the first openly gay man to be elected to public office in California when he won a seat on the San Francisco Board of Supervisors in 1977. He and San Francisco Mayor George Moscone were assassinated on Nov. 27, 1978, by Dan White, a former supervisor.
Lafayette Hotel to Show Off Energy-Saving Improvements

ClearEdge Power and the Lafayette Hotel are holding a 3 p.m. event today to celebrate the green technologies that have been implemented at the hotel. The hotel partnered with San Diego Gas & Electric to provide energy efficiency upgrades that are expected to reduce annual operating costs by $70,000. This will include an overview of how the hotel is using a ClearEdge Power fuel cell system to reduce its annual energy costs by $30,000, while also eliminating 100 tons of greenhouse gas emissions each year. Built in 1943, The Lafayette Hotel was once a retreat for the rich and famous with guests including Hollywood stars Bob Hope, Betty Grable, Ava Gardner and "Tarzan" actor Johnny Weissmuller, who also designed the hotel's Olympic-sized pool.
Beysters Donate $7 Million to Help Fund USD Nursing Institute
Dr. and Mrs. J. Robert Beyster have donated $7 million to fund the Betty and Bob Beyster Institute for Nursing Research, Advanced Practice, and Simulation at the University of San Diego. The gift will cover nearly half the cost of the $15 million project. The new institute will be built immediately adjacent to the existing Hahn School of Nursing and Health Science building on the south side of the USD campus. The three-story building will provide the most technologically advanced equipment available for students, faculty and area nurses. Beyster founded SAIC, the largest employee-owned research and engineering firm in the United States in 1969.  He also founded and is chairman of the Foundation for Enterprise Development, which assists organizations considering employee ownership. Betty Beyster is a volunteer who has served on several boards in San Diego.
Local Universities Selected for Admission Council Membership
University of San Diego School of Business Administration and the UC San Diego Rady School of Management have been selected as member institutions of the Graduate Management Admission Council, the international association of business schools that owns the GMAT exam. The GMAT exam is used as part of the admissions process by more than 5,400 graduate management education programs worldwide.
Port to Perform Work at Shelter Island Boat Launch
The Port District on Monday will begin making improvements to the Shelter Island Boat Launch, including resurfacing the boat trailer parking lot, replacing damaged sections of concrete in the lot, re-striping parking stalls. Work is expected to be completed on May 23. The boat launch facility improvements are part of a $1 million Port of San Diego major maintenance project that will make improvements to seven locations throughout the tidelands.
PERSONNEL MOVES ____________________________________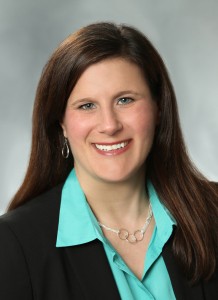 San Diego — Sabrina Houlberg has been named senior manager of human resources and administration at Westcore Properties, a commercial real estate investment firm. Houlberg has more than 12 years of experience in the industry, including work in recruitment and retention strategies, organizational development, training and benefits administration. Her appointment coincides with the recent relocation and expansion of Westcore's corporate headquarters in San Diego.
San Diego — Brian Malloy has joined the San Diego office of Stutz Artiano Shinoff & Holtz as an associate attorney. Malloy's practice focuses on estate planning, probate, trust administration, trust and estate litigation, business and real estate transactions. He is a 2003 graduate of California Western School of Law and holds a bachelor's degree  from the University of Arizona. Prior to joining Stutz Artiano, Malloy maintained a private business law and estate planning practice in San Diego.
San Diego — Rachael Pierce has been named director of military and government support programs for GovX Inc., an online military and government discount shopping destination for members of the armed forces and government agencies. Pierce is responsible for overseeing GovX's relationships with the company's military branch, as well as government association and foundation partners. Pierce is a former pilot in the Navy and now wife of a Marine officer and mother of two young children.
---
The Daily Business Report is produced by SD METRO. Contact: Manny Cruz (619) 287-1865. manny@sandiegometro.com.
---