Daily Business Report — June 6, 2012
DeMaio and Filner Head for


November Runoff for Mayor
Nathan Fletcher Finishes 3rd, Bonnie Dumanis 4th
Councilman Carl DeMaio and Rep. Bob Filner (D-San Diego) will square off in a November runoff as they battle to become the next mayor of San Diego. With no candidate receiving the more than 50 percent necessary to win the office outright, the conservative Republican and liberal Democrat will face each other Nov. 6. Assemblyman Nathan Fletcher finished a close third, and District Attorney Bonnie Dumanis ran fourth. The winner in November will succeed Jerry Sanders, who is being termed out. "Tonight is a great night because San Diegans once again renewed their call for reform at City Hall with tonight's election results," DeMaio told supporters. The approval not only went to his campaign, but to two city propositions that passed by wide margins, DeMaio said. He said San Diego was emerging from a "lost decade" and the taxpayers who paid the price for the mistakes of politicians. Filner said it was time to be excited about the city of San Diego again, because it had "incredible potential." "All we have is 'we're in a pothole somewhere with Carl DeMaio.'" Filner told reporters. "I want to talk about a vision of the future of what can be a really great city." — City News Service
Wide Support for Pension Reform and Anti-Union Measure
Proposition A, which would bar the city from requiring Project Labor Agreements (PLA) on municipal construction contracts, was approved by voters by a wide margin Tuesday. Proposition B, which would close the city's debt-ridden pension system to most new employees, also won by a wide margin. Supporters of Proposition A said they believe PLAs squeeze out nonunion contractors and force up prices on big projects. The state Legislature in the past year enacted a pair of laws that forbid the state from financing capital improvements in jurisdictions where PLAs are banned. Because of that, opponents said San Diego could lose out on millions of dollars if the measure passed. — City News Service
SDSU Offers Online Construction Industry Courses
SDSU's College of Extended Studies will offer a wide selection of online certificate programs during the summer for individuals who are looking to build upon their careers within the construction industry. The online professional certificate programs in Construction Estimating, Construction Practices, and Construction Supervisory Series are designed to provide practical on-the-job skills that students can use right away. Online summer courses begin Monday, June 25, with the last day to enroll being Monday, July 2. Each course meets online for 10 weeks; students should budget five-seven hours weekly for each class. For more information, visit neverstoplearning.net/construction.
PERSONNEL MOVES ____________________________________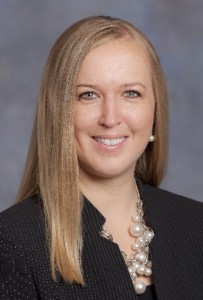 San Diego — Ashlee Micale has been named executive vice president, chief financial officer for San Diego County Credit Union. Micale has more than 15 years of experience in financial management. She previously was chief financial officer for Denver-based Public Service Credit Union. Micale holds a bachelor's degree in busness administration and a master's degree in business administration, both from the University of Colorado.
San Diego — Gary Ware has been appointed director of digital experience and Joe Nafziger has been appointed as copywriter for i.d.e.a. The company also has promoted Lizzie Younkin to reputation supervisor. Ware will lead the creative communications company in search engine optimization and marketing interactive design and development Nafziger will work in with i.d.e.a.'s art directors and designers to create copy for brand partners. Ware previously was director of paid media services at Covario. Nafziger was communications director at Traffic Geyser.
---
SCORE San Diego Small Business Workshops
• June 7 – Effective Marketing – Identify and Target Your Customers – 9 a.m. to 4 p.m. at NationalUniversity – Kearny Mesa (9388 Lightwave Ave., San Diego 92123; pre-paid registration $69, $79 at the door).
• June 7 – Are You Ready to Start Your Own Business? – 1:30 to 3:30 p.m. at SCORE Entrepreneur Center (550 West C St., #550, San Diego 92101; no charge – please pre-register).
• June 9 – How to Develop Your Best Competitive Advantage – 9 a.m. to 3 p.m. at National University – Carlsbad (705 Palomar Airport Road, Carlsbad 92011; pre-paid registration $79, $89 at the door).
• June 9 – Start-Up Essentials – 9 a.m. to 4 p.m. at National University – Kearny Mesa (9388 Lightwave Ave., San Diego 92123; pre-paid registration $69, $79 at the door).