Daily Business Report — June 7, 2012
New Car Dealers Franchises Record


Nearly $7 Billion in Sales in 2011
Franchised new car dealers in the county recorded nearly $7 billion in total dealership sales last year, according to a report by the New Car Dealers Association. New vehicles sales reached 120,750 and totaled nearly $3.8 billion while pre-owned vehicle sales increased to 76,125 and totaled almost $1.7 billion. Parts and accessories, finance and  insurance department, service department and other departments generated sales totaling $1.5 billion, said the report, called the San Diego County 2012 Economic Impact Report. Last year, San Diego County dealers paid $565 million in payroll and nearly $13 million in workers' compensation premiums. Overall, dealers employed 12,180 full-time and part-time employees. Dealers spent $75 million on local advertising and $160 million for products and services from other California businesses. The report said the dealers increased payroll by 5 percent last year and increased full-time employee count by 5 percent.
Webcor/RA Burch Get $124 Million


Contract for Work at Camp Pendleton
A $124 million contract to design and construct 18 new facilities in the 41 Area at Camp Pendleton has been awarded to a joint venture of Webcor and RA Burch. The scope of the project includes multiple operational and community facilities for the 1st Reconnaissance Battalion and 1st Air Naval Gunfire Liaison Company, as well as a five-story 200-room bachelor enlisted quarters complete with ocean views. The new complex will include battalion headquarters, armory, fitness center, Single Marine Center, mail distribution facility, classrooms, paraloft, two auto shops, two parking structures, among others. The contract was awarded by Navy Facilities Southwest.
LPA Inc. Named California Design Firm of the Year
LPA Inc. of San Diego has been named California's 2012 Design Firm of the Year by Engineering News-Record. The firm was selected by the editors of ENR's regional publications, judging the firms by their notable accomplishments, impressive projects, and growth in the annual Top Design Firms List. LPA rose three spots in this year's Top Design Firms List, from No. 20 last year to No. 17 this year. Its revenues climbed 11 percent to $48.2 million. Eighty percent of the firm's employes are Leadership in Energy and Environmental Design accredited professionals. LPA expanded its offices in Downtown San Diego, located within the historic Wonder Bread Building that was constructed in 1898.
PERSONNEL MOVES ____________________________________
San Diego — Dale A. Vander Woude has been named executive vice president of corporate strategy for OneRoof Energy, a solar finance provider. Vander Woude oversees corporate finance, mergers and acquisitions. He has more than two decades of financial management experience. Since 1996, he was a director in capital markets origination for Citigroup Global Markets, a U.S.-based brokerage and securities arm of Citigroup.
San Diego — Elizabeth A. Alvarado, Annie Macaleer, Lauren S. Ross and Aaron B. Sokoloff have jointed the law firm of Procopio, Cory, Hargreaves & Savitch as associates. Alvarado previously was a member of the labor and employment practice group at Luce, Forward, Hamilton & Scripps. Her law degree is from the University of San Diego School of Law. Macaleer practiced at a national firm before joining Procopio, where she handled litigation and counseling matters. Her degree is from the USD School of Law. Ross previously was a member of the public agency, environmental and land use group in the Los Angeles office of Lewis Brisbois Bisgaard & Smith. She earned her law degree from Loyola Law School of Los Angeles. Sokoloff's practice focuses on corporate law. He previously was an associate with Fenwick & West. His law degree is from Harvard Law School.
San Diego — Steven C. McCracken has joined Fish & Richardson as of council, and will work in the firm's San Diego/Southern California office. McCracken is the former senior executive vice president and chief administrative officer of Callaway Golf.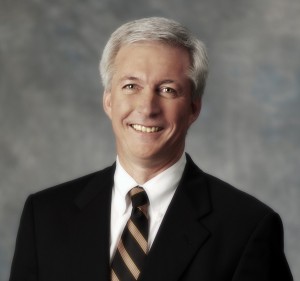 He joined Callaway as general counsel in 1994 and over the years held multiple positions within the company including chief legal officer, corporate secretary, director of global licensing and chief ethics officer. Prior to joining Callaway, McCracken was a litigation partner with Gibson, Dunn & Crutcher for 19 years in Los Angeles and Orange County.
---
SCORE San Diego Small Business Workshops
• June 9 – How to Develop Your Best Competitive Advantage – 9 a.m. to 3 p.m. at National University – Carlsbad (705 Palomar Airport Road, Carlsbad 92011; pre-paid registration $79, $89 at the door).
• June 9 – Start-Up Essentials – 9 a.m. to 4 p.m. at National University – Kearny Mesa (9388 Lightwave Ave., San Diego 92123; pre-paid registration $69, $79 at the door).
• June 12 – Tax Considerations for Small Businesses – 9:30 to 11:30 a.m. at SCORE Entrepreneur Center (550 West C St., #550, San Diego 92101; pre-paid registration $29; $39 at the door).
• June 13 – Are You Ready to Start Your Own Business? – 9 to 11 a.m. at National University – Carlsbad (705 Palomar Airport Road, Carlsbad 92011; no charge – please pre-register).
• June 13 – QuickBooks Basic – 9 a.m. to 4 p.m. at National University – Kearny Mesa (9388 Lightwave Ave., San Diego 92123; pre-paid registration $69, $79 at the door)