Daily Business Report — July 13, 2012

Duty free store is coming to Lindbergh Field
The San Diego County Regional Airport Authority board approved a seven-year lease with Duty Free Americas San Diego to design, build and operate a duty free store in Terminal 2. The store will sell liquor, tobacco, chocolate, perfume and other common duty-free products. The store will be located in Terminal 2 East post-security, and is targeted to open Dec. 1. The Authority determined that the store would be supported because of new service to Tokyo, which begins on Dec. 2, in addition to current international service to London, Mexico and Canada. The agency said that increased international service is a strong focus and that $2.3 billion is spent each year by visitors who arrive by air to San Diego. Those visitors tend to stay longer and spend more than domestic travelers, the agency said. "Our goal is to provide our customers with a wide variety of options, and this duty free store will further expand our offerings," said Nyle Marmion, manager of concession development for the Airport Authority.
Nominations Open for CONNECT'S


Most Innovative New Products Awards
CONNECT has issued a call for nominations for the 25th annual Most Innovative New Products Awards program. Nominations will be accepted through Sept. 7. The awards will be presented on Dec. 7. To be eligible, products must have been developed in the San Diego area and introduced between March 2011 and September 2012 and generated revenue from sales. There are nine categories: Action and Sport Technologies; Aerospace and Security Technologies; Clean Technology; Communications and IT; Hardware and General Technology; Life Science-Diagnostic and Research Tools; Life Science-Medical Products; Mobile Apps; Software.
---
A Bad Day for Bridgepoint
By Liam Dillon | Voice of San Diego
Friendly politicians and regulators helped fuel the quick rise of San Diego for-profit higher education company Bridgepoint Education.
On Monday, Bridgepoint saw what happens when regulators make a move against them. The company's stock lost as much as a third of its value, the biggest daily loser on the New York Stock Exchange, after Bridgepoint disclosed that its main college, Ashford University, was denied regional accreditation. The stock closed at $14.25 a share, the lowest in 20 months.
Accreditation opens the gates to a college's ability to collect federal financial aid, which is crucial to Bridgepoint's business model. Students studying at Ashford, primarily through online programs, received $172 million in federal grants in 2010,  according to Department of Education statistics. Bridgepoint's accreditor cited concerns about student attrition rates and the rigor of classes.
Why Should You Care About Bridgepoint? It's become one of the region's biggest private employers and has become increasingly involved in local politics. Recently, Bridgepoint executives backed Assemblyman Nathan Fletcher's failed mayoral run and supported the successful Proposition B pension initiative.
Here's how we put it in our March 2011 story on the company's rise: Four years ago, Bridgepoint was barely a blip in San Diego. Today, it's made itself impossible to miss. Its operating profits have increased 5,000 percent during that time, to $216 million last year, and it's now the county's fifth-largest private employer. The latest phase of Bridgepoint's extraordinary growth has been putting its indelible stamp on the city it calls home. That story also detailed the scrutiny the company has received from Congress and accreditors over its weak graduation rates and stories of boiler-room style recruiting practices. The whole online for-profit college industry has suffered under the weight of the controversy.
Bridgepoint said it would appeal the accreditor's decision and also re-file its application.
Liam Dillon is a news reporter for Voice of  San Diego.liam.dillon@voiceofsandiego.org.  (619) 550-5663.
---
PERSONNEL
Victoria Simmons, a consultant and community college administrator specializing in labor relations and human resources for 17 years, is the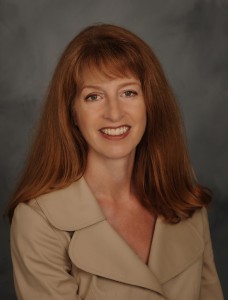 new vice chancellor of human resources for the Grossmont-Cuyamaca Community College District. Simmons has experience in labor and employee relations, recruitment, equal employment opportunity compliance, staff development and training, classification, compensation, workers' compensation and other human resources issues. Since 2007, Simmons' human resources consulting  business, VLS Consulting, worked in conjunction with the Center for Collaborative Solutions, a nonprofit organization  based in Sacramento that served eight community college districts. She previously served as director of human resources for Allan Hancock Joint Community College District in Santa Barbara County.
Alpine — McGinn Morgan, 31, of Alpine, has been appointed to Area Board XIII of the California State Council on Developmental Disabilities by Gov. Brown. Morgan was a peer mentor at the Interwork Institute San Diego State Research Foundation from 2008 to 2010. She worked at Video Ice Cream Pizza World from 2007 to 2008 and was a special needs assistant at Shadow Hills Elementary School from 2004 to 2007. Morgan was a teaching assistant at the Alpine Community Center from 2000 to 2003. The position does not require Senate confirmation and there is no compensation. Morgan is a Republican.
San Diego — Ron Bement has joined Cushman & Wakefield as director of brokerage services, focusing on sales and leasing of industrial properties between Interstate 8, State Route 125 and State Route 94 corridors. Bement has 22 years of real estate experience, including office and industrial real estate in the Downtown San Diego, Mission Valley, Mission Gorge and East County areas.
San Diego — Carolina Bravo-Karimi, James Leonard and Christina Tapia have joined the Wilson Turner Kosmo law firm as members of its employment law group. Bravo-Karimi was a law clerk to Louisa S. Porter in the United States District Court for the Southern District of California. She received her J.D. from the USD School of Law, a master's degrree from the London School of Economics andPolitical Science and her B.A. from Harvard University. Leonard was formerly with Paul, Plevin, Sullivan & Connaughton.  He earned his J.D. from the University of San FranciscoSchool of Law and his B.A. in European history from University of California, San Diego. Tapia was most recently in Gordon & Rees's San Diego office employment practice group and previously was a deputy attorney general in the Correctional Writs and Appeals Section of the Attorney General's She earned her J.D. from the University of Southern California Gould School of Law and her B.A. in political science from UC San Diego.
---
The Daily Business Report is produced by SD METRO. Contact: Manny Cruz (619) 287-1865. manny@sandiegometro.com.
---