Men Who Rock — 2012

Men Who Rock —Making an Impact in San Diego
Meet Our 2012 Selections
We are proud to introduce Men Who Impact San Diego, 20 individuals who are making outstanding contributions to their communities and their professions. All were nominated by our readers. While all of the nominations were noteworthy, we belive our final choices are particularly outstanding. We would like to thank everyone who took part in the nomination process. — SD METRO
John Gomez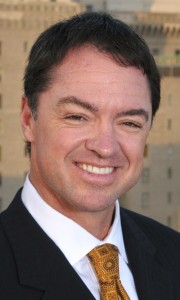 John Gomez is founder and lead trial attorney of the Gomez Law Firm. Over the past 10 years, the Gomez Law Firm has won over $250 million in verdicts and settlements with over 50 awards of more than $1 million each. The Gomez firm has been recognized as a Tier 1 "Best Law Firm" by U.S. News & World Report in the areas of personal injury and product liability. Since 2005,  he has been awarded seven separate "Outstanding Trial Lawyers"  awards from the Consumer Attorneys of San Diego and was named their Trial Lawyer of the  Year in 2006 and 2011. He represented the surviving heirs of CHP Officer Mark Saylor who, along with his wife, daughter and brother-in-law, died when their Lexus loaner car accelerated out of control on a Santee highway. The incident gave rise to the largest recall in  Toyota history. Beyond his success in the coutroom, Gomez's vision of philanthropy consists of giving back time, talent and treasure as an individual. He mastered the quickstep, training for several months with a professional dancer in order to compete as a local luminary in Malashock's  So You Think You Can Dance fundraiser, raising funds to make their programs  accessible to children who otherwise would not have the opportunity to do so. He has polished his stand-up comedy routine to give people access to legal guidance as part of the San Diego Volunteer Lawyers Program's LAF-OFF and is involved with Mothers Against Drunk Driving, the Race on behalf of Children with Autism and Walk for the Cure.
Ron Morabito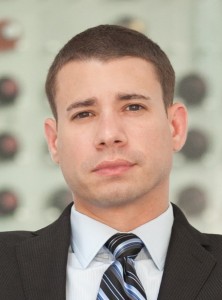 In five short years,  Ron Morabito has positoned his company, V Group, as one of the premier signage and printing companies in San Diego. He is an active philanthropist who supports a wide variety of charities. He sits on the board of trustees for the San Diego Sports Commission, which supports a number of youth programs for underprivileged and at risk children. He has volunteered his time as well as donated all of the signage for the All About Kids Foundation and has worked with Home Start, the Leukemia and Lymthoma Foundation and the Boys and Girls Club of San Diego. Born and raised in New York, Morabito became a financial adviser at the age of 19, after achieving his goal of passing the Series 7 exam. After working in the finance industry for three years, he decided he wanted to go into business for himself and started a sinage and printing company on Long Island at the age of 22. He relocated to San Diego in 2007 and opened V Group, which provides signage, trade show displays, printing and promotional products.  He was named the winner of the award "Excellence in Customer Service" at the San Diego Small Business Awards. His clients include Donovan's, Cox Communications, SDSU, San Diego Gas & Electric, the San Diego Padres, Barona Resort and Casino, University of San Diego and the United States Army.
Jonathan Dale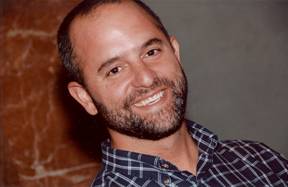 Jonathan Dale is the web producer at Planned Parenthood, managing the health care organization's online presence and electronic outreach programs.  He is also a volunteer Court Appointed Special Advocate for a teenage foster youth. He also is a parttime bartender, DJ and home beer brewer. He tends bar at The Live Wire in North Park and has disc jockeyed events like weddings, charity events and art openings. Recently he started making beer and is concentrating on ales and big beers with a lot of body and a fair amount of alcohol. In his spare time he is a freelance music writer.
Robert A. Rauch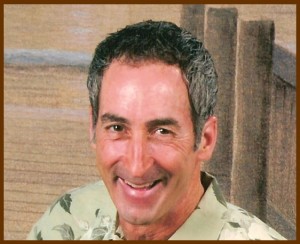 Robert A. Rauch is president of R. A. Rauch & Associates Inc., a firm that specializes in hotel management. Hotels under Rauch's management include the El Cordova in Coronado, Homewood Suites and Hilton Garden Inn in Carmel Valley and the Pantai in La Jolla. Rauch has long been active in convention and visitors bureau activities, having been a member of the boards of both San Diego North Convention and Visitors Bureau and the San Diego Convention and Visitors Bureau. He holds a B.A.  degree in hotel administration from Western International University and an M.S. in tourism administration from Arizona State University. He publishes Hospital Insights at hotelguru.com and is a certified hotel administrator.
Andrew E. Nelson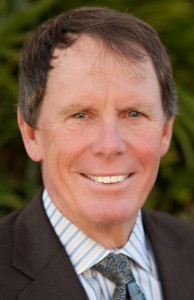 Andy Nelson is president of Willis Allen Real Estate, the largest independently owned and operated real estate company in Southern California. He started his real estate career at Willis Allen in 1977, was named its president in 1980 and purchased all remaining shares in the company in 1995 from Willis Allen Sr., the firm's founder. Willis Allen dates its beginning to 1914 when it started matching buyers and sellers in La  Jolla. Today, the firm includes 200 agents boasting an average of 16 years of experience, an industry best for average sales volume per agent and the highest number of sales per agent than ay other company in San Diego. Willis Allen has offices in La Jolla, Rancho Santa Fe, Del Mar, Coronado, Downtown, Point Loma, Fallbrook and Carmel Valley/Santaluz.
Bill Bodry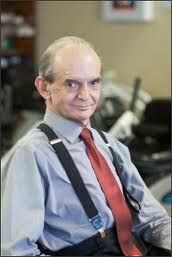 Bill Bodry is founder and director of  the Challenge Center, an advanced rehabilitation facility. The Challenge Center provides  affordable physical therapy and rehabilitation for people with physical disabilities, ranging from arthritis to  paralysis. The La Mesa-based organization opened in El Cajon in 1988 but Bodry moved it to La Mesa in 1999. Bodry has faced his own challenges. A 1973 operation which was suppose to straighten Bodry's crooked spine went wrong and left him a paraplegic. Bodry founded the Challenge Center shortly after moving to San Diego in order to help people like him who could have affordable access to equipment, facilities  and therapists for as long as they needed them. For those with spinal cord injury and other paralysis, clients can use Computerized Functional Electronic Stimulation to ride a stationary bike with his or her own muscles.
Stephen F. Flaim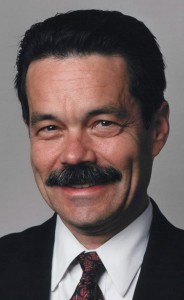 Stephen Flaim is chairman of the board of Tech Coast Angels, the largest organized angel investing  group in the world whose members invest in Southern California companies with the potential to scale into market and financial leadership. Flaim is founder and president of Flaim Partners Consulting, a fellow of the American College of Cardiology, the American Heart Association and the American College of Clinical Pharmacology. He holds a doctorate in human physiology and pharmacology from UC Davis. He is a member of the board of Pivotal Biosciences Inc., and AnaBios Corp. and co-founder and CEO of CardioCreate Inc. and OncoFluor Inc. CardioCreate's genetically-engineered stem cells replace damaged heart tissue with healthy, functional heart tissues.
Herb Johnson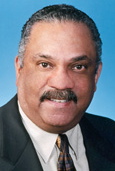 Herb Johnson is president and CEO of the San Diego Rescue Mission, an organization that literally, day-by-day, makes a difference in life and death for many in San Diego. The Mission was founded in 1955 and believes in the inherent worth of every homeless man, woman and child. Its mission is to spread the good news of salvation through Christ by serving the needs of the poor, addicted, abused and homeless. Johnson holds a MBA from the Harvard Business School, had a dynamic career with Summit Concept, a unique Supply Chain and Executive Partnership Firm based in San Diego and served as executive vice president for Supply Chain Management of Premier Inc., and as president of Premier Purchasing Partners L.P., a $14 billion Group Purchasing Organization. Johnson and his wife, Carol, have five children and 12 grandchildren and both spend significant time serving on several boards throughout San Diego County.
Michael Hurst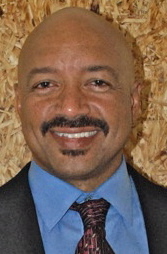 Michael Hurst is founder, CEO and president of ChloroFill LLC,  a San Diego  clean technology company that develops, markets and sells environmentally responsible, formaldehyde-free building materials for the interior design, building and furniture industries. ChloroFill's products are made from recycled  sorghum stalks, one of the most rapidly renewable resources on the planet. By reclaiming the stalks, which are often treated as agricultural waste, Hurst is helping farmers significantly increase the value of their crops as well as eliminating a source of greenhouse gas emissions and air pollution. A veteran of the life science industry, Hurst spent his career prior to founding ChloroFill in engineering and management at Fortune 500 and leading technology companies, including Beckman Instruments and Illumina Inc.  Since founding CholoroFill he has successfully fostered collaborative relationships with leading American and Chinese companies.
Darren Solomon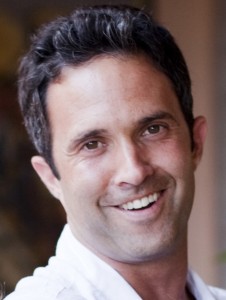 Darren Solomon is CEO of Kid Ventures, a boutique-style  indoor family play center. The vision of Ked Ventures is to lead the way in children's "edutainment." Kid Ventures offers high quality, safe, clean and stimulating environment for children and parents. Complete with a village of themed sidewalk stores, a pirate ship, castle, rock climbing wall and a wireless parents' coffee shop/café, Kid Ventures has become the go-to place for creative play, parties and all around quality family time. By utlizimg  his business as a philanthropic  platform, Solomon has raised an enormous  amount of awareness and funds for charitable organizations such as Rady Children's Hospital, National Arthritis Foundation, the Rivers of Hope Foundation and Promises2Kids.
Jason Rose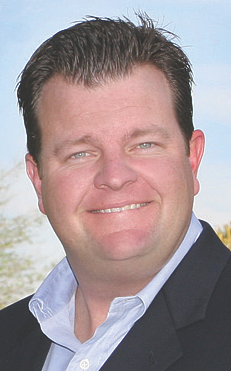 Jason Rose is the  area vice president for Waste Management operations in San Diego, Orange and Riverside counties. Rose's commitment to environmental leadership is at the heart of every initiative Waste Management undertakes. Rose has overseen the company's construction and demolition processing and Recycling Center in El Cajon and works with local businesses to revolutionize in-house recycling practices as with the Grand Del Mar, which was recognized as Recycler of the Year after developing an aggressive recycling program with Waste Management. Rose is actively involved with the San Diego Regional Chamber of Commerce  CEO Forum, LEAD San Diego, Junior Seau Foundation, Century Club, Habitat for Humanity and MADD.
Ronald B. Garnett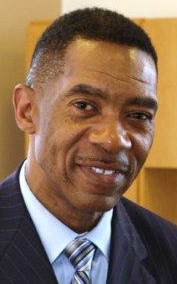 Ronald Garnett is president and CEO of San Diego Regional Minority Supplier Development Council, a center that serves as a hub for minority  business development in Southern California.  The facility provides office space and support services, collaborative space and training to help certified minority business enterprises (MBEs) realize opportunities and build their businesses. The council has 200 minority business enterprises and 55 corporate members, a growth of more than 450 percent since 2005. Garnett created the Young Entrepreneur Academy, which is designed to teach young men and women from underserved communities how to identify, plan and start their own businesses. Before leading the council, Garnett was founder and CEO of PPI, a performance consulting firm. His effective, strong-willed business tactics have earned him recognition in national trade magazines, and his writings on performance have been published in professional trade publications. He is a board member of the California Statewide Small Business Advisory Committee.
David Loseke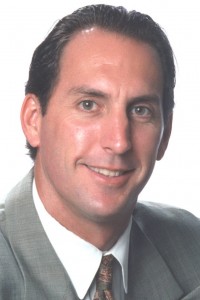 David Loseke is relationship manager and senior commercial lender with First Republic Bank. First Republic provides lending facilities to medium size companies with financial needs up to $25 million. He is a member of the board of the San Diego Police Foundation, which supports  the San Diego Police Department, including  the foundation's SafetyNet Program that has helped protect San Diego kids from online hazards and sexual predators. Loseke developed the Friends of the Badge concept and its fundraising  campaign. He is a graduate of San Diego State University and holds an MBA from the Anderson School of Management at UCLA.
Mark Cafferty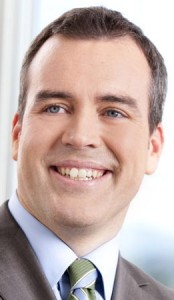 Mark Cafferty is the new president and CEO of the San Diego Regional Economic Development Corp. (EDC). He is levering the collective influence of business, government and civic leaders to drive the region's economic prosperity. He is leading collaborative efforts around the military, innovation, tourism and local economies to advance the global competitiveness of the region. Prior to joining  the EDC, Cafferty was president and CEO of San Diego Workforce Partnership. He increased the workforce training organization's budget by more than 30 percent, managed a one-time award of $25 million under the American Recovery and Reinvestment Act and secured more competitive grants than at any time in the organization's history. He is a member of the board of CONNECT, San Diego Convention & Visitors Bureau, South County EDC and CleanTech San Diego.
Adam Baker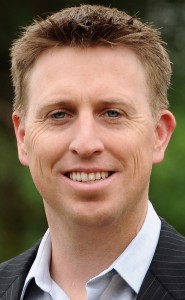 Adam Baker is founder of Black Mountain Equities, a multi-strategy private investment company that invests in distressed real estate notes, purchase order financing, private placements in small public companies and investing in a variety of private business opportunities. Baker recently added a warrant arbitrage strategy to the firm's investment portfolio and is focused on creating a system to help identify more of these warrant opportunities. On the real estate side of his business, his primary target market is the distressed Midwest real estate market, specifically in regards to buying pools of non-performing first trust deeds and first mortgages. In addition to Black Mountain, Baker founded and co-owns Smoking Hot Inc., which develops and runs websites. He is a founder of PEERS, a nonprofit organized for entrepreneurs to give back to the community in five different capacities: philanthropy, entrepreneurship, environment, relationships and social endeavors. Through his work with PEERS, he has helped organize a clothing drive for Father Joe's Villages, mentored at Junior Achievement's Biztown and raised funds for Just In Time for Foster Youth.
Jeff Gattas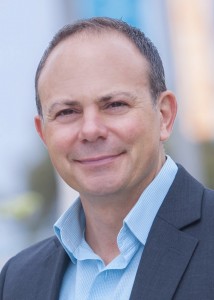 Jeff Gattas is an executive director in University Communications and Public Affairs at UC San Diego. He directs the university's media relations, communications, marketing, advocacy and state and local government relations, as well as managing the department's business operations. He leads a team of professional communicators and government relations staff at the region's leading research university to enhance awareness of the campus, build a network of university  supporters and encourage investment in UC San Diego. He has over 15 years of experience in communications, government and public affairs including serving on the board of directors for CCDC and the San Diego LGBT Community Center. Prior to joining UC San Diego, Gattas was  Mayor Jerry Sanders' director of City Council affairs, was chief of staff to councilmember Toni Atkins and district director and press secretary to Assembly member Denise Moreno Ducheny. He has a B.S. in business administration-finance, an M.S. in mass communications from San Diego State University and completed Harvard University's Senior Executive Program in state and local government at the John F. Kennedy School of Government.
Bob McElroy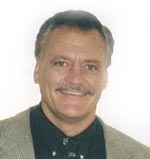 Bob McElroy is president, CEO and founder of Alpha Project for the Homeless. He operates San Diego's Single Adult Winter Shelter each year and the Neil Good Day Center as well as a dozen other social  service programs throughout the county. This is Alpha Project's 25th year of service in San Diego. Alpha Project's mission is to empower individuals, families and communities by providing work, recovery, housing and support services to people who are motivated to change their lives and achieve self-sufficiency. Alpha Project's programs include over 600 units of affordable housing for very low-income families and seniors; Casa Raphael, a140-bed residential treatment program for men; the Counseling Service in Vista providing drug and alcohol outpatient treatment and counseling; and Take Back The Streets, which provides job training and supportive  employment to homeless individuals performing community revitalization services and fire prevention services throughout  San Diego County.
Byron Wear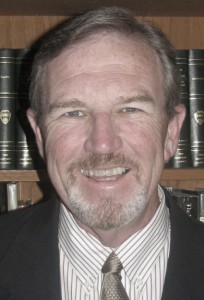 Byron Wear is CEO of TelStar Energies. TelStar has become one of the preeminent renewable energy developers that focuses on the earliest and riskiest part of utility scale green power plant development. TelStar has one of the largest portfolios of land available specifically sited and suited for large utility scale wind power and solar power plants. He is currently co-chair of the $7.9 million campaign for building the new 30,000-square-foot Ryan Family WMCA in Point Loma where he also serves as vice chairman of the board of managers. He served two terms on the San Diego City Council.
James Waring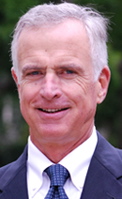 James Waring is CEO of CleanTECH San Diego, a firm which was built on the premise that as resources decrease relative to demand and population increases, societies will have to do more with less. CleanTECH's goal is to position San Diego as a leading clean technology  region for business development and technology adoption. CleanTECH actively participates in a number of organized state and federal coalitions to promote and shape policy agendas that represent the regional cleantech community's interests. Waring is a graduate of USC, USD's Law School and holds a master's degree in peace and justice studies from USD.
Bruce Rosenthal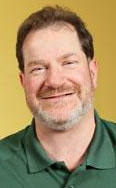 Bruce Rosenthal is president and CEO of Submarina Inc., a 35-year old restaurant company which competes against Subway, Quiznos and a host of other sandwich shops. Based in San Marcos, Submarina operates 53 franchised sandwich restaurants in six states and Guam. It employes 250 people in its San Diego stores. Revenues in 2010 were approximately $17 million. Rosenthal's private equity fund bought most of the asserts and the rights to the Submarina name in 2009. Rosenthal's plan is to expand the company to 500 restaurants  within five years. In recent months the company has opened franchised locations in Georgia, Ohio, Michigan, New York and Tennessee.