Theater Review
THEATER REVIEW
'Respect, A Musical Celebration of Women'
By Marianne Regan
Because of its enthusiastic reception, "Respect, A Musical Celebration of Women," returned to San Diego's Lyceum Theater on July 11 as it continues to draw baby-boomers and hip oldsters who enjoy this fast-paced romp through decades of musical styles. The extended run ends Aug. 26.
Written by Dorothy Marcic and based on her book, "Respect: Women and Popular Music," the staged play uses music from dozens of popular songs to move the action along. The loose storyline follows the evolution of women from being taken cared of, as in Gershwin's "Someone to Watch Over Me," to empowerment of their own abilities, as in Helen Reddy's hit, "I am Woman."
The show has now played all over the U.S., including Boston, Philadelphia, Los Angeles, Ft. Lauderdale, Atlanta, Chicago, Detroit, West Palm Beach, Phoenix, Tampa, Green Bay, Baltimore and Minneapolis, as well as internationally in various cities in Australia.
The excellent San Diego cast includes Lisa H. Payton, Kelsey Venter and Nancy Snow Carr, all veteran performers of the stage and musical theater.  The play features San Diego regular Leigh Scarritt, who narrates the action and gently guides the audience through the turbulent eras of women's issues.  Hysterical highlights include Venter's emotional rendition of "It Must Be Him" and the ensemble's timely take on  Brittany Spears' "Oops!  I Did It Again."
This is definitely "theater-lite" but it's fun and it is family–friendly. You can bring your visiting relatives and friends who may not be savvy theatergoers and be assured of an enjoyable evening. The singing is excellent, the choreography is decent if not dazzling and the 72 pop/rock songs are well known by all. Indeed, the audience is encouraged to sing along with the cast throughout the show and at the end, everyone is clapping and belting out Aretha Franklin's, "R.E.S.P.E.C.T" while cast members come off stage and mingle.
"Respect" will run through Sept. 9, 2012 at the Lyceum Theatre, 79 Horton Plaza, San Diego. Performances are Wednesdays at 2 and 7 p.m., Thursdays and Fridays at 8 p.m., Saturdays at 2 and 8 p.m., and Sundays at 2 p.m. Tickets are $45 to $55 and available at the Lyceum Theatre Box Office at (619) 544-1000. Group discounts are available for groups of 12 or more by calling (888) 264-1788.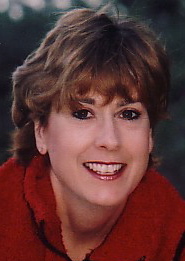 Marianne Regan is a member of Actor's Equity and the American Federation of Television and Radio Artists (AFTRA). She began a career in theater in 1976 at the Bucks County Playhouse in New Hope, Pa., and moved to San Diego in 1985 and performed at the North Coast Repertory Theater and for Edyth Pirazzini's Mission Playhouse.