Daily Business Report — Aug. 1, 2012

Wednesday, Aug. 1, 2012
Judge Denies State Agency's Lawsuit


to Halt Proposition B Pension Measure
Superior Court Judge Luis Vargas on Tuesday denied a state agency's request to halt Proposition B, the pension measure that is the centerpiece of Councilman Carl DeMaio's mayoral campaign. Vargas said it was time for voters to get what they asked for at the ballot box. "The court finds traditional equitable considerations now weigh in favor of the voters, the city of San Diego and of a proper and orderly implementation of (Prop. B)," Vargas wrote in his ruling. "The court is satisfied substantial progress is being made toward implementation of a proposition placed on the ballot by nearly 116,000 citizens and supported by a significant voter majority." City Attorney Jan Goldsmith said the ruling clears the way for city and labor negotiators to return to the bargaining table. "We need to implement Proposition B according to its terms in a legal and fair manner," Goldsmith said. "We're happy to continue meeting and negotiating with our labor unions to help make that happen." The state Public Employment Relations Board (PERB) had sought a preliminary injunction to stop Proposition B from taking effect. It was acting on an Unfair Practice Charge brought by the San Diego Municipal Employees Association. "Judge Vargas' decision clears the way for the city to respect the mandate of 66 percent of San Diego voters who approved Prop B's pension reforms," DeMaio said in a statement.
Lindbergh Field Introduces Fast-Track Re-Entry


Into the U.S. for Passengers Via Self-Service Kiosks
lnternational travelers returning to the U.S. through San Diego can bypass passport and baggage control lines by using self-service kiosks at Lindbergh Field — a process that officials say would take about five minutes. The system, called Global Entry, was introduced Tuesday.  "It allows low-risk travelers to complete the customs declaration forms and verify their entry documents and identity at the kiosks while our officers focus on those passengers we know less about," said Chris Maston, director of the San Diego field office of U.S. Customs and Border Protection. To take advantage of the system, passengers must enroll in the program, pay a $100 application fee and undergo background vetting. Membership lasts five years.
Broadway Lofts Purchased for $19.7 Million

AIMCO Properties has purchased the Broadway Lofts at 1007 Fifth Avenue in Downtown San Diego for $19.7 million. The property has 80,004 square feet of apartment units and 7,200 square feet of retail. It was first built in 1909 as the American National Bank. In 2005 the property was converted into the mixed-use. Colliers International was the broker.
County Economic Index Rises
The USD Burnham-Moores Center for Real Estate's Index of Leading Economic Indicators for San Diego County rose in each month of the second quarter, with gains of 0.6, 0.7, and 0.1 percent respectively for April, May, and June. June's slightly advance was led by a sharp increase in building permits along with moderate gains in consumer confidence and help wanted advertising. These outweighed moderate declines in initial claims for unemployment insurance, local stock prices, and the outlook for the national economy to push the USD Index to its eighth consecutive monthly increase, albeit by the slimmest of margins, the report said.
Silvergate Bank Reports Quarterly and Semi-Annual Earnings
Silvergate Bank announced record quarterly and semi-annual earnings, with second quarter 2012 net income of $1,460,000 and first half 2012 net income of $2,489,000. The bank said the results are the highest in its 24-year history and represent substantial increases over 2011, with second quarter net income up 89 percent over the same period last year and six-month net income up 61 percent. Silvergate Bank's second quarter performance included funding $467 million in residential mortgage loans through its warehouse lending division, acquiring $49.1 million in reverse mortgage loans guaranteed by the U.S. Federal Housing Administration, and completing several sales of reverse mortgage loans. At June 30,  the bank said, its Tier 1 Leverage Capital Ratio and Total Risk-Based Capital Ratio exceeded well-capitalized minimums.
Co-Chairs to Introduce Ninth Annual
Asian Heritage Awards on Sept. 15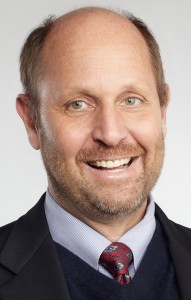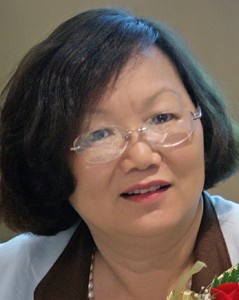 Larry Bock, executive director of the USA Science and Engineering Festival, and Sally Wong-Avery, founder of the Chinese Service Center of San Diego, will co-chair the ninth annual Asian Heritage Awards on Sept. 15 at the Marriott Marquis & Marina in Downtown San Diego. The program will honor achievements in the the Asian and Pacific Islander community. Bock has co-founded or provided early stage financing for some 40 companies throughout the United States who have achieved a cumulative market capitalization of more than $40 billion. The science and engineering festival last year attracted more than a half-million people. Wong-Avery, who chaired the gala last year, is principal of the Chinese School of San Diego.
Orientation Day Scheduled for SDSU Extended Studies Program
San Diego State University's College of Extended Studies will host a fall semester kick-off for its Osher Lifelong Learning Institute program for individuals 50 years of age and better on Aug. 18 at 9 a.m. with a program orientation for prospective new students. Faculty members will present short previews of their courses from 10-11:30 a.m. in the SDSU Extended Studies Center. For more program information, call (619) 594-2863.
Wells Fargo Donates $25,000 to Living


Coast Discovery Center in Chula Vista
The Living Coast Discovery Center, a nonprofit zoo and aquarium on San Diego Bay in Chula Vista, has received $25,000 in financial support from Wells Fargo for its current exhibit Washed Ashore: Plastics, Sea Life & Art. The environmental art project features large-scale, interactive sculptures depicting marine wildlife to bring attention to the global crisis of plastic ocean pollution. The exhibit includes more than a dozen original art pieces made entirely from thousands of pounds of plastic marine debris collected by hundreds of community volunteers along the Oregon coastline.  The exhibit will be on display through Labor Day, Sept. 3.
---
PERSONNEL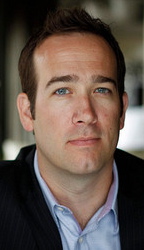 Kris Umstattd has been named director of sales and marketing for Andaz San Diego. Umstattd will direct the sales, catering and marketing efforts for the Gaslamp Quarter hotel, including its rooftop, wine bar and nightclub venues. Umstattd spent nine years with Marriott, working in the company's resort division in California and Arizona. He was most recently associate director of sales at the Hyatt Grand Champions in Indian Wells.
---
The Daily Business Report is produced by SD METRO. Contact: Manny Cruz (619) 287-1865. manny@sandiegometro.com.
---