Daily Business Report — Aug. 3, 2012
House Majority PAC Targets Brian Bilbray


And Other Republican Officeholders
A national political action committee that supports Democratic congressional candidates announced Thursday it is reserving $1.2 million of broadcast air time in an effort to unseat Rep. Brian Bilbray, R-Solana Beach, in November. The House Majority PAC, which formed in April 2011, says it is spending $2.5 million in six markets to target Republican office-holders. The list includes $285,000 in an effort to unseat Rep. Mary Bono Mack, R-Palm Springs. The advertising buys are in addition to $20 million announced last month in 38 other markets, in conjunction with the Service Employees International Union.
"House Majority PAC continues to expand its fall paid media campaign to educate voters nationwide about House Republicans' and GOP candidates' extreme agenda and misguided priorities," said Alixandria Lapp, executive director of the Super PAC. "Whether it's supporting plans to end Medicare as we know it, protect tax loopholes for companies that ship American jobs overseas or cut millionaires' taxes even more, these Republicans are out of touch and House Majority PAC will hold them accountable."
Bilbray, who faces Port of San Diego Commissioner Scott Peters, has been targeted unsuccessfully by Democrats for years, but party officials feel like they have a good chance this November because his district was shifted around during the redistricting process. Bilbray's campaign did not immediately respond to a request for comment.
According to the Washington Post, the House Majority PAC's counterpart that backs GOP candidates has yet to reserve fall air time for House races. Bono Mack faces Dr. Raul Ruiz, an emergency room physician.
 — City News Service
MiresBall Agency Ranked High


In Best Places to Work Survey
San Diego branding agency MiresBall said a new national survey ranks it among the best places to work in the U.S. — the third time in the past 12 months the firm has been recognized as a top workplace. The fifth annual ranking by Outside magazine, a national lifestyle publication, is based on confidential employee surveys and employer questionnaires designed to collect information about job satisfaction, compensation, benefits, environmental initiatives, and community outreach programs. The firm's local clients include Ballast Point Brewing & Spirits, Hard Rock Hotel San Diego, Lux Art Institute and San Diego City College. It has 33 employees. Partners Scott Mires and John Ball run the agency.
USD to Offer Mobile Technology Online Course
University of San Diego will offer a new online certificate program this fall to instruct teachers and administrators on how to teach mobile technology in the age of smart phones, iPads and other devices. "Digital Literacy for Teachers and Leaders" is the first course in the four-course certificate program. Registration is now open for the first course that begins Sept. 5 and costs $495. For more information, call (619) 260-4585.
Luxury Apartment Project in Spectrum


Center More than 30 Percent Leased
Wood Partners announced that Domain by Alta-San Diego, a $90 million luxury apartment project in San Diego's Spectrum Center business and residential community, is more than 30 percent leased. The four-story project has two rental apartment buildings erected over two levels of subterranean parking and a separate community clubhouse. The apartment rentals are a mix of 23 studios, 197 one-bedroom and 159 two-bedroom units. Thirty-five  units meet an affordability requirement. The project is located at 8795 Lightwave Ave.
---
PERSONNEL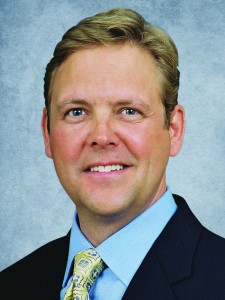 Bill Rose has been promoted to vice president of Marcus & Millichap Real Investment Services. Rose currently serves as the national director of the company's National Retail Group and co-national director of its Net Leased Properties Group, positions he will continue to hold. Rose joined Marcus & Millichap's San Diego office in September 2003 as a retail investment specialist. He was promoted to senior associate in September 2006. He rejoined the firm in November 2009 as sales manager of the San Diego office and in November 2010 was named western regional director of the NRG.
---
Small Business Workshops
• Aug. 7 – Financing Your Business – 9 a.m. to noon at SCORE Entrepreneur Center (550 West C St., No. 550, San Diego 92101; pre-paid registration $29, $39 at the door).
• Aug. 8 – Import / Export – 9 a.m. to 4 p.m. at National University – Kearny Mesa (9388 Lightwave Ave., San Diego 92123; pre-paid registration $69, $79 at the door).
• Aug. 9 – Build Your Business Through Search Engine Optimization – 9 a.m. to 3 p.m. at National University – Kearny Mesa (9388 Lightwave Ave., San Diego 92123; pre-paid registration $69, $79 at the door).
• Aug. 10 – Start-Up Essentials – 9 a.m. to 4 p.m. at National University – Kearny Mesa (9388 Lightwave Ave., San Diego 92123; pre-paid registration $69, $79 at the door).
For more information, call SCORE San Diego at (619) 557-7272.
---
The Daily Business Report is produced by SD METRO. Contact: Manny Cruz (619) 287-1865. manny@sandiegometro.com.
---