Cover Story — 40 Under 40 Awards 2012

Rebecca Kelley, a 40 Under 40 Award winner, skydives over South County with instructor Vanessa Poteet of Skydive San Diego
Presenting Our 40 Under 40 Honorees — 2012
A salute to 40 outstanding San Diegans
SD Metro is proud to present winners of our 40 Under 40 Awards for 2012, a group of men and women who represent some of the the best and brightest minds of San Diego County. A record 103 nominations were received, an indication of this region's reputation for attracting top talent.  The 2012 40 Under 40 Awards Luncheon will be held Sept. 25 at the Sheraton Hotel and Marina.
The winners:
April Alvillar is the founder of Dog on the Run. The company has more than 45 pet care professionals in several cities and states. She is involved in numerous groups and places a great emphasis on educating others on pet health and behaviors. In addition to her involvement  with animal welfare, she works with Oceanside-based Brother Bennos to provide pet food, leashes, collars and other pet supplies to the working poor and/or homeless.  She works with the Escondido Humane Society during its summer camps and helps educate children between the ages of 6 and 12 on pet care. Each year Dogs on the Run hosts a "Presents 4 Pets" collection drive and all of the supplies collected are distributed to local shelters and rescue organizations. She has also partnered with Chipotle and encourages individuals to bring in items such as pet food, collars and toys in exchange for a free burrito. The National Association of Professional Pet Sitters named Dogs on the Run runner-up for the "Business of the Year" award. She has also won the Talk of the Town award for excellence in customer service. Alvillar is a graduate of San Diego State University.
Alan Baca is a graduate of the United States Naval Academy who recently joined Bernstein Global Wealth Management after a very successful career at Jones Lang LsSalle. After graduating from the Naval Academy, Baca served eight years active duty before volunteering to join the Navy Reserves.  At  Jones LaSalle, he was instrumental in establishing its defense practice in San Diego. He was uniquely qualified to help defense firms, many of which needed a real estate strategy that incorporated the unique regulations of the Federal Acquisition Regulations and space suitable for specialized equipment and processes. Baca was recalled to active duty in 2010 and 2011 and served honorably  in Bahrain. During his reservist assignments he spent 12 hours each day as a battle watch captain, directing operations in the region. His duties included maximizing the efforts of more than 300 United States and Coalition ships and submarines from 27 nations and the deployment of 11 United States Carrier and Expeditionary Strike Groups, as well as daily briefings to the admiral in charge of Middle East operations.
Scott Carr is president and CEO of Javelin Web and Media who is known as the go-to marketing expert in the legal community. He started his career in the securities industry after graduating from the University of San Diego. He launched one of the first web sites ever that focused exclusively on estate and retirement planning. He used this experience in online marketing to launch the company that would become Javelin Web and Media in 2002.  Scott and his team help legal practitioners to promote themselves through both traditional and cutting-edge media. In addition to maintaining web sites, Javelin offers video production, press release distribution, branding, graphic design, social media and overall marketing planning. He is president of the San Diego Downtown Breakfast Rotary Club. He has led the club in several charitable and humanitarian projects that assist those in need as well as seniors, youth and military service personnel. Carr serves on the board of directors of Sepsis Alliance, a nonprofit advocacy organization working with patient and medical providers to identify and treat sepsis and septic shock.
Tim Callan is president of Callan Capital, an independent, boutique wealth management firm based in La Jolla. Callan and his brothers started Callan Capital with $75 million in client assets. By the end of 2008, at the height of the credit crisis, the firm had grown to manage $128 million in client assets.  Today, Callan Capital has more than $300 million in assets under its management, which places the firm among the top wealth management companies in San Diego. As a testament to his professional skills, the Wall Street Journal recently blogged about Tim's opinions and advice regarding the drawbacks of using insurance as a retirement vehicle. He has also written about annunity investing. Callan is a member of the Kiwanis Club of San Diego. He and a handful of other young professionals banded together to form Kiwanis Young Professionals Group to attract a younger mix of volunteers to the Kiwanis program. Callan and his brothers have created a culture of philanthropy at Callan Capital and are consistently giving back to the San Diego community. The firm is a regular sponsor of the La Jolla Music Society's Summerfest Under the Stars event, and it supports Equinox Center, a non-partisan, nonprofit think thank that researches and advances innovative solutions to balance San Diego's regional growth with finite natural resources. It donates time and money to the Old Town Academy, a public charter school, and to Peers Network (an acronym for Philanthropy, Entrepreneurism, Environment, Relationships and Social endeavors). Callan is a graduate of the University of Colorado.
Cynthia Chaplin is the wholesale sales manager for Leo Hamel Fine Jewelers. She holds a bachelor of arts degree from Barry College in Mount Barry, Ga. She moved cross country from Georgia to San Diego in 2007. What started as a hobby in Georgia, making and selling artisan jewelry, quickly led to a long-time passion and career She started with Leo Hamel as a manager, a role specifically designed for her.  She has become an eagle eye  at determining true value and strategically manages the entire wholesale goods side of the company. She works with an astounding 10 buyers across San Diego. In 2011, the company achieved an increase of 49 percent and this year her projections are for an incredible increase of 71 percent in wholesale activity. Her interest in reptiles and snakes has led her to become the adoption coodinator for the San Diego Herpetological Society, a 501-c-3 charity that has been part of the San Diego community for over 30 years.   Through the charity she is active in local legislation and ensuring that laws are focused on animal welfare. In conjunction with Leo Hamel, Cynthia works with Corizon Devita, an organization that helps to support  orphanages in Tijuana.
Mitchell Compton is the co-managing partner of Dominion West Capital LLC. He is an accomplisherd entrepreneur in the nightlife and real estate development arenas. He was co-founder of EnDev Enterprises LLC, which produced and managed award-winning nightlife venues in several locations throughout San Diego (such as Stingaree and Barwest). He is currently a partner in Gaijin Noodle and Sake House and The Griffin. He has developed, managed and sold several office buildings in Phoenix and Las Vegas as well as in San Diego. Dominion West Capital is focused on revitalizing entry-level housing in San Diego and Las Vegas and has helped spruce up neighborhoods in the South County with its attention to detail and willingness to put a top-quality product in the market. He has been recognized as a Platinum Club Member for his fundraising accomplishments for the Movember Foundation benefiting men's health charities. Compton has helped raise money for the Prostate Cancer Foundation and volunteers his time to help mentor men going through issues with substance abuse. His partnerships in the nightclub business has produced national awards and recognition. He is an avid competitor and over the past five years has competed in over 20 races, including three half-ironman distance triathlons.
Holly Crawford is the director of the Office of Emergency Services for the county of San Diego. Crawford joined the county in 2006. As director of the Office of Emergency Services,  she plays a critical role in making sure that the region and residents are ready for manmade or natural disasters. Overseeing a budget in excess of $10 million, she is responsible for coordinating the overall county response to disasters, including alerting and notifying appropriate agencies when disaster strikes; coordinating  all agencies that respond; ensuring resources are available and mobilized in times of disaster. She also overseas OES's activities in the office's role as staff to the Unified Disaster Council, a joint powers agreement between all 18 incorporated cities and the county. Her professional accomplishments before she joined the county included management and community relations positions at the Community Food Bank and the California Health Collaborative in Fresno. At OES she has emphasized the importance of building emergency systems that address the needs of people with physical or cognitive disabilities. She oversaw the launch of "Accessible Alert San Diego," an emergency alert and information service that will serve residents who are deaf, blind or hard of hearing before, during and after a disaster.  The service sends alerts to computers, phones or wireless Braille readers in accessible forms, such as text message, American Sign Language, voice message or Braille. At the Community Food Bank in Fresno, Holly was heavily involved in advocacy on food security issues, with numerous visits to Washington and Sacramento in support of legislative reform. In December, the OES launched a new web site that allows the public to get critical emergency information on computers, mobile phones and tablets (sdcountyemergency.com). Crawford is a graduate of the University of Florida.
Jeremy Crickard is a partner at McKenna Long & Aldridge LLC, working from the firm's office in Rancho Santa Fe. He is a graduate of Williams College and the University of Michigan Law School. He is a knowledgeable and accomplished estate planning attorney who advises clients in all areas of estate planning, including sophisticated family wealth and transfer tax planning, probate and trust administration, business succession planning, fiduciary representation and charitable planned giving. His practice focuses primarily on high net worth private clients.  His clients include business owners, entrepreneurs, athletes, professionals and their families. Crickard normally mentors attorneys within his practice group and the firm. His estate planning expertise has been recognized by his peers, both locally and statewide. He has been named one of the 10 San Diego County Top Attorneys for Estate Planning/Probate & Trust. He also received the highest Martindale-Hubbell peer review rating, AV Preeminent. Crickard serves on the executive committee of the Trusts and Estates Section of the State Bar of California. He has served on the boards of the Make-A-Wish Foundation of San Diego, the San Diego Bowl Game Association and has served as a coach of his daughter's Rancho Santa Fe Youth Soccer team.
Shaney jo Darden founded the Keep-A-Breast Foundation to drive awareness for breast cancer prevention in young women and to provide resources for survivors and those recently diagnosed. After a friend's shocking death from breast cancer at age 27, Darden launched the foundation, the leading youth-focused, global breast cancer awareness nonprofit.  With more than 8 million "I Love Boobies" bands sold and hundreds of thousands of dollars raised for breast cancer research, Darden has transformed the foundation from a controversial grassroots movement  into a leading organization that has inspired and educated millions across the globe about prevention, education and support. She has been able to expand the foundation to Germany, Japan, Canada, France and the United Kingdom.  She has established a series of grant opportunities and awarded grants to seven organizations. Darden has been awarded numerous awards including the Yoplait champion Award, the TNT's "Dramatic Difference Maker" award and the Surf Industry Manufacturer's Association's Humanitarian of the Year award.
Christine De Santis is a partner at Higgs Fletcher & Mack. Her contributions to San Diego go beyond her extraordinary work as an attorney. She has made it her personal goal to have a positive impact on the community by engaging in things she is passionate about, including the advancement of women in their careers, helping colleagues excel in their jobs and animal rights. She joined the family law practice group at Higgs Fletcher & Mack in 2008 as an associate, and was promoted to partner in 2009. She represents litigants in all areas of family law. Approximately one half of her clients are active duty or retired military members or their spouses. In order to minimize costs to military families, she offers reduced hourly rates to service members and their spouses. Because of her dedication to making Higgs a better place for employees, she acts as liaison for the firm, especially  for those in support roles. She helps establish policies and deals with issues for the 66 attorneys and over 70 staff members. De Santis is a mentor for newly admitted family law attorneys through the San Diego County Bar Association. She has mentored several female law students at California Western School of Law and the University of San Diego Law School.  She supports Kids' Turn, an organization which helps children cope with the separation of their parents, and the Center for Community Solutions. De Santis has volunteered a great deal of her time to local nonprofit organizations committed to rescuing Labrador retrievers. She is a alumnus of the State University of New York Plattsburgh, with a degree in English, and is a graduate of the Southwestern University School of Law.
Just six months into her job with the prestigious accounting firm of PriceWaterhouseCoopers, Anne-Marie Rábago quickly realized that helping rich companies get richer would not feed her soul. Living in Dallas at the time, she and her husband also realized they longed to return to San Diego, which they left three years earlier. That also meant another bar exam and while she waited for the results, she launched her plan to open her own law firm, Rábago Law, which she did in November, 2009. Passionate about the need for individuals and small business owners to educate themselves about their taxes, she looked for opportunities to share her tax knowledge. She teaches "An Introduction to Taxes for the Solo/Small Firm Attorney" for the Solo Practice University. In her legal practice, Rábago works with taxpayers to understand their unique circumstances and help them simplify their obligations, ease their tax concerns and build strong financial futures. She began to recognize a serious need for start-ups and small business owners to have education, guidance and advocacy in the areas of finance, insurance, tax, and legal matters. She is a member of the Legal Aid Society of San Diego, volunteers her time to defend low-income taxpayers in controversies with the IRS and state tax authorities. Rábago is a graduate of Ohio University, the California Western School of Law and holds a master's degree in taxation from the Northwestern University School of Law.
Trevor Gates  is one of the founders and  CFO of Integrity First Financial Group. Integrity is a leading, privately held, certified upfront mortgage lender in the United States. It provides consumers with the most strategic and individually sound mortgage solutions at no obligation or upfront cost.  Disenchanted with an industry mired in unethical practices, Integrity's founders work under the guiding principle that integrity is first and foremost, and vigilantly advocate for the consumers right to fully disclosed mortgage options. A recognized Green Business Partner and member of the Better Business Bureau, Integrity has used its innovative, service-oriented business model to grow nearly 600 prtvrny in three years. Gates has served on the board of directors of Friends of County Animal Shelters before it merged with the Rancho Coastal Humane Society. He has also volunteered his time with the Police Athletic League and is an active donor and volunteer for St. Jude's Hospital. Gates holds both his bachelor's and master's degrees from the University of San Diego.
Renee Galante is a trial attorney and an owner of the Galante Ganci law firm. After graduating from La Jolla Country Day School, Galante worked at Marine Corps Base Camp Pendleton for several years, managing one of the most popular facilities on base. In 2005, She started law school at the Thomas Jefferson School of Law. She graduated magna cum laude in 2008, and won the National Women Lawyers Faculty Outstanding Law Student Award. She joined the prestigious law firm of Thornses Bartolotta McGuire after passing the bar exam. The day after she was sworn in she made her first appearance before an administrative law judge, representing a property owner in San Marcos. She joined Eric Ganci in October 2011 to start Galante Ganci.  She is the president of the Thomas Jefferson School of Law Alumni Association and is co-chair of the San Diego chapter of the nation's largest LGBT civic rights organization. She is a member of the San Diego La Raza Lawyers organization. Galante has worked on a video for students featuring Thomas Jefferson graduates, including San Diego County District Attorney Bonnie Dumanis, Denise Asher, Judge Lilian Lim and Judge Browder Willis, to let students know that they can succeed.
Raj Ganti is chief executive officer of Spectracore Technologies.  Ganti started his career at Qualcomm Inc. as a systems engineer. In a short span he rose through the ranks to lead the enterprise wireless systems group as its director of engineering. In this role, he led the division's strategy, architecture, engineering, planning and business development groups that built a profitable, high growth enterprise. Under Ganti's leadership, Spectracore has become the leading provider to the broadband mobile computing software development community. He donates liberally to various charities in San Diego (San Diego Women's Shelter, Red Cross and the San Diego Blood Bank). He is an avid blood donor and has donated blood over 17 times in the past two years. He has also volunteered to build shelters for underprivileged residents of Tijuana.Ganti also is a youth tennis coach.  pectracore has donated substantially to build, maintain and stock libraries of underfunded schools in rural and semi-rural areas of southern India.
Drew Goodmanson is the president and CEO of Monk Development, a company committed to helping nonprofits use technology to fulfill their missions. Upon moving to San Diego from Seattle, Goodmanson founded Kaleo Church where he served as pastor for eight years and helped start four new churches throughout San Diego County. He has participated in many projects to feed the homeless and is involved in other philanthropic  activities. Monk Development has become one of San Diego's fastest growing, privately held companies. Since its inception, Monk Development's web-based software is now used by more than 6,000 nonprofit companies worldwide. Goodmanson currently serves as chairman of the board of the Center for Church Communication and at the GCM Collective, a network of communities around the world that seek to bless the cities they live in.  He is also chairman of the Internet Advisory Committee at the Christian Leadership Alliance, an association that serves more than 10,000 members working in more than 4,500 organizations worldwide.
Kristie Grover is executive director of the BIOCOM Institute, a nonprofit organization that supports science education and creates pioneering opportunities for students, teachers and scientists to work together for mutual benefit. The mission of the BIOCOM Institute is to create comprehensive education initiatives that advance science literacy, and to serve as a bridge between learning insitutions and life science companies.  Grover promotes science education in the K-12 arena by participating in local STEM activities like the High Tech Fair, San Diego Festival of Science and Engineering, and Expanding Your Horizons. She serves as an adviser and participant in many external organizations including ACS Foundation, Biotech Employee Development Coalition, Coalition of State Bioscience Institute, ConnectED Biomedical and Health Industry Council, A-G Consortium and the San Diego Biotechnology Education Consortium.
Kim Guyader is the founding partner of J Public Relations and is an award-winning public relations and marketing communications specialist. A recognized and respected expert in the luxury travel and lifestyle industries, Guyader specializes in building solid client relationships, creative campaigns and in scoring top media placements. She founded J Public Relations at 29 and J Public Relations New York in 2010 at age 37. Under her leadership, J Public Relations has grown into a bi-coastal, seven-figure full public relations agency. She has successfully launched marquee hospitality and lifestyle bands including Stingaree, Searsucker, W Hotels, Starwood Luxury Collection Properties, Hard Rock Hotels & Resorts and Sprinkles Cupcakes. J Public Relations has been ranked as one of the fastest growing public relations agencies in the country. As a mother to two young daughters, Guyader is involved  in school activities, fundraising, and volunteering within the classroom during the school year.
Rhiannon Jones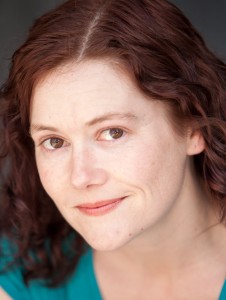 Rhiannon Jones is the proactive strategies director of the Ballot Initiative Strategy Center in Washington, D.C., the progressive community's only research and capacity-building organization focused solely on the ballot measure process, where she is responsible for identifying, cultivating and supporting state and national efforts to move the progessive agenda forward through the citizens' initiative process and catalyzing a national proactive ballot measure strategy.  Prior to joining BISC, Jones spent 10 years with the Planned Parenthood Action Fund of the Pacific Southwest running its legislative, advocacy and electoral campaigns. She began her career organizing on campus for V-Day: Until the Violence Stops Campaign and Planned Parenthood at the University of California, San Diego. Rhiannon has lived in San Diego since fourth grade and although she travels frequently, lives in Normal Heights with her 4-year-old son and rescue dog. Her creative thinking and dedication earned her the Eva Cook Award in 2007, Planned Parenthood of the Pacific Southwest's highest staff honor.
Rebecca Kanter is an assistant U.S. Attorney in San Diego, a criminal prosecutor and an active community volunteer for causes ranging from the environment to the arts. While at the Department of Justice, she has successfully prosecuted hundreds of cases ranging from Internet crimes against children to tax evasion. As part of the Major Frauds and Special Prosecutions Unit in the Criminal Division, her legal practice focuses on while collar criminal enforcement. Her most recent accomplishment was the conviction of two defendants after a jury trial in a mortgage  fraud prosecution. Prior to joining the DOJ, she was an associate at the global law firm O'Melveny & Myers LLP and a law clerk for the United States District Court for the Central District of California. She is involved with the Allegro Society and the La Jolla Music Society. Kanter is a member of the board of WILDCOAST, a bi-national NGO dedicated to conserving biologically significant marine ecosystems and wildlife. She is a volunteer with San Diego Coastkeeper, a nonprofit organization that aims to protect and restore fishable, swimmable and drinkable waters in San Diego County. She is a graduate of the University of California Irvine.
Jenn Karlman is an anchor at Fox 5 News. She is a graduate of the University of Arizona. She is involved in the Clairemont High School's student business mentoring program. She was a similar mentor in Green Bay, Wis., where she worked for the ABC affiliate.  She taught a little girl how to read, as she was a child of five of a single mom. Karlman is involved with HOPE2GETHER.ORG. It was started by a local mom whose son overdosed on RX drugs involving parent addicts.  Karlman does not have any personal history or family affected by drug addiction/abuse, yet she knows that this issue needs more voices. She has emceed HOPE's first gala fundraiser and is getting more involved with more aspects of this nonprofit organization. She also contributes to a community anthology book, "Los Bilingual Anthology," where she has interviewed many influential Hispanic leaders in the San Diego community, and then told their stories in written form. Money raised from the book allowed low-income sudents to attend writing programs.
Rebecca Kelley is the marketing, business and community relations director of the South Bay Family YMCA. She is a graduate of the State University of New York at Buffalo. She oversees and monitors a marketing budget of $55,000 for print, online and mass media outreach. She is also responsible for establishing and maintaining mutually beneficial relationships with state, local and national representatives. Kelley serves as  the staff chairperson for the annual Support Campaign, successfully increasing staff giving by more than 400 percent. She has organized the YMCA Healthy Kids Day and this year the Y hosted the largest Healthy Kids Day celebration in the nation with more than 5,000 attendees and 100 community booths. Through these partnerships, the Y gained more than $175,000 in in-kind, monetary and sponsorships for Y programs.  Prior to joining the Y, Kelley served on the staff of county Supervisor Ron Roberts for more than three years,  departing as director of community relations. She is an active member of the Lincoln Club of San Diego County and the San Diego County Taxpayers Association. She has received various awards  and accolades for her work, including the "Top 30 Young Professionals" from the North American YMCA Development organization. She resides in Otay Ranch. She was nominated for this year's 40 Under 40 Award by Mayor Cheryl Cox of Chula Vista.
Miranda Klassen is a vice president of San Diego Trust Bank. She spends her time forging new business relationships while servicing her existing clients. She is also involved in several philanthropic and professional organizations in San Diego. She served four years as an executive board member for Home Start Inc., a local nonprofit focused on child abuse prevention. After an unexpected health crisis, Klassen turned her attention to health care, specifically to support Scripps Health. She currently serves on the ScrippsCare board and is a member of the Community Advisory Board at Scripps Memorial Hospital Encinitas. Most notably she serves as executive director of the AFE Foundarion, a nonprofit which she founded shortly after recovering from an amniotic fluid embolism (AFE) during the birth of her son in 2008. AFE is a rare and often fatal obstetrics complication. She has been able to take her foundation from an idea to an internationally recognized, physician-supported organization supporting families all over the world. The foundation is currently working with the National Institutes of Health and Baylor College of Medicine on various studies in amniotic fluid embolism research.
William Malloy is president of Malloy and Company, a business that has been in his family for seven generations. The firm seeks opportunities in real estate and direct investments in innovative private companies. Before joining Malloy and Company, he served on the executive team of Oakley, a world leader in performance optics. He managed sales and marketing for key Oakley products in more than 110 countries, which represented approximately  $360 million in sales. Few ever manage this magnitude of international commerce, let alone a 29-year-old. He devoted the majority of his time to guiding product development, bringing products to market, optimizing distribution strategies and managing business development opportunities that arose with the $2 billion merger of Oakley and Luxottica. At Malloy and Company, he oversees the private equity, real estate and securities businesses in the company's portfolio. He holds board of director seats with these companies and serves their interests by advising about business strategy and assisting in capital procurement. Malloy serves as treasurer of Equinox Center ,whose mission is to ensure a health environment, vibrant communities and a strong  economy for the San Diego region. He is also a founding member of PEERS Network.
Zach Millrood is a vice president of Hughes Marino, San Diego's largest and exclusive tenant representation company in the commercial real estate world. He began his career at Equis Corp., a firm that focuses on creative strategic real estate plans for nationally based companies. In 2007, Millrood joined Hughes Marino as a vice presiden,t where he continues to represent tenants in their lease and purchase negotiations on a local and national basis. Millrood has worked on transitions representing over 1.5 million total square feet.  His clients include a wide array of industries and professions including defense, technology, nonprofit,  business services, medical and manufacturing and distribution facilities. His selected clients include Kratos Defense, Pro Specialties Group, Opera Solutions, Cox Communications, Seacon Brantner, Islands Restaurants, CTM Wholesale, BKM Office Works, Council of Community Clinics, CACI, Environmental Health Coalition, Applied Micro Circuits Corp., Parexel International, MAT Express, EB Bradley & Co.; LMA North America and Towers Watson. His philanthropic commitments include the Make-A-Wish Foundation of San Diego-Golf Classic Committee; Jewish Family Service of San Diego and Golden Key National Honor Society.
William Moore  is the owner of The Moore Firm – Business Law. He is a graduate of Georgia Tech and the Columbia University Law School. Moore believes that the truest definition of freedom is to have the training, skills and autonomy to start your own business. That commitment drives his approach to both his legal practice and his work in the community. His  professional work revolves around helping entreprenuers overcome legal problems. Before attending law school, Moore served as a small enterprise development  volunteer in the Peace Corp in Senegal, West Africa. In San Diego, he has helped a number of companies  set up corporations or LLCs and advised them on legal and regulatory matters so they could focus on their core businesses. He is a board member of the city of San Diego Consolidated Plan Advisory Board, the American Constitution Society and a founding member of the San Diego Lawyers chapter of the American Constitution Society. He is a member of the La Jolla Golden Triangle Rotary Club, the Urban League of San Diego County and the San Diego County Democratic Party. He is active in civic life by hosting both fundraisers and non-fundraising opportunities for is neighbors to meet civic leaders in his Torrey Hills home.
Julian Myers is a partner at Higgs, Fletcher & Mack. He is a graduate of Universidad Anhuac in Mexico City, the University of San Diego Law School and the European Union Law at Magdalen College, Oxford, in the United Kingdom. Myers is truly unique in his ability to bridge the gap between Mexico and San Diego, which has proven to be crucial in cross-border  business and San Diego's community relations. As a lawyer licensed to practice in both Mexico and California, he focuses on business, corporate and real estate law. His representation goes beyond his firm and clients and, given his bi-cultural background, he is especially valuable in understanding differences  and handling matters that often arise in cross-border transactions in both language and culture. He recently worked through a lengthy process with multiple agencies and groups on both sides of the border to get a child returned to his parents. He assisted a U.K. client with the acquisition, financing and resale of a $5 million restaurant property in Encinitas and also assisted a San Diego client with the formation of Mexican entities, the acquisition of a $40 million development company in Baja California, and ongoing legal matters relating to the protection and development of the property.  He is involved with the San Diego River Park Foundation and Together for Charity, a nonprofit that makes sure orphanages in Tijuana get the support that they need. Before moving to San Diego, Myers was an associate at one of Mexico's oldest law firms, Noriega y Escobedo, in Mexico City.
Job Nelson is chief of staff to City Councilwoman Lori Zapf.  He is a graduate of Point Loma Nazarene University and the Claremont Graduate University.  As chief of staff for Zapf, he serves on the board of the Balboa Park Central Committee. His career in public service includes serving as senior policy adviser and deputy chief of staff to former Mayor Susan Golding and as director of intergovernmental relations for Mayor Jerry Sanders. He was the lead negotiator on behalf of the city of San Diego on the restructuring of the Airport Authority and the Lindbergh Field expansion. He also secured state and federal funding totaling over $1 billion for city and regional projects including SR-905, Mission Bay dredging  and the new Downtown Federal Courthouse.
Crosby Noricks is director of social media for Red Door Interactive, where for the past four years she has established and grown Red Door's award-winning social media practice. She has singlehandedly put San Diego on the map through PR Culture, the top fashion PR resource on the web, as well as by speaking across the country about social media and emerging digital trends. Her work for Charlotte Russe was recognized as a "Social Media Supernova" in USA Today and social media campaigns for Rubio's,  ESET and Souplantation have garnered multiple awards and industry accolades for both Crosby and Red Door. In addition to her participation in the fashion industry, she is also a dedicated educator, having taught communication courses at the Fashion Institute of Design & Merchandising and the Art Institue of San Diego. Noricks is actively involved with the DREAM Project, a U.S.-based nonprofit that runs inclusive, sustainable educational programs for children and youth in the Dominican Republic. She is also a supporter of another U.S. based nonprofit, Providing Opportunity, and recently became founding donor of a much-needed new school and medical center for families living in Cabarete's Barrior Blanco in the Dominican Republic. She is a graduate of San Diego State University's graduare program in communications.
Gary Peterson is president of Gap Intelligence, which he founded in 2003. Nine years later the company has grown to nearly 30 employees, a second office in the Republic of Uzbekistan and $4 million in annual revenue.  Today, Gap Intelligence analysts inform nearly every electronics and IT manufacturer in the world on what their competition is up to. Gap is now into mobile computing. Peterson has played a crucial role in implementing "gap TCO," which is another intuitive, graphical user experience designed for simple and easy analysis of the total cost of ownership of printer and MFP devices. In addition, Peterson helped launch Gap University, which is a professional development program that offers more than 30 courses. The company's MBA program is already under way. This year Peterson and Gap are dedicating their time to the San Diego Food Bank, Father Joe's Villages, participating in beach cleanups with the Surfrider Foundation and coordinating blood drives through the San Diego Blood Bank. Peterson sits on the Small Business Advisory Board for the city of San Diego and is also involved with the city's Technical Advisory Committee. Gap Intelligence has worked hard to become one of the best market research firms in the country and as a result has won a slew of awards.
Mike Reidy is the owner/operator of West Group and has put his stamp on the San Diego music, bar and food scene in the past four years. In 2008, at only 32, Reidy took over Bar West. He transformed it into one of Pacific Beach's most popular bar scenes. Making its mark as PB's only true nightclub, Bar West hosts San Diego's most talented DJ's and PB's wildest dance floor, reaching capacity every night.  In 2011, Reidy  took over an existing Irish pub in Bay Park and turned it into The Griffin, one of San Diego's most acclaimed concert venues for national and international bands.   The Griffin brings up to 15 bands each week to San Diego, adding to the city's culture and music scene and economic  impact. This year, he opened his first culinary endeavor, Gaijin Noddle & Sake House, in the Gaslamp. He sponsors the San Diego Sockers, the city's 12-time indoor soccer champions. Additionally, he is involved in Operation Smile and has gone on multiple international missions to Peru and Vietnam. Reidy is passionate aboutmAsian cuisine and is an accomplished sushi chef. He is a graduate of Hampden-Sydney College in Virginia.
Jen Roche earned her public relations stripes in New York with two of the country's top agencies. Starting out in the political and nonprofit division of Dan Klores Communications, Roche helped implement press campaigns for top-tier clients such as the Food Bank for New York City, Doug Schoen, Air America Radio and the National Underground Railroad Freedom Center. As she moved through the ranks, she transitioned into media and entertainment, representing such notable personalities and companies as Danny Deutsch, Howard Stern, Michael Eisner and the New Jersey Nets. She then moved on to  Alison Brod Public Relations where she began working with luxury brands like Godiva Chocolatier, aloft Hotels, and Dr. Seuss' "How the Grinch Stole Christmas," The musical on Broadway. Roche moved to San Diego in 2008 and started her own agency in 2010. This year, she accepted a new position as public relations manager for the Gemological Institute of America (GIA). She has responsibility for trade and consumer media activities for GIA, the world's foremost authority on diamonds, gems and jewelry. She serves on the board of the Monarch School and is currently the youngest board member serving. She is a sponsor and pro bono publicist for The Live Well Project, and is a three-time walker and $15,000 fund raiser for the Avon Walk for Breast Cancer. Extremely passionate about healrh and wellness, Roche recently finished 200-hour yoga teacher training with CorePower Yoga.
Nathan Schmidt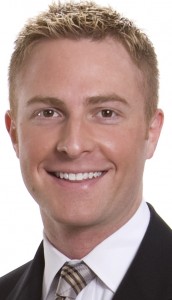 Nathan Schmidt is the executive vice president of marketing and business development for  San Diego County Credit Union. He joined SDCCU last year from the Schools Financial Credit Union of Sacramento where he was vice president of marketing and eServices. With 15 years of financial services management experience, Schmidt has a track record of driving many successful initiatives and a proven ability to drive revenue and profit gains through market analysis and planning. A native of Van Nuys, Schmidt has become a recent LEAD SanDiego INFLUENCE graduate. LEAD exists to enhance the quality of life in the San Diego region through a growing network of capable and engaged civic leaders. He is a member of the board of the San Diego Bowl Game Association, which produces two college football bowl games in San Diego. The mission  of the association is to generate tourism, exposure, economic benefit and civic pride for San Diego. He has served on the Education Resource Board for California State University, Sacramento, and the Advisory Counsel for the Sacramento City College School of Business. He holds a bachelor's degree from Cal State Sacramento and an MBA from Saint Mary's College in Moraga, Calif.
Julie Seal is president of Mirus Promotions and is passionate about providing extraordinary service and superior results for her clients. After a professional reinvention, Seal took the bold step of starting her own company, Mirus Promotions. Mirus is the Latin word for extraordinary, and it has been through her commitment to excellence and her ability to retain quality brand ambassadors that Mirus Promotions has experienced extraordinary growth by achieving over 250 percent growth in three years.  She dedicates time to The March of Dimes San Diego, Make-A-Wish Foundation and National Brain Tumor Foundation. She also donates resources to smaller local organizations like The Dolphin Scholarship Foundation, which provides funding for college for members of the U.S. military. She is an activist for animals and regularly volunteers for The Rescue House, a local no-kill animal rescue organization. She has built her company through old-fashioned "sweat equity," starting with one client whose experience with her was so positive that it created a domino effect of referral business. A multi-month campaign that was recently completed for Organic Girl, a local provider of organic packaged greens, was so successful in increasing brand awareness in Southern California that the company has now set its sights on marketing in Northern California … with Mirus Promotions leading the way.
Teresa Siles has climbed the corporate ladder at  Nuffer, Smith, Tucker, San Diego's oldest  public relations and interactive communications firm. She joined NST in 2001 as a college intern and is now the vice president and director of social media. Siles uses her strategic outlook to help move the needle for clients, while recognizing that "wins" can take shape in results other than media placements. She  played a key role in development and implementation of Chicken of the Sea's 2008 "Twice a Week for Better Health" campaign, which helped the company accomplish its goal of feeding hungry Americans and educating the public on the health benefits of eating fish. She is a member of the IMPACT leadership development program through LEADS San Diego.When she's not hard at work, she's hard at play, biking, hiking or exploring the outdoors whenever possible. Her conquests include hiking Yosemite's Half Dome, the Inca trail to Machu Picchu and to the highest point in the continental United States — Mount Whitney. She spawned the idea for an annual event called the San Diego Social Media Symposium. Now in its third year, it has grown to attract attendees from across California, and includes national brands such as Petco, Intuit, Sony Electronics, Qualcomm Inc., Taylor Guitars, FIJI Water and Cisco Systems.
Lindsey Smith is the founder of San Diego Office Properties, a division of Keller Williams Commercial. She was recruited away from Cassidy Turley by KW Commercial and saw this as an opportunity "to offer clients the benefit of a boutique firm while taking advantage of KW's national platform, resources and other benefits."  Smith says her new venture is going strong; she has already worked with over 50 clients and saved each office user client an average of $79,000.  She says her business is virtually 100 percent referral based. For eight years she worked at international commercial real estate giants CB Ruichard Ellis and Cassidy Turley. She is a board member of Commercial Real Estate Women (CREW), is a co-founder of  Ladies Golf Networking Group, involved with the Burnham Moores Center for Real Estate Mentor Program, the American Cancer Society and is a blogger for Carmel Valley Life. She also writes an online column about networking for Connected Women of Influence. Smith is a graduate of the University of San Diego
Daniel Sullivan is the president and founder Sullivan Solar Power, a turn-key design-build PV firm. He is a state licensed Master Electrician with over a decade of field experience. He started his company in 2004 out of a garage with only $2,500 in the bank. Today, Sullivan Solar Power boasts a fleet of 29 trucks, more than 60 employees and offices in both San Diego and Orange County. His company is the only solar firm in California ranked in the top 50 in the energy sector by Inc. Magazine. Sullivan is also on the board of CleanTECH San Diego and CALSEIA (California Solar Energy Industries Association), San Diego chapter. San Diego is the solar capital of the nation and Sullivan Solar Power is the top installer, according to the California Solar Initiative. His rages-to-riches story is inspiring. He continues to be an active voice for the solar industry and is committed to the growth and collaboration of the local marketplace. Sullivan is currently a semifinalist for Ernest & Young's prestigious Entrepreneur of the Year award.
Michelle Weinstein is president of FITzee Foods. She is dedicating her career to healthy living and works to help San Diegans find healthy food solutions. She founded Optimal Nutrition Inc. in 2006, a meal delivery and lifestyle system that provides fresh, pre-packaged, perfectly portioned meals and snacks. Optimal Solutions has helped thousands of people lose weight, improve athletic performance and lead healthier lives. In 2011, Weinstein expanded her healthy living business by opening her first retail location in Liberty Station. FITzee Foods is the first of its kind, a store that not only sells healthy meals, but also seeks to create a community. She offers free weekly workouts and nutrition classes in the store with the goal of connecting people who want to lead healthy lives with each other. She is creating a tribe of health-minded San Diegans. In coming months, FITzee Food Bars will become available in 10 Whole Foods locations throughout Southern California. Through her work in health, Weinstein has become a very respected member of the community and is often invited to speak and participate in health-related events.
Tamera Weisser is of counsel at Jones Day. She holds a degree in molecular biology from the University of Wisconsin, a Ph.D in immunology and virology from the University of Massachusetts Medical School and a Juris Doctor degree from the Georgetown University Law Center. Her successful legal practice at Jones Day includes both domestic and foreign patent portfolio development, management and enforcement in all areas of biotechnology. On behalf of MedImune (AstraZeneca), Weisser managed the patent portfolio and strategy concerning the infant RSV therapy, Synagis, a $500 million-a-year drug. She conducts due diligence of patent portfolios for potential investors, acquirers and licensees, such as venture capital firms or pharmaceutical companies. Before pursuing her legal career, Tamera was a research scientist, studying infant immunity and developing novel vaccines. She has published numerous scientific papers and book chapters related to her research. She has a strong commitment to advancing the status of women in law and science. She is an active member of the Lawyers Club of San Diego, which is a bar association with over 1,000 members who share the goal of advancing the status of women in law and society. She recently received the 2012 Athena San Diego Pinnacle Award in recognition of her active involvement and significant contributions.
Brad Werdick is director of physical planning for UC San Diego. UC San Diego's economic impact on San Diego is estimated to be in the billions of dollars. With over 3 million square feet of development in housing, research, instruction, and health care facilities over the past four years, UCSD continues to be a major contributor to San Diego's overall economic health.  Werdick is at the center of UC San Diego's construction expansion, directing $1.8 billion in current projects, a task that requires skilled and thoughtful oversight and planning. He has served as director of physical planning since 2008, and in this role is responsible for the creation and implementation of campus physical development plans for all of the university's properties, including the La Jolla campus, Scripps Institute of Oceanography, Hillcrest Medical Center, Marfac Facility and Elliott Field Station. Werdick oversees procurement of coastal development permits from the California Coastal Commission for projects within the coastal zone, which includes approximately half of the 1,200-acre La Jolla campus. He volunteers for causes such as the Surfrider Foundation, frequently serves as a guest lecturer in urban studies and planning courses and serves as a mentor to undergraduate students. He is a graduate of UC San Diego.
Scott Yates is the vice president and manager for Silvergate Bank's branch in UTC.He is a graduate of the University of Arizona with a degree in business administration. The branch has seen its deposits nearly triple — from $38 million to $100 million — in the two years since Yates took command. He has contributed greatly to Silvergate's transformation from a thrift to a full-service business bank. His efforts to enhance the customer banking experience and to fine-tune new products have been outstanding.  He is a founding member of Voices for Children Young Professional Group, a member of the Kiwanis Club of Pacific Beach and a member of the Navy League of San Diego. He is a member of Silvergate's marketing team and has played a key role in the bank's growth as well as contributing to new initiatives.  His role with the bank is augmented by his high level of volunteerism, as reflected in his role with numerous community and nonprofit organizations.