Daily Business Report — Sept. 11, 2012
Helms Brewing Co. to Debut in
Fall in Cabrillo Commerce Center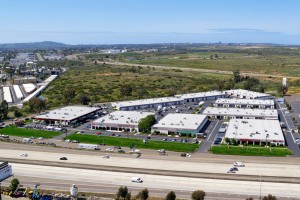 Helm's Brewing Co., a new locally-owned and operated microbrewery founded by four San Diego executives, will debut this fall in Cabrillo Commerce Center in Kearny Mesa after signing a lease for 3,040 square feet. The Helm's Brewing Co. grand opening, slated for October, will follow the completion of customized tenant improvements that include a specialized chill room and a tasting/gathering room. The brewery will offer an evolving menu of locally-crafted beers made with ingredients and recipes from around the world. Cabrillo Commerce Center was acquired by Harsch Investment Properties in 2002. The nine-building, 214,380-square-foot project fronts both Magnatron Boulevard and Kearny Mesa Road.  With the Helm's Brewing Company lease, the project is 95 percent leased. "Our concept is to be a community brewery where people can gather after work and enjoy a variety of distinguished tasting ales that have been made with highest attention to detail," said Matt Johnson, general manager of Helm's.
The Great Stadium Debate
The first Craft Beer Debate, moderated by Stone Brewing Co. CEO and Co-founder Greg Koch, will be held on Wednesday (Sept. 12)  at 6:30 p.m. at Slater's 50/50 in Liberty Station in Point Loma. The resolution that will be debated:  Should we have a publicly funded football stadium in Downtown for the Chargers?
On the side for the football stadium: Mark Fabiani, special counsel to the president of the Chargers. Fabiani has been providing counsel to the Chargers since 2002 and has been at the center of the team's efforts to remain in San Diego. Carmen Vann, project executive, Turner Construction Co. Vann has led multiple major construction projects on behalf of  Turner Construction in San Diego, including its work on the Downtown San Diego public library.
On the side against the football stadium: Erik Bruvold, president, National University Institute for Policy Research. Bruvold provides policy leadership related to municipal governance, the economy, infrastructure and several other topics. Christian Ramirez, human rights director, Equity Alliance. Ramirez, a long-time resident of the Sherman Heights community in City Council District 8, directs programs related to immigrants' rights.
New York-Based Biotech to Move
Corporate Headquarters to San Diego
Retrophin, LLC, a privately held biotechnology company based in New York, announced that it is moving its headquarters to San Diego, where it already has an office. The company also announced the selection of Stephen Aselage as its new chief executive officer, effective Oct. 16. Aselage has more than 30 years of experience in the pharmaceutical and biotechnology fields. He was previously executive vice president and chief business officer for BioMarin Pharmaceuticals Inc. Aselage also held leadership roles with Cell Therapeutics, Sangstat Medical Corp., Advanced Tissue Sciences and Genentech.
CBRE Selects New Office Operations
Manager for 3 of its San Diego Offices
Chito Gutierrez has been named the new office operations manager for CBRE's three San Diego offices. Gutierrez recently retired from the
Navy with the rank of lieutenant commander after more than 20 years of service. Most recently he served as administrative department head of the USS Nimitz where he managed administrative operations and supervised over 80 personnel. Responsibilities included human resources, career development and office operations for over 5,000 people. Previous assignments included administrative officer, legal officer, security manager and readiness coordinator. CBRE is a commercial real estate services firm.
Prudential California Realty
Appoints Chief Operating Officer
Del Mar-based Prudential California Realty has appointed real estate executive Leeann Iacino, past CEO of a Denver real estate brokerage, as its chief operating officer, overseeing more than 60 real estate offices. A top-selling agent with Colorado broker Moore and Co., Iacino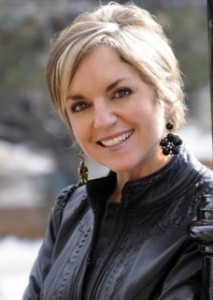 founded Colorado-based Prestige Real Estate Group, an independent company that grew to 350 agents and amassed $1.1 billion in sales. In 2009, she engineered a merger between two real estate brokerages in the Denver area to create one the region's largest brokerages.
Guild Mortgage Co. Opens New Branch Office in San Diego
Guild Mortgage Co. has opened a new branch office at 5675 Ruffin Road, Suite 110, in San Diego. Alisha Sirois, a Guild loan officer for 12 years, who has worked most recently as a co-manager of the Kearny Mesa branch, presided over the opening. Sirois will recruit, train and manage top talent throughout San Diego County and strengthen Guild's presence in the area. She has more than 20 years of experience in the personal real estate and mortgage industries.
'Tales from the Crib'
San Diego author Jennifer Coburn reports that her novel, "Tales from the Crib" — her favorite of all her novels — is now available on kindle, and free of charge today through Saturday. New York Times bestseller Emilly Giffin called the novel —about a woman whose husband asks for a divorce the day she discovers she's pregnant — "a deliciously fun, laugh-out-loud read."
Women in Public Finance Panel Talk
The San Diego chapter of Women in Public Finance will sponsor a panel discussion on Thursday (Sept. 13) on the topic: "Women Leading in Turbulent Times." The event is from 1 to 3 p.m. in the County Administration Building, 1600 Pacific Highway, in the Bayside Room, lowever level. Lisa Marie Harris, a senior vice president at Siebert Brand Shank & Company LLC and head of the firm's San Diego office, is the founder and chair of the group's San Diego chapter. She formerly served as executive director of the California State Treasurer's office and the chief deputy treasurer for the county.
Workshop for Job Seekers
The Grossmont College Career Center will present a free informational workshop for job seekers from 11 a.m. to 12:15 p.m. on Sept. 19 at the Career Center on the El Cajon campus. Pamela Benge, student services specialist at the college, will speak. The Career Center is located in Griffin Center, Building 60, which is the student center on the college campus. For more information, phone (619) 644-76.
Construction Begins on
San Diego State Complex
General contractor C.W. Driver has begun construction on a 100,000-square-foot renovation and 30,000-square-foot expansion project for the existing 1957-built Storm and Nasatir building complex at San Diego State. Designed by LPA Inc., to achieve LEED Gold certification, the complex will offer program space for eight academic departments including anthropology, geography and foreign languages, among others. When completed in January 2015, the $73 million complex will include new and upgraded classroom technologies, academic and research laboratories and faculty offices for the College of Arts and Letters. Construction will be completed to meet current health and safety code standards and also incorporate plans to correct deferred maintenance issues and improve water and energy conservation. The 30,000-square-foot classroom building will provide new space for the campus' Language Acquisition Resources Center. "We are excited to move forward on these renovations, which will provide upgraded resources to our students and staff," said Bob Schulz, SDSU 's associate vice president. "As a result, the buildings will create a more modern complex and more importantly, serve as a prominent campus cornerstone." To improve the building's energy efficiency, renovations will also include new windows and an exterior finish. New elevators, ramps, site work and door operators will be provided to ensure wheelchair access. The complex will target LEED Gold certification by incorporating storm water management, water-efficient plumbing and landscaping and daylighting features into the project.
---
The Daily Business Report is produced by SD METRO. Contact: Manny Cruz (619) 287-1865. manny@sandiegometro.com.
---