Daily Business Report — Sept. 14, 2012
Home Sales Climb in San Diego County
Home prices also are on the rise
San Diego County home sales in August climbed above July's sales and registered a 22.5 percent increase over August of last year, according to a report by DataQuick, the San Diego-based real estate information service. Home sales for August stood at 3,981 compared to 3,565 in July and 3,249 in August 2011. The monthly sales were the highest since June 2006 when 4,533 homes were sold. County home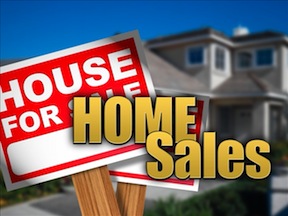 prices also recorded gains. The median price paid for a home in August was $345,250 compared to $342,000 in July and $320,000 in August 2011.
Southern California home sales rose to the highest level for the month of August in six years, fueled by low mortgage rates, a healthier move-up market and near-record levels of investor and cash buying. A total of 22,438 new and resale houses and condos sold in the six-county area, up 9.0 percent from 20,588 sales in July, and up 14.2 percent from 19,654 sales in August 2011. The median price paid for a home in Southern California rose to $309,000 last month, up 1.0 percent from $306,000 in July and up 10.8 percent from $279,000 in August 2011.
Governor's Proposition 30
Designed to Help Schools
Thad Kousser, a political science professor at UC San Diego, told KPBS that Gov. Jerry Brown's Proposition 30 on the November ballot will raise California sales taxes by "a quarter of a penny" for four years. That money would go to fund schools. The second part of the tax initiative, "the so-called millionaires' tax," Kousser said, would apply to single people with incomes over $250,000 a year, or over $500,000 a year for a family. The initiative would increase their income taxes by between 1 and 3 percent, depending on how much money they make. The initiative would bring in $6 billion a year in new taxes, he said. Carl Luna, a political science professor at San Diego Mesa College, said the bulk of that tax money would go to fund K-12 education. Some would also go to law enforcement and public safety initiatives. Luna said if the measure doesn't pass, schools will face "hundreds of millions of dollars in mid-year reductions," despite already swallowing severe cuts. (For a KPBS roundup of other state propositions, visit kpbs.org/news/2012/sep/13/look-measures-novembers-ballot.)
Point Loma's Bay Park Apartments Sold For  $2.66 Million

The Bay Park Apartments at 1418-1434 Rosecrans St. in Point Loma have been purchased by Efren R. Cota Ltd. for $2.66 million. The 18-unit apartment complex has a mix of 12 one-bedroom and six two-bedroom units. Built in 1952, the complex consists of three two-story buildings. The complex underwent renovations in 2011 including new roofs on all three buildings and the installation of vinyl-framed dual pane windows in most units. CBRE represented the seller, Jensen Inter Vivos Trust. Bob Cota Realty represented the buyer.
San Diego Housing Federation Stages
21st Affordable Housing Conference
The San Diego Housing Federation's 21st annual Affordable Housing Conference will be held Oct. 11 at the Marina Village Conference Center in Mission Bay. More than 300 developers, advocates and service providers are expected. The conference begins with breakfast in the exhibit area at 8:15 a.m. and closes with a reception that begins at 5 p.m. Keynote sessions and workshops will be offered throughout the day.  Conference information is available at housingsandiego.org or by calling (619) 239-6693. Raphael Bostic, who holds the Bedrosian Chair on Governance, at USC's Sol Price School of Public Policy, will provide the opening keynote address. Toni Atkins, majority floor leader of the state Assembly, will also address attendees at the opening session.
Mayoral Candidates Debate Public Safety and Taxpayer Issues
The San Diego Police Officers Association and San Diego County Taxpayers Association will co-host a mayoral debate on Oct. 3 between Councilman Carl DeMaio and Rep. Bob Filner (D-San Diego). It will be at the Town & Country Resort's Atlas Ballroom in Mission Valley. Registration: 11 a.m. Debate and lunch: 11:45 a.m. to 1 p.m. Members of the associations pay $35, nonmembers $50.
Angela Jae Joins Casey Gerry Law Firm
Angela M. Jae has joined the San Diego law firm of Casey Gerry as an associate attorney. She will specialize in personal injury and product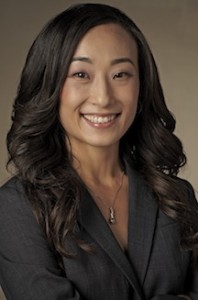 liability litigation. Jae spent six years as a senior associate in the litigation department at San Diego-based Tosdal, Smith, Steiner & Wax. She earned her J.D. from California Western School of Law. While there, she received the Wiley M. Manual Award for pro bono legalservices for her work with the Legal Aid Society of San Diego and was also a co-founder and president of the Korean Law Society and co-founder and marshal of the school's chapter of Phi Alpha Delta, an international legal fraternity.
Frank McMahon Named Executive Chairman of DataQuick
Frank V. McMahon has been named executive chairman of DataQuick of San Diego. McMahon will continue to serve as a member of the advisory board of Decision Insight Information Group, the holding company that owns DataQuick. HE has served as a consultant to TPG Capital, DIIG's parent company, since 2010. Prior to this, he served as CEO of the Information Solutions Group at The First American Corp. for two years and as vice chairman and CFO of the company for two years.
Gubernatorial Appointments
• Gina Plate, 43, of San Diego has been appointed to the Advisory Commission on Special Education. Plate has served as senior adviser for special education at the California Charter Schools Association since 2009. She served as director of education at the Seneca Center from 1996 to 2010. Plate earned a master's degree at the University of San Diego.
• Carlos Ulloa, 44, of Carlsbad, has been appointed to the Instructional Quality Commission. Ulloa was director of curriculum and instruction at the San Ysidro School District from 2008 until 2012. He has served as a senior educational consultant for Consortium on Reading Excellence since 2008. Ulloa was principal at the Chula Vista Elementary School District from 2005 to 2008.
Neither position requires Senate confirmation. Plate and Ulloa are Democrats.
================================================================================================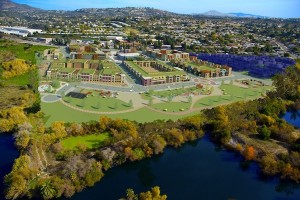 Planning Commission Approves 23-Acre Grantville Project
The San Diego Planning Commission has approved a 23-acre redevelopment project that will bring close to 1,000 multiple-family units, a number of retail stores and a 5.3-acre river park to what developers said has been an eyesore in Grantville for several years. The project, called Riverbend, will go to the San Diego City Council in late September for the final approval needed to change the land use designation from its current industrial use to residential mixed-use. Urban Housing Partners, the development team, said the project will be built in phases starting in 2014 with complete buildout expected by 2019. "The Riverbend vision is to take what is now an eyesore for the Grantville community and turn it into a smart growth project that will provide a much better use for the community," said Sherman Harmer, principal of Urban Housing Partners. Harmer said Riverbend will infuse more than $23 million into the local economy from mitigation and impact fees.
---
The Daily Business Report is produced by SD METRO. Contact: Manny Cruz (619) 287-1865. manny@sandiegometro.com.
---