Daily Business Report — Sept. 19, 2012
Construction Starts on $40 Million
Oceanside SpringHill Suites Hotel
General contractor Ryan Companies US has broken ground on the $40 million Oceanside SpringHill Suites, a 110,000-square-foot, 149-room all-suite hotel project at the southeast corner of Myers and Mission avenues in downtown Oceanside. The five-story project is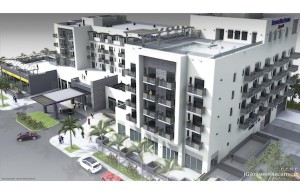 expected to be completed in January 2014 and will feature a sixth-level pool deck and fitness facility, an independent restaurant with patio seating, public meeting space and below-grade valet parking for guests. The owner of the projet is Growth Fund Real Estate Group, a subsidiary of the Southern Ute Indian Tribe. Sage Hospitality will manage the construction process and operate the property. The hotel was financed with a  $25.1 million construction loan from U.S. Bank Commercial Real Estate. James Johnson, principal of JG Johnson Architects, designed the plan for the Oceanside property.
Regency Centers Corp. Purchases
Balboa Mesa Shopping Center
Regency Centers Corp. has purchased the Balboa Mesa Shopping Center in San Diego for $59.5 million. The 189,321-square-foot center at Balboa and Genesee avenues is anchored by a 42,247-square-foot Vons, a 77,000-square-foot Kohl's and a 24,000-square-foot CVS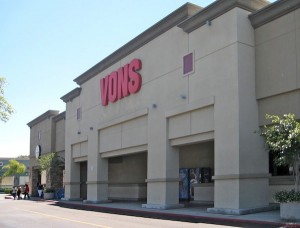 Pharmacy. Balboa Realty LLC was the seller. With the acquisition, Regency owns 69 properties in California, including 10 retail centers in the San Diego area.
Frontier Airlines Offers Nonstop Service
Between Colorado Springs and San Diego
Frontier Airlines launches its nonstop service between Colorado Springs Airport and San Diego this week. The new service will operate on 138-seat Airbus 319 aircraft (with 30 channels of DirectTV service at every seat). The airline said the service provides southern Coloradans with their only nonstop access to San Diego.
Port Commissioners Vote Today to Move
Forward on Convention Center Expansion
The Board of Port Commissioners will be asked today to approve documents that will move forward the San Diego Convention Center expansion. The meeting will begin at 1 p.m., in the Port of San Diego Administration Building, 3165 Pacific Highway, San Diego. Port staff will ask for board certification of the final Environmental Impact Report and approval of a port master plan amendment on the proposed Convention Center expansion and hotel expansion of up to 500 rooms. If approved, the amendment will be forwarded to the California Coastal Commission for approval. That is expected to occur in early 2013. The city estimates the total construction cost of the Convention Center expansion at $520 million. The port has tentatively agreed to contribute up to $60 million over a 20-year period.
Scripps Hospitals Obtain Top Performance Rating
Scripps Memorial Hospital Encinitas and Scripps Green Hospital have been named to a list of the nation's Top Performers on Key Quality Measures by The Joint Commission, an accreditor of health care organizations. The two Scripps hospitals were recognized for exemplary performance in using evidence-based clinical processes that are shown to improve care for certain conditions, including heart attack, heart failure, pneumonia and surgical care. They were among 620 hospital in the U.S. that earned the distinction.
March of Dimes Nov. 8 Fundraiser
To Support Efforts to Help Babies
The March of Dimes second annual gala fundraiser — "A Night at the Speakeasy" — will feature some of San Diego's top chefs and cocktail mixologists at the El Cortez Apartment Hotel, 702 Ash St., in Downtown San Diego. The Nov. 8 event will raise funds to support the March of Dimes' efforts to help improve the health of babies by preventing birth defects, premature births and infant mortality. Festivities last from 5:30 to 9:30 p.m. Individual tickets are $250. The evening will include an array of chef tastings and signature cocktails, a seated dessert course and live auction. Some of the chefs featured include Dawn Parks of The Wild Thyme Co., Javier Plascencia of Mision 19, Matt Gordon of Urban Solace, Katherine Humphus of Bo-beau, Tommy Gomes of Catalina Offshore, Alex Carballo of Stone World Bistro and David Meade of Nobu. Mixologists include Snake Oil, Grant Grill and Tequila Fortaleza. SD METRO is a media partner for the event. For more information, call Amber Lingle at (858) 300-6402 or email her at alingle@marchofdimes.com.
KyXy 96.5 Adds Weekend On-Air Personalities
San Diego's Adult Contemporary radio station KyXy 96.5 announced the addition of Julie Kansy (Julie K) and Brooke Hunter as weekend, on-air personalities effective immediately. Both will rotate broadcasting duties every Saturday and Sunday during middays, 10 a.m.-2 p.m. and afternoons, from 3-7 p.m.  Julie K is a graduate of University of Colorado with a bachelor's degree in communications and brings more than 14 years of experience to CBS Radio San Diego. She previously was a metro traffic reporter for KROQ (106.7 FM- Las Angeles. Hunter hails from Chicago  and is also a 14-year radio veteran. She attended Columbia College and previously hosted middays at Chicago's Fresh 105.9.
Chuao Chocolatier Hires Retail Sales Director
Chandra O'Ree-Smith has joined Chuao Chocolatier, a chocolate company, as retail sales director. Smith, a fashion-industry veteran from Ralph Lauren, will oversee sales for all Chuao Chocolatier cafés. Smith was with Ralph Lauren for seven years. She holds a bachelor's degree from San Diego State University.
Upcoming Events:
Tonight — Mayoral debate with Councilman Carl DeMaio and Rep. Bob Filner (D-San Diego), 6:30 to 9 p.m., Shiley Theatre, University of San Diego. Sponsored by Walk San Diego, San Diego County Bicycle Coalition, Move San Diego and Urban Land Institute San Diego/Tijuana District Council and USD. $10 at the door.
Thursday — 6 Degrees will host a panel of executives from biotech companies to discuss the future of biotech in San Diego. 7:30 to 9:30 a.m., Hall of Champions in Balboa Park. Panelists: Christian Henry, Illumina; Keith Valentine, NuVasive; Michael Watts, Gen-Probe; Mark Gergen, Amylin; Peter Dansky, Life Technologies.
---
The Daily Business Report is produced by SD METRO. Contact: Manny Cruz (619) 287-1865. manny@sandiegometro.com.
---