Daily Business Report — Sept. 20, 2012

12-Acre Waterfront Park to be Developed
At the County Administration Center
McCarthy Building Companies Inc. has been awarded a $34 million design-build contract for the development of a waterfront park at the County Administration Center along Pacific Highway. The work will convert the north and south parking lots and the outdoor areas west and east of the administration center into a 12-acre park with civic greens, children's play area, specialty garden areas, water features and public restroom. A subterranean parking garage off Ash Street with space for 254 cars will be built for center visitors. A new parking garage is being built at Cedar and Kettner for Center employees during the day and public at night. A groundbreaking ceremony for the park will be held on Sept. 25. Park completion is set for summer 2014. McCarthy's design-build team includes SGPA, architect-of-record; Schmidt Design, landscape architect; and IPD (International Parking Design) for the parking portion of the project.
Census Data: More Than One-Third of
County Living in Economic Hardship
More than a third of San Diego County residents lived in economic hardship in 2011, with half of those families in outright poverty, according to an analysis by the Center on Policy Initiatives of countywide data released by the U.S. Census Bureau. "Too many working people are living in poverty, and middle-class families are falling behind as their buying power shrinks," said Corinne Wilson, lead researcher on the CPI analysis. Among other key findings: Of the 462,269 people living below the federal poverty line, 117,408 were employed and 137,084 were children. Black and Latino families and women continue to bear the brunt of poverty and low incomes in the County. The census data also showed that, across most industries in San Diego County, the spending power of the average paycheck is dropping. Inflation-adjusted earnings decreased in 10 of the region's 15 largest industries, compared to 2007, and more people fell into poverty in 2011. On average, all households lost $2,337 in purchasing power from 2010 to 2011, when the midpoint of household income throughout the county dropped to $59,477.
Port Commissioners Approve Environmental
Report on Convention Center Expansion
The Board of Port Commissioners on Wednesday approved an environmental impact report for the expansion of the San Diego Convention Center and confirmed its pledge to contribute up to $60 million toward expansion over a 20-year period. The proposed expansion, which is estimated to cost $520 million, requires the approval of the California Coastal Commission. The majority of the financing would be from a hotel room tax whose legality is being questioned.
Scripps Research Institute Receives Grant
To Study Drug Resistance in HIV Virus

Scripps Research Institute has received a $20 million grant from the National Institutes of Health to research the development of drug resistance in HIV, the virus that causes AIDS. The five-year grant will create a new consortium, the HIV Interaction and Viral Evolution (HIVE) Center, to better understand drug resistance and lay the groundwork for developing new anti-HIV treatments. Scripps Research Professor Arthur Olson is the principal investigator of the new center. "Using HIV, we aim to develop a broad methodology to develop drugs in the context of the evolution of drug resistance," said Olson. "In the process, we'll pursue any new anti-HIV drug, combination, or approach we find that is robust in the face of drug resistance as a potential treatment regimen."
'San Diego Entrepreneur Day' to be Celebrated on Saturday
Saturday has been designated as "Entrepreneur Day" in the city of San Diego as a tribute to entrepreneurs and business owners. The free event will be staged between 10 a.m. and 5 p.m. on J Street, between Sixth and Tenth avenues in Downtown's East Village. It will include business education and demonstrations from speakers and more than 100 exhibitors. "This event provides attendees the opportunity to explore different types of businesses and concepts evolving in San Diego County, and potentially open the doors for collaboration, partnerships and job creation," said Ray Hivoral, founder of San Diego Entrepreneur Day. Featured components will include 30 Minute Workshops, Battle of the Bands in Town, Fashion Style Show, DJ Collaboration, Live Artwork, Pop-up Clinics by Exhibitors, Elevator Pitch to Angel Investors, "Brewlevard" craft beer garden, and designated areas for San Diego's business sectors.
Senior Community Center Food Service
Director Honored with National Award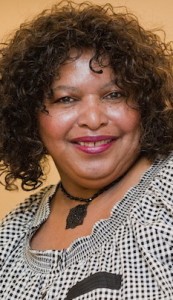 Dianne Sanders-Bradley, director of food service for Senior Community Centers, has been honored with a STAR Award from the National Association of Nutrition and Aging Service Programs for her outstanding contributions to older Americans. For more than 30 years, Sanders-Bradley has provided service to low-income older adults at Senior Community Centers. She began as an assistant cook and over the years has occupied a number of positions in the organization's nutrition department, including driver and food and dining room manager. She was named director of food service in 2010. Sanders-Bradley previously worked at an adult substance abuse halfway house and at Hope Heaven.
Entrepreneurs Networking Breakfast
Set for Oct. 12 by SCORE San Diego
SCORE San Diego will launch its first-ever Entrepreneurs Networking Breakfast on Oct. 12 to give local small business owners and entrepreneurs the opportunity to network with business experts, other entrepreneurs and SCORE San Diego's mentors. It will be held  from 8 to 11:30 a.m. at the Handlery Hotel in Mission Valley. The keynote speaker is Michael Stelzner, author of "Launch: How to Quickly Propel Your Business Beyond the Competition," and founder of the Social Media Examiner — a free online website designed to help entrepreneurs and marketers use social media to generate business. The cost is $30 before Oct. 8 and $40 afterwards. For details, visit sandiego.score.org or call (619) 557-7272.
Planned Parenthood Names General Counsel

Tracy Skaddan has joined Planned Parenthood of the Pacific Southwest as general counsel. She oversees issues related to employment, compliance, regulation and risk assessment, litigation management and the general business operations. Prior to joining Planned Parenthood, Skaddan practiced primarily in Los Angeles working on civil litigation cases. Locally, she served as president of the Lawyers Club of San Diego in 2004 and 2005 and still serves the organization's advisory board. Skaddan also served on the board of Planned Parenthood from 2006 through 2012, and was board chair from 2009 through 2010.
You're Invited
40 Under 40 Awards Luncheon
Please join SD Metro in celebrating this year's 40 Under 40 Award winners, honoring San Diego's best and brightest. The Details: Sept. 25 at the Sheraton Hotel and Marina (Marina Tower) 1380 Harbor Island Drive, San Diego 92101. Registration: 11:30, Luncheon and Program: Noon-1:30 p.m. Tickets: $80. Tables of 10: $800 ($700 if an honoree is at your table). Please email your reservation request to: Rebeca Page at rebecapage@sandiegometro.com or call (858) 461-4484.
---
The Daily Business Report is produced by SD METRO. Contact: Manny Cruz (619) 287-1865. manny@sandiegometro.com.
---