Daily Business Report — Sept. 24, 2012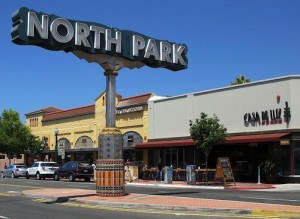 North Park: One of America's Best Hipster Neighborhoods
Here's what Forbes magazine had to say:
"Culturally diverse North Park is home to Craftsman cottages, cafes and diners, coffee shops, several microbreweries, boutiques and the North Park Farmers Market. The North Park Theatre and the Ray Street Arts District are also bastions of creativity in the area." North Park landed in 13th place on the magazine's list. Silver Lake in Los Angeles and San Francisco's Mission District are at the top.
Activists Oppose Construction of Power Plant
Adjacent to Mission Trails Regional Park
Activists opposed to the construction of a power plant adjacent to Mission Trails Regional Park plan to fill San Diego City Hall today to urge the City Council to effectively kill the project. The Quail Brush Energy Generation Project, which would be developed by Charlotte, N.C.-based Cogentrix, has raised the ire of environmentalists, residents of Santee and the Santee School District. It already has been rejected by San Diego Planning Commission, prompting a company appeal directly to the City Council. Council members will be asked today whether to have city staff initiate studies on the proposal for a 100-megawatt plant on almost 22 acres near the Sycamore Landfill, close to state Route 52 and Mast Boulevard and down the street from residential neighborhoods and West Hills High. The council is not scheduled to decide on final approval of the plant today, according to city documents. — City News Service report
San Diego's Median Household Income $60,797
The median household income in San Diego was $60,797 in 2011, compared with the national figure of $50,502, according to statistics released from the 2011 American Community Survey by the U.S. Census Bureau. The survey also reported that 17.7 percent of people in San Diego did not have health insurance coverage, compared with 15.1 percent nationally.
Other selected highlights for San Diego:
Education: In 2011, 51.5 percent of the preschool age population was enrolled in school, which was not significantly different from 47.4 percent in the nation as a whole. Among San Diego's 25-and-older population, 86.0 percent completed high school or more, which was not significantly different from 85.9 percent in the nation as a whole. Meanwhile, 41.1 percent of the 25-and-older population had a bachelor's degree or higher, compared with 28.5 percent nationally.
Housing: In 2011, the median value for an owner-occupied home was $429,200. In the nation as a whole, the value was $173,600. In 2011, the median gross rent (rent plus utilities) was $1,277, compared with $871 for the nation as a whole.
Cultural Partnership Awarded $2.7 Million Grant
The National Science Foundation has awarded a $2.7 million grant to the Balboa Park Cultural Partnership for the second phase of the Art of Science Learning Initiative. Over the next four years, the grant will fund arts-based incubators for innovation in STEM (Science, Technology, Engineering, Math) learning in San Diego, Chicago and Worcester, Mass. Harvey Seifter, Art of Science Learning founder/director, is the project's director and principal investigator. Paige Simpson, the Partnership's interim executive director and Director of the Balboa Park Learning Institute, is project administrator.
Sudberry Properties' Civita Garners 5 Major Design Awards
Civita, the 230-acre master-planned village in Mission Valley developed by Sudberry Properties, won five major design awards at the San Diego Building Industry Association's Sept. 15 Icon Awards. Sudberry's Circa 37 Apartment Homes won the awards for Best Architectural Design for Multifamily Residences and Best Landscape Design for Multifamily Residences. Shea Homes' Origen in Civita won the award for Best Community – Attached.  Origen also won Best Interior Design of Multifamily Residences for a skyLoft plan and Best Sales/Leasing Office.  Design Line Interiors designed both the model and the sales office.
Carrier Heads Local Chapter of National Interior Design Group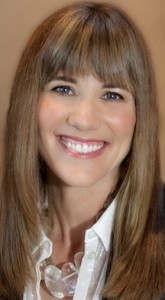 Robin Wilson Carrier has been elected president of the San Diego chapter of the American Society of Interior Designers for the 2012-13 term. Carrier, principal of Robin Wilson Interior Design of San Diego, is an award-winning interior designer who specializes in the design of custom residences, restaurants and clubhouses.  Before establishing her own firm in 1995, she worked at an architectural firm, model home and residential design firms and a hospitality design firm. Carrier has been honored with seven ASID Design Excellence Awards, including one Grand Award, which was created for her renovation of the historic Point Loma home she shares with her architect husband, Gordon Carrier.  She also won the People's Choice Award for Best Interior Design at the Tour d'Elegance, and the Best of Las Vegas Award for the Allegro at La Entrada Clubhouse.
Newest Littoral Combat Ship to Make San Diego Home

The U.S. Navy commissioned the nation's third Littoral Combat Ship — USS Fort Worth — in Galveston, Texas, on Saturday before it makes it way to its homeport in San Diego. Fort Worth, the second of the Freedom-variant in the LCS class, successfully passed acceptance trials in May and was delivered to the U.S. Navy in June, two months ahead of schedule. Lockheed Martin led the LCS team.
---
The Daily Business Report is produced by SD METRO. Contact: Manny Cruz (619) 287-1865. manny@sandiegometro.com.
---