Daily Business Report — Oct. 1, 2012
2 Visionary Physicists Speak
On Earth's Energy Future
Two visionary physicists — a Nobel Laureate and a climate change expert — will deliver latest scientific facts about Earth's energy future at an Oct. 7
Energy Forum at the Hilton San Diego Bayfront. It is being held in association with the International Atomic Energy Agency's Fusion Energy Conference at the hotel.
Nobel Prize-winning physicist Burton Richter is former director of the Stanford Linear Accelerator Center, researching particle physics, and the author of a book on climate change titled "Beyond Smoke and Mirrors." Richter has advised the U.S. government on high-energy physics and fusion.
Physicist Steven Cowley directs the United Kingdom's Culham Centre for Fusion Energy and is CEO of the UK Atomic Energy Authority. He's working on new experiments focused on making low-cost nearly limitless carbon-free energy on a commercial scale.
Sale of North County Times to
U-T San Diego Closed Today
The $11.95 million-dollar sale of the Escondido-based North County Times to the company that owns U-T San Diego closed today, KPBS reports. The deal between San Diego-based Manchester Lynch Integrated Media Holdings, which purchased U-T San Diego last year, and Davenport, Iowa-based Lee Enterprises, which bought the North County Times in 2002, was inked Sept. 11. Changes in staffing and facilities are planned. In an interview, Manchester told the U-T that the total number of layoffs will be less than 100 and be primarily at the North County Times, although some U-T San Diego employees also will lose their jobs. The sale also includes the North County Times sister publication in southwest Riverside County, The Californian. Manchester said the publication will likely continue operating as it has been.
U-T CEO Threatens to Use Paper
To Try to Disband Port District
U-T San Diego CEO John Lynch threatened to use the newspaper he manages to push to dissolve the Unified Port of San Diego, an email given to Voice of San Diego Thursday by port Commissioner Scott Peters reveals. The threat came as Lynch pressed Peters on his decision to vote for a long-term lease with Dole, which operates at the Tenth Avenue Marine Terminal. Lynch and U-T San Diego publisher Doug Manchester made moving the cargo operations and replacing them with a sports complex at Tenth Avenue the newspaper's No. 1 priority. If Peters and his colleagues went forward with the Dole lease, and did not make provisions to change it if the U-T's vision gained steam, Lynch said the port would face consequences.
Read more:
www.voiceofsandiego.org/economy/article_2b9b71c0-08e8-11e2-8351-0019bb2963f4.html
Ashford University Withdraws WASC Review Request
Bridgepoint Education's Ashford University announced on Friday that it has notified the Accrediting Commission for Senior Colleges and Universities of the Western Association of Schools and Colleges (WASC) of its intention to withdraw its request for review of WASC's recent action related to Ashford University's application for initial accreditation. Ashford University said it intends to focus its efforts on its reapplication for accreditation by WASC, with an anticipated filing date of Oct. 11. The reapplication process does not require the University to undertake a full self study. Ashford is regionally accredited by the Higher Learning Commission of the North Central Association of Schools and Colleges.
Scripps Health Names Corporate Vice President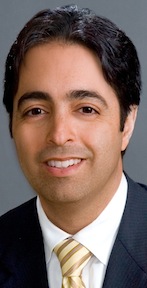 Dr. Anil Keswani will join Scripps Health as corporate vice president of ambulatory care and population health management on Oct. 8. In this role, Keswani will work to integrate and coordinate ambulatory and inpatient care, disease management activities, quality improvement and clinical practice guidelines. He previously was chief medical officer for Advocate Health Care's Dreyer Clinic. Before that, he practiced internal medicine at University Clnical Associates in Palm Beach, Fla.
Port of San Diego Appoints Port Attorney
The Port of San Diego announced the appointment of Thomas A. Russell as port attorney, reporting directly to the Board of Port Commissioners. He plans to assume the post no later than mid-December. Russell has been general counsel for the Port of Los Angeles since 2002. He is a member of the American Association of Port Authorities Law Review Committee and served as chair of the American Bar Association's Subcommittee on Maritime Financing. He earned his law degree from the USC Law School.
JCJ Architecture Names Linda Mitchell as Principal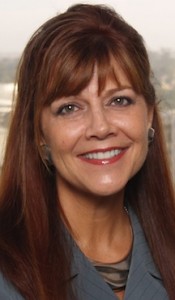 Linda J. Mitchell has joined JCJ Architecture as principal, overseeing business development activities in the western region and expanding the firm's activities in the health care market. Mitchell played a leading role in over 200 health care projects throughout her career, which began at Jain Malkin Inc. After spending 22 years at Jain Malkin, Mitchell served as principal at NTD Architecture, where she created and directed its interior design division across six offices. She also operated her own interior design firm for five years. She received a bachelor's degree in interior design from Iowa State University.
Sparling Appoints New Project Designer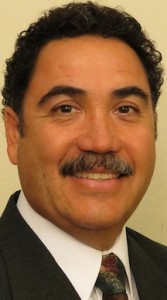 Gerardo (Gerry) Miramontes has been named project designer in electrical engineering for the Sparling company's San Diego office. Miramontes has 25 years of experience in electrical design for institutional and commercial facilities. Currently, he is working on projects for Sharp Chula Vista Medical Center Master Plan and San Diego Wild Animal Park.
---
The Daily Business Report is produced by SD METRO. Contact: Manny Cruz (619) 287-1865. manny@sandiegometro.com.
---