Daily Business Report — Oct. 15, 2012
San Diego Home Prices and Sales Increase
San Diego's average home price hit $350,000 in September. That's an increase of more than 11 percent from the average price during the same month last year, according to DataQuick. The firm found there are significantly fewer foreclosures on the market, and in affordable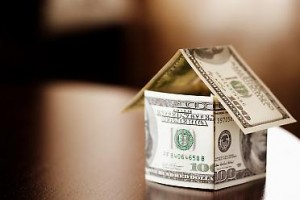 neighborhoods, fewer homes are for sale. "One of the reasons sales have dipped, particularly in the more affordable neighborhoods, is they just don't have the inventory. There just aren't enough listings right now," said Andrew LaPage of DataQuick. "Partly because so many people are upside dow, they owe more on their mortgages than their homes are worth. So they couldn't sell if they wanted to. They are just sort of stuck until prices rise." Home sales in the Southern California region fell in September, but not in San Diego. Just over 3,200 homes changed hands last month here, and that was up about a hundred from a year ago.
Housing Commission Purchases
Apartment Project for Seniors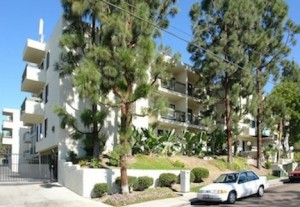 The San Diego Housing Commission has purchased the Park Crest senior apartment complex at 5330 Orange Ave. in San Diego for $6.4 million and plans to operate it as an affordable housing property for seniors. Built in 1985, the 34,754-square-foot, three-story complex has 71 one-bedroom, one-bath units, each 440 square feet in size. The seller was the Walz Family Trust. Colliers International represented both parties in the sale.
Southwestern College Signs Accord
To Support Cross-Border Trade
The Southwestern Community College District and a Baja California business council signed a strategic alliance memorandum on Friday during the innovation conference Tijuana. The memorandum was a pledge to work together to help small business owners interested in expanding across the border. A goal would be to jointly develop a web-based platform to aid small- and medium-sized businesses to establish supply chains in the San Diego/Tijuana region, officials from both organizations announced during the Tijuana Innovadora. "This is an embryo," said Southwestern College President Melinda Nish, explaining that much work needs to be done by all parties to bring the project to life. "What should an online supply chain look like? How would that support small businesses?"
The project will tap into the expertise at Southwestern College's Center for International Trade Development and the Mexican Business Council of Foreign Trade, Investment and Technology (known as Comce in Baja California) and their partners.
Trigild Lender Conference Opens Wednesday
Information relating to the distressed commercial real estate industry will be the focus of the 12th annual Trigild Lender Conference scheduled for Wednesday through Friday at the Downtown Omni San Diego Hotel. More than 75 panelists are on the agenda for the "Lighting the Future" conference. Featured speakers will be Robert Guest, business editor for The Economist, and Sam Chandan, president and chief economist for Chandan Economics. Judy Hoffman is conference founder and chief operating officer of Trigild. For information, visit www.trigildlenderconference.com.
World Trade Center Announces Business Awards
World Trade Center San Diego has selected CMF Global Inc. as 2012 Exporter of the Year and Solterra Lighting as Importer of the Year as part of its International Business Leadership Awards program.  Other award winners were D&K Engineering, Service Provider of the Year; and Bella Heule, vice president of the World Trade Centers Association, the Essence of World Trade award.
SAIC Receives Navy Contract to Study
Human Performance in Military Operations
Science Applications International Corp. has been awarded a contract by the Naval Health Research Center to provide research and development support services to itsWarfighter Performance department, which measures human performance in military operations. Work, to be performed primarily in San Diego, will include the study and development of new strategies for enhancing human performance. The contract has a potential full value of $24 million.
---
The Daily Business Report is produced by SD METRO. Contact: Manny Cruz (619) 287-1865. manny@sandiegometro.com.
---