Daily Business Report — Oct. 26, 2012
Gas Prices Continue Slow Decline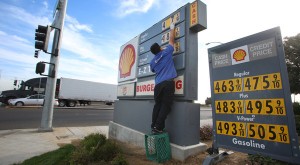 California's gas prices are on a slow decline after spiking to a record high earlier this month. California quickly became the state with the most expensive gas in the nation. According to the AAA Fuel Gauge Report Overview, the national average of $3.82 per gallon for the week of Oct. 8 was the highest on record for that calendar day and was skewed by the "historic spike in prices in California, where the state average has increased a record 50 cents in the last week to an all-time high of $4.67 per gallon." (San Diego News Room)
New Restaurant Planned for Little Italy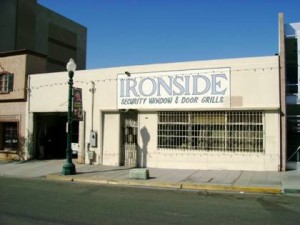 Another restaurant is being planned for Little Italy in Downtown San Diego. India St Investors LLC has purchased the Ironside Warehouse Building at 1654 India St. for $1.6 million and plans to renovate it into a retail building for a restaurant tenant. The Robert Robinson Family Trust was the seller. Victor Krebs and Rob Morgan of Colliers International handled the sale of the property.
San Diego Miramar College Opens Aviation Center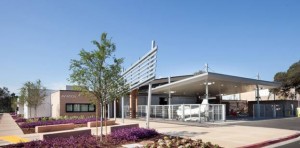 San Diego Miramar College will hold an Oct. 31 "grand re-opening" to celebrate the modernization and expansion of the historic Aviation Center on campus. The $10.8 million project included the retrofitting of existing classrooms and lab space in the existing building, built in 1971, and the addition of new classrooms for a total of 15,300 square feet. Funds came from the San Diego Community College District's $1.56 billion Propositions S and N construction bond program. The ceremony will be held at 10 a.m. in Building F-1.
Tribute to Mayor Jerry Sanders
A tribute to San Diego Mayor Jerry Sanders, who leaves office in December, will be held Nov. 17 at the new Central Library Downtown, one of major accomplishments of Sanders' administration. Proceeds from the 6 p.m. event will benefit the San Diego Public Library Foundation, Barrio Logan College Institute and the Balboa Park 2015 Centennial Fund. Food, live entertainment and local beer offerings will be available. Admission is $45. To purchase tickets, visit www.sanderscelebrationcommittee.com.
Tree Removal Signals Start of Waterfront Park Project
Construction crews at the County Administration Center began unearthing and moving huge palm trees this week, where they will be replanted as part of the new Waterfront Park project. Two huge Senegal Date Palm trees (45,000 pounds and 95,000 pounds) that date back to 1939 were the first trees to be moved. Under the new park plan, they will be replanted farther north in a "historic core" area on the building's west lawn. In the meantime, the trees will live in what look like oversized wooden planter boxes that were used to move them to the southwest side of the building. Project Manager Suzanne Evans said an arborist determined the trees would be OK living in the boxes for the next year until they can be permanently replanted. The first phase of the park project, which will include a new underground parking structure on the south side, is expected to be completed in September 2013. The second phase, which will include the surface improvements and the park on the north side, will be done in spring 2014.
Accelrys Acquires Aegis Analytical Corp. for $30 Million in Cash
Accelrys Inc. of San Diego, maker of management software, has acquired Aegis Analytical Corp. of Colorado for $30 million in cash. Accelrys retained key members of the Aegis management team, along with Aegis employees, as part of the transaction. Aegis makes software that analyzes manufacturing, quality and product development data.
Silvergate Bank Reports Third Quarter, Year-to-Date Income
La Jolla-based Silvergate Bank reported third quarter net income of $2.36 million and year-to-date net income of $4.85 million. The bank said that commercial real estate loans grew by 27 percent over the past 12 months and that it funded $577 million in single-family residential mortgage loans during the third qauarter. The bank's quarterly and nine-month earnings are the highest in its 24-year history and represent substantial increases over 2011, with third quarter net income up 220 percent over the same period last year and nine-month net income up 112 percent, the bank reported. It said its significant deposit growth is the result of its opening two new branch offices and relocating a third in the past 15 months.
*****
The Daily Business Report is produced by SD METRO.
Contact: Manny Cruz (619) 287-1865. manny@sandiegometro.com.