Daily Business Report — Oct. 29, 2012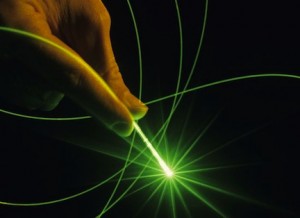 High Tech Jobs Give San Diego a Boost
A new report finds the nation's technology industry created 100,000 jobs in the first half of the year, San Diego gettingmore than its share of those new jobs, KPBS reports. The Tech America report found technology industry jobs jumped by 1.7 percent from January to June of this year. The report's authors predict that growth trend will continue. San Diego Association of Government's chief economist Marney Cox said San Diego got a disproportionately large share of the increase because high tech jobs are located in only a few geographic regions and San Diego is one of those regions. "Our job growth overall this year is outpacing what's going on at the national level, so far, according to the Employment Development Department data," said Cox. Cox said high tech jobs in San Diego are concentrated in the wireless, software and biotechnology areas.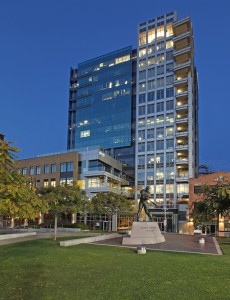 DiamondView Tower Sells for $121 Million
DiamondView Tower, the first Class A office building to be developed as part of a major league ballpark (Petco Park) in 2007, has been sold for $121 million to San Diego-based Cruzan|Monroe, a commercial real estate investor and developer, and a partner, Cigna Investments Inc. Sale of the 15-story, 305,255-square-foot building is one of the largest real estate transactions in San Diego this year. Wereldhave USA  was the seller. Located at 350 Tenth Ave., it sits just behind the right field fence of Petco Park, with views of the Padres home field from each floor. Major features include a penthouse hospitality skybox on the 15th floor and the Fit Athletic Club that has an outdoor pool and deck overlooking the ballfield. Tenants include Fox Sports San Diego, the Fashion Institute of Design and Merchandising, Red Door Interactive, Cox Media, Comerica Bank and CBRE San Diego. CBRE arranged the equity and the acquisition financing of $86 million for the partnership. It also represented the seller in the transaction.
Supervisors to Propose Partnership With Fairgrounds
County Supervisors Ron Roberts and Greg Cox are poised to ask staff to take up an offer by the state organization that operates the Del Mar Fairgrounds to explore potential partnerships that could lead to increased local oversight of the property. Roberts and Cox are scheduled to introduce their idea Wednesday and ask staff to report back in two months. Adam Day, who heads the state 22nd Agricultural Association board, told City News Service that the proposal comes about a month after he reached out to them via phone calls. In a letter available online, Roberts and Cox call the fairgrounds a regional asset on par with Balboa Park and Mission Bay Park, and said more local oversight could ensure the future of the property.
Northrop Grumman Names Senior Executive for San Diego
Northrop Grumman has named retired Navy Capt. Robert W. "Brick" Nelson as director and corporate lead executive for the company's San Diego business. Nelson will serve as the company's senior executive for the San Diego region. Nelson joined Northrop Grumman in 2005 as director of business development for the Integrated Systems sector's Western region. Before that, he served in the Navy for 30 years, holding several management positions, including Chief of Naval Operations (CNO). He was the deputy of Deep Blue, which was created in response to the 9/11 terrorist attacks to develop concepts and technologies for the warfighter in Operation Enduring Freedom and Operation Iraqi Freedom for the CNO.
San Diego Business Hall of Fame Set for Friday
Junior Achievement of San Diego and Imperial Counties will hold its annual San Diego Business Hall of Fame on Friday (Nov. 2) at Hotel Del Coronado from 6 to 9 p.m. p.m. The fundraiser will pay tribute to the past San Diego Business Hall of Fame laureate and the founding father of Junior Achievement San Diego, Walter Zable. It also will celebrate the accomplishments and contributions to the community of Joe Craver of Red Cross and Mary Walshok of UC San Diego. Place~Mate, a student-run company, will take the title of Young Entrepreneurs of the Year. Seats are $375. For more information, visit www.jasandiego.org.
San Diego City Library Hours to be Extended
Beginning next month, library hours in the city of San Diego will be expanded at all branch libraries as well as the Central Library Downtown. Starting Nov. 3, the Central Library will add Saturday hours from 9:30 a.m. to 2:30 p.m. On Nov. 4, Sunday hours will be from 1 p.m. to 5 p.m. to four branch libraries: Logan Heights, Mira Mesa, Rancho Bernardo and Valencia Park/Malcolm X. Earlier this year, five hours were added to all 35 of the city's branch libraries. More hours will be added at the end of the year, keeping all branches open for a full day on Monday, Mayor Jerry Sanders said.
Schubach Aviation Names Chief Pilot
Jim Panknin, a 27-year veteran of the aviation field, has been appointed chief pilot for Schubach Aviation. Panknin is charged with overseeing pilot training, safety, personnel management and regulations compliance for the company. He is also serving as a captain on the Citation II business jet. Previously, Panknin was president of Executive Flight Support Inc. in Santee for three years. During this time, he served as director of operations for Conquest Charter. He also served as director of operations for Air2Air Corp. Panknin also was chief pilot for Jimsair Aviation in San Diego. He spent 20 years as a U.S. Marine Corp pilot.
La Jolla Cupcake Maker at Center of Prop. 37 Battle
By Clare Leschin-Hoar | Voice of San Diego
The owner of a La Jolla cupcake shop that caters to summer tourists might seem an unlikely hero in the effort to pass Proposition 37, a state measure on the November ballot that would require labeling of foods that contain genetically modified ingredients.
After all, Michelle Ciccarelli Lerach is a frosting pusher, albeit an organic frosting pusher. But she's also a philanthropist and sustainable food activist who has donated time and money ($25,000) to Prop. 37, which includes trying to combat what she says are razzle-dazzle, confuse-the-consumer messages from the opposing side.
"It's like a scene out of (the musical) 'Chicago,'" she said. "The No on 37 campaign throws up a lot of smoke screens, trying to confuse consumers. To me it's unthinkable that we don't have the fundamental right to know what's in the food we buy. And the reason we don't have it is that corporations have control over our food supply."
Prop. 37 would require labeling on the front or back of packaged foods that says, "May be Partially Produced with Genetic Engineering." In the case of a whole food — for example, genetically modified sweet corn — a sign on the retail shelf or bin would say, "Genetically Engineered."
Another provision addresses the term "natural." If passed, products that contain ingredients that have been genetically modified will no longer be able to use terms like "natural" or "naturally grown" in their marketing or labeling. Exemptions to the measure include items like meat, alcohol, dairy, eggs or food prepared in restaurants. Organic food is also exempt because federal standards set by the U.S. Department of Agriculture National Organic Program do not allow genetically modified crops to carry the organic label. Food companies would have until July 2014 to comply with the new labeling requirements.
Who Opposes Prop. 37?
The No on 37 campaign, it turns out, is a formidable adversary. It has surpassed $34 million in funding, raking in donations from large corporations that would be directly impacted by the proposition. Those donations have helped fund TV and radio ads to boost their effort.
Corporations that have made significant donations to the No on 37 campaign include Monsanto ($7.1 million), DuPont ($4.9 million), Dow AgroSciences ($2 million) and Bayer CropScience ($2 million). They make which make genetically modified seeds for commodity crops like corn, soybean, canola and sugar beets; as well as herbicides like glyphosate, used in conjunction with those crops.
To read the full story, visit www.voiceofsandiego.org.
____________________________________________________________________________________
The Daily Business Report is produced by SD METRO. Contact: Manny Cruz (619) 287-1865. manny@sandiegometro.com.
____________________________________________________________________________________