Daily Business Report — Oct. 31, 2012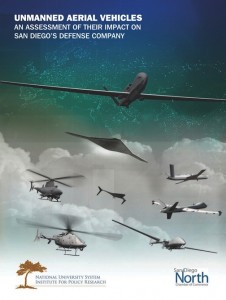 UAV Production a Boon to San Diego Economy
Unmanned aerial vehicle production neared $1.3 billion in San Diego during 2011 and has grown significantly over the past five years, nearly doubling since 2008, according to an analysis commissioned by the San Diego North Chamber of Commerce. The analysis of Department of Defense (DoD) contract spending was performed by the National University System Institute for Policy Research. The San Diego North Chamber ordered the analysis because UAV jobs are concentrated in North County. The analysis said the growth parallels the increasing role played by UAVs in the military and the leadership position San Diego companies occupy in the UAV industry.
UAV contracting activities in 2011 supported 7,135 direct and indirect jobs throughout San Diego County,  the analysis said. The jobs are concentrated in the North County area of San Diego, with 86 percent of the economic impact of UAVs concentrated in the area north of State Route 56 and south of Orange and Riverside County borders. UAV production comprises more than 12 percent of all DoD contracting activities in San Diego County. In fact, although DoD contracting in San Diego has started to soften the past three years, UAV activity has continued to expand.
Production of UAVs is forecast to double by the end of the decade. Several forecasting firms have predicted the global demand for UAVs will reach $12 billion by 2019, even in the face of significant reductions in U.S. military spending. "Given the leadership of Northrop Grumman and General Atomics Aviation in UAV technology, there is every reason to believe San Diego is positioned to benefit from this trend," the analysis said.
San Diego County Economy Grows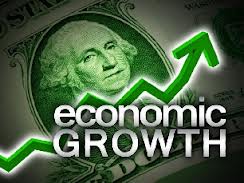 The USD Burnham-Moores Center for Real Estate's Index of Leading Economic Indicators for San Diego County rose 0.6 percent in September.  All six components in the Index were up, with the strongest gains in building permits and the outlook for the national economy. Local stock prices were up moderately, while the other three components (initial claims for unemployment insurance, consumer confidence, and help wanted advertising) were only slightly positive. September's gain reversed a decline in August, which was the first drop in 10 months. The solid gain in the USD Index combined with the fact that all six components were positive alleviates some of the concerns generated by last month's report.  The local economy continues to be sound, particularly in terms of employment when compared to 2011.
University Heights Building Sold for $357,500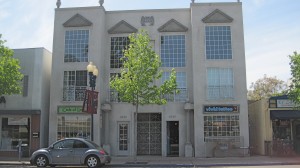 Eric & Leslie Scavone have purchased a 1,060-square-foot retail condo for $357,500 or $337 per square foot. The building, which is located at 4640 Park Blvd. in University Heights, closed escrow on Oct. 23. The property, which will be used as a hair salon, included $120,000 worth of improvements and two underground parking spaces. The buyers were represented by Richelle Szczygiel of Silvercrest Realty Group. Moby P. Torres, the seller, was represented by Katie Herrick of NAI San Diego.
USD's Women in Real Estate Conference to be Staged Nov. 5
The University of San Diego's Burnham-Moores Center for Real Estate will host its second annual Women  in Real Estate Conference on Monday, Nov. 5, on the university campus. Networking from 7 to 8 a.m. Program from 8 to 10 a.m. Keynote speaker will be Leanne Lachman, president of Lachman Associates in New York and an executive-in-residence at Columbia Business School. Also speaking will be Lydia Jacobs-Horton, director of global facilities and real estate at Procter & Gamble Global Business Services in Cincinnati. Gail Goldberg, executive director of the Urban Land Institute-Los Angeles and former planning director for the city of San Diego, is moderator. To register, visit www.sandiego.edu/bmcevent. More information is available from Diane Gustafson at (619) 260-2379.
San Diego ARCS Foundation Awards $232,500 in Fellowships
The San Diego chapter of ARCS Foundation Inc. awarded $232,500 in fellowships to support 31 graduate students at UC San Diego, for the 2012-13 academic year. The ARCS Foundation, a national volunteer women's organization, provides awards to top students studying science, medicine and engineering. The local chapter has donated $3.8 million to support UC San Diego students since the chapter's inception in 1985. ARCS Foundation's gift also counts towards UC San Diego's $50 million student support campaign, Invent the Future.
Chula Vista Office Building Sells for $11.85 Million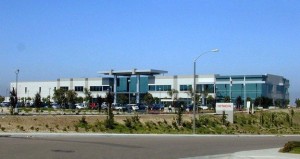 An 87,000-square-foot office building at 900 Hitachi Way in Chula Vista has been purchased for $11.85 million by the CHG Foundation, a California nonprofit. CHG will occupy 67,000 square feet of the two-story building for its operations. . The remaining 20,000 square feet will be occupied by Hitachi America Ltd., a supplier of household electronics, on a lease which was completed as part of the sale. Voit Real Estate Services' San Diego office represented the buyer. The seller, Chula Vista Investment Group LLC, was represented by Cushman & Wakefield.
Public Hearing Dec. 4 on Plan to Eliminate
Contribution Limit in County Elections
The San Diego County Board of Supervisors scheduled a Dec. 4 public hearing Tuesday on a plan to do away with a $1,000 limit on the amount of money political parties are allowed to contribute to candidates in county elections. The proposal to amend the county's campaign finance laws would end the restriction on party contributions and increase the $500 donation limit for individuals, in step with the area's inflation rate. The individual donation level would be adjusted for inflation by the Registrar of Voters in $50 increments, tied to changes in the consumer price index for San Diego County. (City News Service)
The Daily Business Report is produced by SD METRO. Contact: Manny Cruz (619) 287-1865. manny@sandiegometro.com.