Daily Business Report — Oct. 4, 2012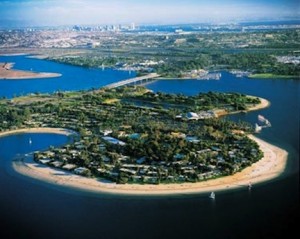 Counter-Terrorism Summit to Take Over
Paradise Point Resort for Military Training
The entire 44-acre Paradise Point Resort on Mission Bay will be turned into a tactical battle lab Oct. 29-Nov. 2 for a counter-terrorism summit to provide training for military personnel by simulating a variety of battle scenarios, including the rescue of a downed pilot and a lethal skirmish between armed zombies and a security detail. Yes, armed zombies, the summit's tongue-in-cheek nod to Halloween on Oct. 31. As the backdrop for daily training scenarios, this parking lot-sized movie set will feature state-of-the-art structures, pyrotechnic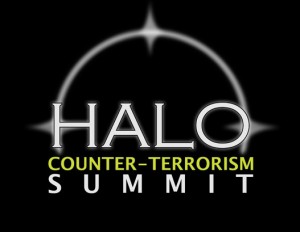 battlefield effects, medical special effects, vehicles and blank-firing weapons. The summit will be produced by the HALO Corp., a private security firm, and Strategic Operations, a trainer of military personnel. Conference attendees will be able to observe three different themed scenarios that will run twice daily (during daylight and at night): Downed Pilot Rescue Scenario Oct. 30; Zombie Apocalypse Scenario Oct. 31; and Medical Civil Action Program Scenario on Nov. 1. For information or to register, call (619) 881-9125, Ext. 3, or visit thehalosummitcom.
Optimistic Office Leasing Market
Predictions Losing Their Luster

The office leasing market in San Diego saw another quarter stuck in the doldrums despite a recent uptick in the labor market, according to Jones Lang LaSalle's third quarter market report. A significant contraction in the professional and business services employment sector may be partially to blame, as over 3,000 jobs were shed in August alone. Add to this the recent news of 450 more jobs being cut by Bridgepoint Education, and the optimistic 2012 predictions are beginning to lose their luster heading into the fourth quarter.
Tenants in the market
• The city of San Diego is out in the market with multiple requirements totaling 500,000 square feet, which start to roll next year.
• Websense is in the market for 150,000 square feet.
• Genoptix is out in the market for 150,000 square feet and will likely stay in Carlsbad.
• Qualcomm still has a few active requirements totaling over 100,000 square feet with the potential to take down much more in the future.
• Union Bank is in the market for 85,000 square feet.
• Longtime Downtown tech tenant ESET is out in the market for 80,000 square feet.
Visit South Park's Walkabout on Saturday
How do local merchants market their neighborhood as a shopping and dining destination, without any marketing muscle assistance from big box stores, mall developers or chains? It's not a simple task, but the businesses of South Park have done it by inviting the public to their quarterly Walkabouts, where shops stay open late and there is live musical entertainment on the street corners. See the latest version of the South Park Walkabouts — dubbed "ArtOberfest" — this Saturday, Oct. 6, from 6 to 10 p.m. The businesses are lined along the 30th Street/Fern Street corridor between Kalmia Street and Beech Street. There's a free guided walking tour by Urban Safaris at 6:30 p.m., and an Old Town Trolley circulates throughout the evening (free). More information is on the neighborhood's website, www.southparkscene.com.
Mayoral Candidates Debate
Convention Center Financing
Rep. Bob Filner (D-San Diego), slammed the City Council's approval of a financing plan to expand the Convention Center during a mayoral debate Wednesday with Councilman Carl DeMaio, a major supporter of the project. In the forum co-sponsored by the San Diego County Taxpayers Association and San Diego Police Officers Association, Filner said the council's action this week raises $1 billion for private interests. The plan calls for hotels to raise room taxes to fund a major portion of the project's debt service on a construction bond. "The public was denied a vote on how to spend the tax increase, and none of the billion dollars will be used for improving city services such as public safety," Filner said. DeMaio said the expansion is important to San Diego's economy because it will create jobs and increase revenue to municipal coffers — and that the city's independent budget analyst signed off on financing. (City News Service)
J. Craig Venter Institute Names President
and Chief Operating Officer of Facility
The J. Craig Venter Institute has named Karen Nelson as president and Robert Friedman as chief operating officer. Nelson, who has been with the Institute since 1996, was previously the director of the Rockville, Md. office and leader of the Human Genomic Medicine Group. She will remain based in Rockville. Friedman, who joined the institute in 2003, was director of the San Diego facility and head of the policy group. He will remain based in San Diego. Each will report to to J. Craig Venter, founder, chief executive officer and chairman of the board of trustees.
Qualcomm Foundation Awards Scripps Health
$3.75 Million for Translational Science Institute
Scripps Health has been awarded a $3.75 million grant from the Qualcomm Foundation to be used for the Scripps Translational Science Institute. The institute was established in collaboration with other parties to support the development of breakthrough digital technologies designed to revolutionize the practice of medicine. The funding will advance clinical trials of systems to combat Type 1 diabetes, certain types of cancer and the prediction of heart attacks.
La Costa Resort Appoints Director of Catering
Ed Christensen has been appointed director of catering of La Costa Resort and Spa, which recently unveiled a $50 million property-wide renovation. Christensen takes the reins of La Costa's event, meetings and wedding catering services. He has more than 30 years of managerial experience and expertise as a Certified Meeting Professional. Christensen previously was the director of catering and event services at La Quinta Resort & Club. Before that, he was director of catering and convention services at The Westin Kierland Resort & Spa in Scottsdale, Ariz.
=================================================================================================
The Daily Business Report is produced by SD METRO. Contact: Manny Cruz (619) 287-1865. manny@sandiegometro.com.
==================================================================================================