Daily Business Report — Oct. 8, 2012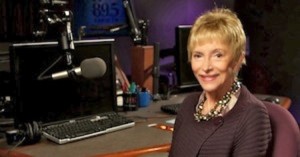 In Memoriam
Gloria Penner left an indelible mark in local journalism
Legendary journalist and longtime KPBS personality Gloria Penner died Saturday after a two-year battle with cancer. She was 81. Penner, KPBS' senior political correspondent, held many different positions during her 43 year career at the public media organization. She was best known as a tough journalist unafraid of tackling and helping the audience make sense of the difficult issues – namely politics and elections. Her passion for news and important local issues was evident when she was hosting on TV and radio. She could be heard hosting the Roundtable on KPBS Midday Edition through July 2012.

 "KPBS would not be the same today if it wasn't for the contributions of Gloria Penner," said Tom Karlo, KPBS general manager. "Gloria was among the first staff during the formative years of KPBS. She has been an integral part of KPBS' growth and change through the decades. We will miss her dearly." Penner was one of the most celebrated and honored journalists at KPBS.  She earned seven Emmys, five Golden Mikes, two Gracies, the Harold Keen Award from the San Diego Press Club, the John Swett Award from the California Teachers Association, and the Living Legacy Award from Women's International Center. She also received numerous awards from the Society of Professional Journalists and the San Diego Bar Association. Penner is survived by her husband Bill Snyder of La Jolla; two sons, Brad Penner of San Diego and Steve Penner of Tucson, Ariz. She has two grandchildren, Elijah and Alexandra. A public celebration of Gloria's life and achievements will be held at a later date.
CONNECT: San Diego Economy
Forecast to Increase 2.2 Percent
CONNECT's latest first quarter 2012 Innovation Report shows San Diego's overall economy is forecast to increase 2.2 percent this year, the strongest increase in six years, according to the National University System Institute for Policy Research. The outlook, however, is for still sluggish growth characterizing the region's continuing struggle to recover from the nation's deep recession that purportedly ended in 2009. San Diego added 36,000 jobs in 2010 and 2011. Another 21,000 are forecast to be added in 2012, reaching just over half-way to full recovery in job numbers.
In first quarter 2012, 58 new tech companies were established in San Diego, compared to 75 in the previous quarter, a 29 percent decrease. This quarter's number represented the lowest number of new companies since the first quarter of 2010 when 35 new companies were created in the region. From 2010 to 2011, on average, 74 new San Diego innovation companies were created per quarter. The new ventures in San Diego created 171 new jobs, a decrease from the 296 average jobs created per quarter in 2011.
Lynn Reaser Named Chief Economist
to State Controller John Chiang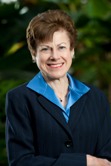 Lynn Reaser has been named  chief economist to State Controller John Chiang. She will continue to hold the same post at Point Loma Nazarene University's Fermanian Business and Economic Institute, which won a $96,000 year-long contract to provide economic forecasting to Chiang's office. Chiang will be the keynote speaker at Fermanian's annual economic outlook forum on  Nov. 15 from 7 to 9:30 a.m. at the Liberty Station Conference Center in Point Loma. Admission prices range from $25 to $85.
For more information, visit www.pointloma.edu.
CareFusion to Acquire Brazilian Company
CareFusion Corp. of San Diego, a medical technology company, announced an agreement to acquire Intermed Equipamento Medico Hospitalar Ltda, a privately held respiratory technologies company based in Sao Paulo, Brazil. Financial terms were not disclosed. Intermed designs, manufactures and markets a variety of ventilators and respiratory care devices for infant, pediatric and adult patients that are used in hospitals in Brazil and across Latin America. The acquisition is expected to contribute about $25 million annually, the company said.
SAIC Awarded $56 Million Naval Contract
Science Applications International Corp. has been awarded a contract by the U.S. Navy Space and Naval Warfare Systems Center Pacific to provide engineering support services. Work will be performed primarily in San Diego. The contract has a value of $56 million if all options are exercised.
Salk Institute Scientist Recruited by NeuroGeneration
Mohamedi Kagalwala, a senior research neuroscientist from The Salk Institute, has been recruited to head NeuroGeneration's new laboratories in La Jolla. Kagalwala, an expert on neural stem cells, will become director of the new Division of Biotherapeutics and Drug Discovery. The new division will complement the neural stem cell therapy studies for Parkinson's disease led by Michel Levesque, NeuroGeneration's scientific founder.
Crowning Glory For New Central Library Complete
The Downtown Central Library project is 85 percent complete and could be finished by next summer, KPBS reports. You won't have to drive to the library because it's just a few steps away from the MTS trolley. And for those who do drive, there will be two levels of underground parking. "The dome by far was one of the most critical pieces," said Carmen Vann, the project supervisor for Turner Construction Co. That's the same company that did the first San Diego Convention Center expansion. Vann is also one of the many women working on this project. "I'm hoping that it becomes more usual, obviously we're in a fairly male-dominated industry, but you're seeing lots of women and just a whole diverse population," she said. Vann has been in the construction business for about 14 years and is excited about finishing the most prominent feature of the new library: the dome.
"A lot of people were excited to see the dome at the start and once it got completed. Now people can see it (when they are) crossing the Coronado Bridge and Interstate 805," Vann said.
At nine stories tall, the library will include an outdoor plaza and café, along with a teen center and a specially-designed library section for children. Vann said the 350-seat auditorium is still under construction and the 400-student charter school should be ready next summer. "This dome shines and we're very excited about the impact it has not only on Downtown San Diego, but across the region as a whole," she said. Turner Construction expects to complete its work by March 2013. Then all the books must be moved from the old library to the new one.
Leadership/Motivational Training Focus of Talk
Tom Magness, retired colonel from the Army Corps of Engineers, will speak on leadership and motivational training at the Oct. 17 meeting of the Society for Marketing Professional Services. It will be held from 8 a.m. to noon in the Balboa Park Club in Balboa Park. Magness, who retired from the Army Corps of Engineers in 2010, is a nationally recognized expert on leadership and motivational training. He teaches at West Point, the U.S. Army Military Academy and is a coach/consultant at its National Training Center. For registration, go to the website www.smpssd.org.
---
The Daily Business Report is produced by SD METRO. Contact: Manny Cruz (619) 287-1865. manny@sandiegometro.com.
---