Daily Business Report — Oct. 9, 2012
Nonpartisan Website Launched to Give Voters
Extensive Review of Statewide Propositions
The nonpartisan nonprofit organization Next 10 has relaunched California Choices, a website that examines the 11 statewide propositions on the Nov. 6 general election ballot, dissecting all the available information into a one-stop-shop format. (View the website at www.californiachoices.org.) "It is easy to become discouraged when trying to use newspapers, the Internet, television and other resources to research nearly a dozen different ballot initiatives," said F. Noel Perry, founder of Next 10. "We put all the information in one place so that voters can access nonpartisan polling data, in-depth background information, and a wealth of resources through a single porthole. Next 10 presents California Choices in partnership with the Institute of Governmental Studies at UC Berkeley and the Department of Political Science at UC San Diego. The most popular section of the site continues to be the "Endorsements" table, which shows endorsements made by 25 groups of all political stripes for the 11 different ballot measures. The interactive site also allows users to save their votes using the new "My Votes" feature. Voters can then access their voting preferences at any time from another device, including from a smart phone at the polling place. Users can also share their votes with family and friends via email or Facebook.
H.G. Fenton Co. Purchases Four
National City Industrial Properties
H.G. Fenton Co. has enlarged its commercial real estate portfolio with the acquisition of four National City industrial projects totaling 610,000 square feet. The acquisitions are: Southland Industrial Park on W. 35th St. totaling 218,733 square feet; Southport Industrial Park, a 297,533-square-foot, 12-building light warehouse and industrial project located adjacent to Interstate 5 at Mile of Cars Way; Southport Commercial Park, a seven-building, 59,995-square-foot business park that includes industrial, office, commercial and food uses; and Southport Office Park, a 33,984-square-foot, eight-building office project located on Hoover Avenue and Mile of Cars Way. The properties were acquired from Collins Development Corp. at an undisclosed amount.
Voit: Office and Industrial Markets Show Ongoing Recovery
San Diego's office and industrial markets demonstrated ongoing recovery in the third quarter of 2012, according to a Third Quarter Market Report from Voit Real Estate Services. Office lease rates increased, rising from their bottom during Q3, while the industrial market posted its 10th consecutive quarter of positive net absorption. The San Diego office market posted 442,444 square feet of positive net absorption in the third quarter — the largest volume of positive absorption seen in five years, according to Chris Wood, managing director of Voit's San Diego office.  In addition, lease rates increased nominally for the second consecutive quarter in the third quarter of 2012.  The average asking full-service gross lease rate per square foot per month in San Diego County ended the quarter at $2.13.
San Diego Foundation Awards
$650,888 to 20 Nonprofit Groups
The San Diego Foundation has approved a total of  $650,888 in grants to 20 environmental nonprofit organizations in the San Diego region. The individual grants range in size from $9,600 to the San Diego Audubon Society for its OutdoorExplore education program to $45,000 to Move San Diego to improve mobility. A few of the other grantees include Anza-Borrego Foundation, Groundwork San Diego – Chollas Creek, Outdoor Outreach, The Escondido Creek Conservancy The San Diego River Park Foundation, and WalkSanDiego.
Cliff Carnes Promoted to President of Johnson Capital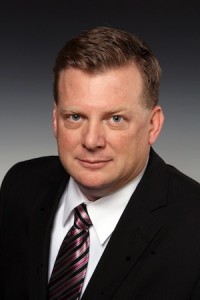 Cliff Carnes, longtime chief operating officer of Johnson Capital, a real estate capital advisory firm, has been promoted to president. Guy Johnson, the founder who held that position, will continue as chief executive officer. Carnes will continue to have operational and over-site responsibilities of the firm while exploring ways to grow the company by opening new offices and locating new business and financing opportunities. Carnes joined the firm in 2007 as senior vice president of operations and became chief operating officer in 2008. Earlier in his career, he held positions in corporate finance and operations in Washington, D.C., New York City and Southern California.
Junior Achievement Hires Four Education Managers
Junior Achievement of San Diego and Imperial Counties has hired four education managers to run the organization's in-class programs in South Bay, East County and North County. The new education manager in East County is Kristin Stephens, a former director at Navy-Marine Corps Relief Society in Okinawa, Japan. Valerie Hash, an education manager in South Bay, has a background as a private tutor, editor and freelance writer. Debbie Carpenter, an education manager in North County inland area, has experience from University of Phoenix as an education program manager. Kathleen Siemion, an education manager in North County coastal area, has a professional experience as a CityStuff program coordinator at the city of Carlsbad.
---
The Daily Business Report is produced by SD METRO. Contact: Manny Cruz (619) 287-1865. manny@sandiegometro.com.
---