Daily Business Report — Nov. 12, 2012
Start-Ups Arynga, FatSkunk and Breadcrumbs to
Share $550,000 in Seed Money from Qualcomm Labs
Qualcomm Labs, the incubator subsidy of Qualcomm Technologies Inc., has selected three San Diego companies to share $550,000 in seed money to advance their businesses. The companies —Arynga, FatSkunk and Breadcrumbs — are the first to be funded as part of the QualcommLabs@EvoNexus initiative.
• Arynga (arynga.com)  will receive $250,000 in funding. The company manufactures software for the consumer electronics, energy, hospitality, transportation and travel industries.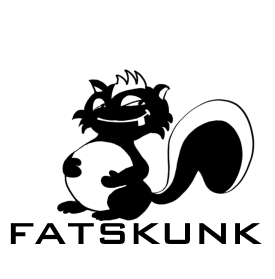 • FatSkunk (fatskunk.com) is to receive $250,000 in seed money. The company makes malware-detecting sofware for mobile devices.
• Breadcrumbs (breadcrumbs.us) is to receive $50.000. The company makes a mobile app for Android and iOS that provides an automatic timeline of a user's day.
Besides getting the money, Arynga, FatSkunk and Breadcrumbs will receive free accommocation in EvoNexus' Downtown San Diego or La Jolla office locations to work on developing their products and technologies into viable businesses. Their residency can be up to two years.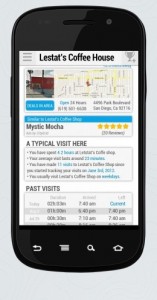 "Qualcomm Labs' roots in technology innovation combined with our continuous commitment to move the wireless industry forward, puts us in a unique position to support entrepreneurs to transform their ideas into businesses," said Liz Gasser, vice president of Qualcomm Labs. "Twenty seven years ago, Qualcomm itself was a startup. We're looking forward to seeing how these innovations will positively impact San Diego and the world via our Qualcomm Labs subsidiary." (Left: Breadcrumbs product)
Bob Filner's New Opponent: The Clock
Mayor-elect Bob Filner will take office Dec. 3, a day before the county registrar of voters is even required to certify votes to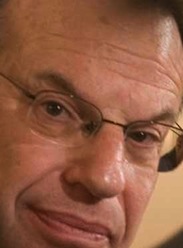 elect him. He'll lead more than 10,000 staffers and oversee a $2.75 billion budget but has less than a month to prepare — a turnaround much swifter than other cities with similar government structures. Other major cities with the strong-mayor form of government, including New York and Chicago, give their leaders more time to ease in. Newly elected leaders in Fresno, Los Angeles and Oakland each get at least two months to hire new employees and set their agenda.
Filner's dash to assemble an administration is mandated by the city charter, which has long required an early December inauguration for its mayors. But Filner will be the first to experience such a whirlwind easing-in period because of the switch to the strong-mayor system approved in 2005.
Then, current Mayor Jerry Sanders spent one month as a traditional mayor before transitioning into the more powerful role in January 2006. So Filner will get the first taste of something that former city officials and consultants acknowledge was never considered: a rapid changing of the guard. "We never, ever, ever gave serious thought to this issue," said Steve Erie, a UC San Diego professor who was one of the chief architects of the strong mayor system. Sanders' team also prepared well in advance for a transition. His staffers started working on his transition before he was even elected. Ronne Froman, a retired Navy rear admiral and Sanders confidant, led the team.
Sanders knew it would take more than 30 days to prepare so his team started six months before the election, she said. "If we lost, all that work would have been put in the dumper but it was all work that had to be done," Froman said. "We knew that we had to be ready when we stepped into office."
(Lisa Halverstadt | Voice of San Diego. Read the full story at www.voiceofsandiego.org.)
Spirit Airlines Starts Daily Service
to Portland, Ore. and Cabo San Lucas
Spirit Airlines has started daily nonstop service from San Diego to two new markets: Portland, Ore. and Los Cabos, Mexico. "The decision to open a new route to Cabo San Lucas by Spirit Airlines reaffirms the importance of Mexico as a preferred travel destination for U.S. visitors and also contributes significantly to strengthening our numerous economic and cultural ties with San Diego," said Consul General of Mexico in San Diego, Remedios Gómez Arnau.
Program Assists Veterans Obtain VA Pension Benefits
Robert Dhillon and Kate Seelye, founders of Dhillon Family Financial Solutions, launched Veteran's Friend to help veterans and their surviving spouses qualify and acquire VA pension benefits to offset the cost of homecare, skilled nursing, assisted living and memory care communities.  Veteran's Friend assists World War II, Korean Conflict and Vietnam War veterans and their spouses to collect their lifetime tax-free VA pension, up to $24,000 a year, to pay for long-term health care. To qualify for the VA Improved Pension, a veteran must have served in a branch of the military. Other criteria to qualify include: a minimum of 90 days active duty, served one day during a period of war, an honorable military discharge and a need for aid and attendance. For additional information, call (760) 434-8831 or visit www.veteransfriend.com.
Mark Ankcorn Joins CaseyGerry Law Firm
Mark Ankcorn has joined the plaintiff's law firm of CaseyGerry as an attorney of counsel, representing clients on litigation matters, including national class actions against larg banks. Prior to joining CaseyGerry, Ankcorn was in private practice in San Diego, handling national consumer class actions. He was also an associate with boutique litigation firms in Century City and Orlando, Fla.
Sullivan Hill Law Firm Adds Associate
The law firm of Sullivan Hill Lewin Rez & Engel announced the addition of Michael Zarconi as a new associate in its San Diego office. Zarconi joins Sullivan Hill as a member of its trust and estate group. His practice areas include trust and estate litigation, contested conservatorships, probate administrations and general civil litigation. Zarconi previously was a law clerk for Sullivan Hill during the summer of 2011. He received his J.D. from the University of San Diego School of Law. He holds a bachelor's degree from the University of Colorado at Boulder.
Nominations Open for Most Admired Companies
SD METRO is soliciting nominations for 2012's Most Admired Companies in San Diego County. Send us your nomination of a company you believe demonstrates the highest level of honesty, integrity, business practices and service to its industry and community. Nominations may be emailed to Rebeca Page at rebecapage@sandiegometro.com. The deadline is Nov. 19. Our Most Admired Companies report will be published in December.
---
The Daily Business Report is produced by SD METRO. Contact: Manny Cruz (619) 287-1865. manny@sandiegometro.com.
---