Daily Business Report — Nov. 14, 2012
Retired Marine Corps General from Fallbrook Appointed
Head of  California Department of Parks and Recreation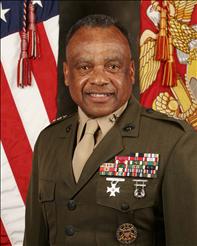 Major Gen. Anthony L. Jackson of Fallbrook, recently retired from the Marine Corps after 36 years of service, has been appointed director of the California Department of Parks and Recreation by Gov. Brown. Before his retirement, Jackson was commanding general of Marine Corps installations across the Southwest, a region encompassing 13,000 employees and more than 60,000 Marines and sailors. Jackson was Marine Corps representative and co-chair of the Western Regional Council, which coordinates renewable energy development in the Department of Defense and state and local governments. Jackson's appointment must be confirmed by the state Senate. The position pays $150,112 a year. He is registered decline-to-state.
Water and Energy Efficiency Programs
Focus of Small Business Workshop
Small-business professionals can learn how to benefit from water and energy efficiency programs offered by the San Diego County Water Authority and San Diego Gas & Electric at a Nov. 19 workshop from 8 a.m. to noon at SDG&E's Energy Innovation Center, 4760 Clairemont Mesa Blvd., San Diego.Water Authority and SDG&E representatives will explain rebates, incentives, upgrades and technologies for energy and water savings available to businesses. Small-business owners and managers can learn about contracting opportunities, how to do business with both organizations and the advantages of small-business initiatives, including SCOOP — the Water Authority's Small Contractor Outreach and Opportunities Program  —and SDG&E's Diverse Business Enterprise program.
Construction of First MLP Ship Nears Completion Here
Construction of the USNS Montford Point, the first Mobile Landing Platform (MLP) ship to be built for the Navy, is 91 percent complete, according to General Dynamics NASSCO.The ship is scheduled to be christened in March 2013 and delivered to the Navy in May 2013. Fabrication of the second MLP, the USNS John Glenn, began in April 2012. The MLP is a new class and type of auxiliary support ship. They will serve as transfer stations or floating piers at sea, improving the military's ability to deliver equipment and cargo from ship to shore when land bases do not exist.
Horton Plaza Expansion Plan Moves Forward
The San Diego City Council has approved the advertising of bids for the $14.3 million expansion of Horton Plaza Downtown. Civic San Diego, the agency succeeding the Centre City Development Corp., initiated the plan, which is to include the razing of the old Robinson's department store building.
Compost Bin Discount Vouchers Now Available
The city of San Diego's Environmental Services Department announced a new program that is providing residents with discount vouchers for backyard composting bins. The year-round program provides city residents with a discount on one of three styles of compost bins. Residents can save $30, $40, or $50, depending on the bin they select, according to Councilman Todd Gloria. Applications can be picked up at a Dixieline ProBuild locations in the city limits or can be downloaded at www.recyclingworks.com.
Jacobs Center Hires President and CEO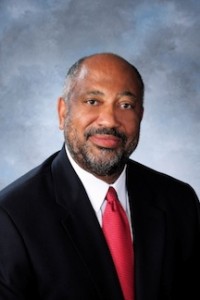 The Jacobs Center for Neighborhood Innovation and Jacobs Family Foundation announced the appointment of Reginald Jones as president and chief executive officer. Jones will assume the position on Dec. 3, replacing Roque Barros, who served as interim president. Barros will return to his post leading resident engagement programs. Jones was previously president of Chicago-based Steans Family Foundation, a philanthropy committed to North Lawndale, a community on Chicago's west side.  He has served on the board of the Council on Foundations and Grassroots Grantmakers.
General Manager Hired for Hotel La Jolla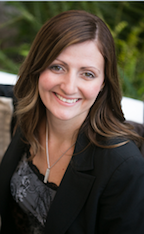 Shannon Foster, an 11-year veteran of the hospitality industry, has been named general manager of the recently reopened Hotel La Jolla by Kimpton Hotels & Restaurants. She oversees 80 employees at the 110-room hotel. Foster's management experience includes properties across the country such as Fairmont Hotel Chicago and Denver's Oxford Hotel. She spent five years managing operations at Kimpton's Hotel Monaco Chicago and Hotel Monaco Salt Lake City.
Debra Reed Elected Chairman of Sempra Energy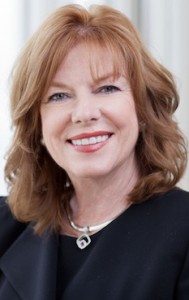 Sempra Energy CEO Debra Reed has been elected chairman of the company, succeeding Donald Felsinger, who is retiring after 40 years with the company. Reed was named CEO in June of last year. Reed, 56, has worked for the Sempra Energy companies for 34 years. Prior to her appointment as CEO, she was executive vice president of Sempra Energy. From 2006 to 2010, she served as president and CEO of Sempra Energy's two largest subsidiaries, San Diego Gas & Electric and Southern California Gas Co.
Advertising Club Chooses Co-Chairs
Jon Bailey of i.d.e.a. and Melissa Lopez of Mindgruve have been chosen as co-chairs of the San Diego Advertising Club's board of directors for 2012-2013. Serving as co-presidents will be Tonya Mantooth of Mantooth Productions and Carmella Spencer of ARES Travel. It is the third consecutive year the Ad Club board, which consists of volunteers, has featured a co-chair or co-president. Also serving on the Ad Club executive committee: Michael Warburton, San Diego Zoo, as vice president; Ryan Berman, i.d.e.a., as vice president; Gary Ware, i.d.e.a., as secretary; and Mike Hodges, UT-San Diego, as treasurer.
---
The Daily Business Report is produced by SD METRO.
Contact: Manny Cruz (619) 287-1865. manny@sandiegometro.com.
---