Daily Business Report — Nov. 21, 2012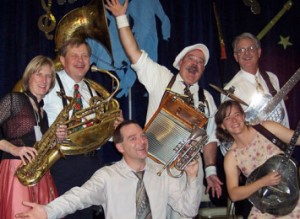 San Diego Thanksgiving Dixieland Jazz Festival
The 33rd annual San Diego Thanksgiving Dixieland Jazz Festival today through Nov. 25 will present a variety of music, from ragtime to swing at the Town & Country Resort and Hotel in Hotel Circle. Jazz bands and musicians from across the U.S. and Canada will perform over 180 hours of music in seven venues over five days. Festival presentations include: Dixie Express (San Diego) plus the Dave Bennett Quartet. New Orleans musicians Tim Laughlin (clarinet) and Connie Jones (cornet) with Tim Laughlin's New Orleans All Stars Blues. Swing and jump music performed by San Diego's own Sue Palmer and her Motel Swing Orchestra, with vocalist Deejah Marie. A Ragtime Extravaganza, featuring San Diego's Heliotrope Ragtime Orchestra together with vintage dancers in costume. The High Society Jazz Band of La Jolla. Guest artist Katie Cavera (banjo, guitar, bass and vocals). The Mission Bay High School Dixieland Band and Generation Jazz. Tickets $25-$40. Hours: Wed-Thurs 7-11 p.m.; Friday 10 a.m.-11 p.m.; Saturday 9 a.m.-11 p.m.; Sunday 8 a.m.-5 p.m.
Filner makes transition from
Congress to San Diego City Hall
Mayor-elect Bob Filner said he's spending his time in San Diego now, trying to get his administration together, KPBS reports. He said he has hundred of positions to fill, though many people will carry over from the previous administration. Filner has already named a new chief of staff: Vince Hall, vice president for Planned Parenthood of the Pacific Southwest. Filner has also said he will keep the city's public safety chiefs and announced that current Chief Operating Officer Jay Goldstone will stay on until someone new is chosen. "It is critically important that the daily operations of our city be guided by a seasoned public administrator with the skills and expertise of a veteran municipal manager." As for his business in Congress? Filner said he'll fly back east to vote if he's needed. Filner has to resign his congressional seat on Dec. 3, the same day he's sworn in as mayor of San Diego.
Chula Vista Office Building
For Sale for $25 Million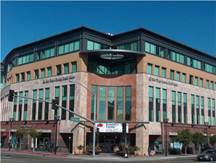 Gateway I, a 102,403-square-foot office building in Chula Vista, has been put on the market for $25 million, or $244 per square foot. The building, located at 303 H St. at Third Avenue, has ground-floor retail space. Tenants in the building include Bank of America, the county of San Diego, Quiznos and the San Diego Credit Union. There is onsite parking for 372 cars. According to Marcus & Millichap Real Estate Investment Services, which represents the seller, the building will provide a 7.2 percent unleveraged return on investment or a 9.33 percent leveraged return. "Upon lease-up of its 12 percent vacant space, it will provide investors with a 17.4 percent leveraged return as well as a 20.7 percent total return, giving it substantial upside potential," said Pasha Darvishian of Marcus & Millichap.
Three Nonprofit Groups to Share $40,000
From San Diego Social Venture Partners
Three San Diego nonprofit organizations have been chosen by San Diego Social Venture Partners to share $40,000 in award funds to help them deliver services to the community. The three were chosen out of 85 nonprofit groups who competed for the awards. The first place prize of $25,000 was awarded to Leap to Success (www.leaptosuccess.org), a nonprofit that empowers women who are victims of domestic violence to rebuild their lives. Second Chance (www.secondchanceprogram.org), an organization that provides job readiness skills and life skills training, was awarded the second place prize of $10,000. Accion (www.accionsandiego.org), a local microlending organization that provides entrepreneurs with small business financing and resources received the $5,000 third place award. SDSVP partners will provide a minimum of $10,000 worth of pro bono consulting, which will be allocated among the finalists. Pro bono services include business operations, fund development, information technology, marketing, and strategic outcome planning.
Rebecca Smith Confirmed as Member
of the City Arts & Culture Commission
Rebecca Smith, vice president of the San Diego Workforce Partnership, has been confirmed as a new member of the city's Commission for Arts & Culture. Smith previously worked as a career coach at Qualcomm Inc. and has held similar positions with the University of San Diego, the San Diego Regional Chamber of Commerce and High Tech High. Smith serves on the advisory board of the School of Leadership & Education Sciences at University of San Diego. She received the 2007 Author E. Hughes "Career Achievement Award" for alumni honors at University of San Diego and received a "40 Under Forty" award from SD METRO in 2005. She holds a master's degree from USD and a bachelor's degree from UC San Diego. Smith's appointment by Mayor Sanders was confirmed by the City Council.
UC San Diego Professor Reappointed to State Post
Hillary Klonoff-Cohen, 57, of La Jolla, has been re-appointed to the Developmental and Reproductive Toxicant Identification Committee by Gov. Brown. She has served on the committee since 1999. Klonoff-Cohen has worked in multiple positions in the Department of Family & Preventive Medicine, Division of Epidemiology at UC San Diego since 1990, including professor, associate professor, associate adjunct professor and assistant adjunct professor. She earned a doctorate degree in epidemiology from the University of North Carolina, Chapel Hill. The position does not require Senate confirmation and there is no compensation. Klonoff-Cohen is a Democrat.
Luxury Home Prices Rise
Luxury home values in San Diego climbed 2.2 percent in the third quarter of this year compared to the same period of 2011, and increased by 0.8 percent from the second quarter of this year, according to the First Republic Prestige Home Index by First Republic Bank. The average luxury home in San Diego is now $1.66 million.
**********
The Daily Business Report is produced by SD METRO. Contact: Manny Cruz (619) 287-1865. manny@sandiegometro.com.