Daily Business Report — Nov. 9, 2012
Three Downtown Residential Properties
Put on Market by OliverMcMillan
Three Downtown San Diego buildings that house residential units and retail businesses have been put up for sale by OliverMcMillan, who developed the multi-story properties between 2006 and 2010. CBRE San Diego was selected to market the properties, called The Lofts Portfolio, unpriced. Altogether there are 460 residential rental units and 23,000 square feet of ground floor retail space. Ninety-five percent of the units are occupied.
The properties: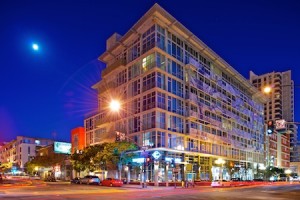 • The Lofts at 655 is at Sixth Avenue and G Street at the edge of the Gaslamp Quarter. A total 106 residential units with floor-to-ceiling windows in all floor plans offering panoramic skyline views, two outdoor socializing decks, a fitness center, business center and movie theater. First floor retailers include gourmet burger restaurant and bar The Counter and ACE Hardware.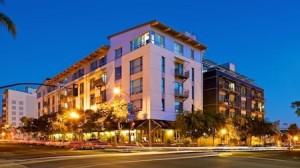 • The Lofts at 677 is at  Seventh Avenue  and G Street and has 147 loft living spaces and two ground-floor restaurants, the gastropub Neighborhood and Zanzibar Café. Features include an outdoor gas fire pit, private beach cabana area and a top floor fitness center with views into Petco Park.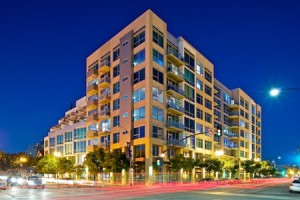 • The Lofts at 707,  located at Tenth Avenue and G Street, includes 207 residential units. The property has a rooftop deck offering panoramic downtown skyline views, a courtyard with a fire pit and outdoor seating, a movie theater, fitness center and business center.
Jerry Sanders to Lead San Diego Regional Chamber of Commerce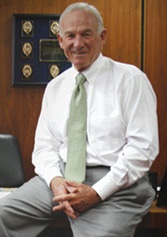 Jerry Sanders will be changing work addresses next month, but only by a few blocks, as the San Diego Regional Chamber of Commerce announced that the outgoing mayor will become its new president and CEO. Sanders will replace Ruben Barrales on Dec. 4, the day after he exits the mayor's office. Rep. Bob Filner (D-San Diego) succeeds him as mayor. Barrales announced in September that he would step down after six years at the chamber's helm. He said he wanted to pursue other opportunities in which he could promote the area's economy. Sanders was selected by a five-person committee that included last year's chamber chairman, Vincent Mudd of San Diego Office Interiors; Mike Niggli of San Diego Gas & Electric, who will be the chairman next year; and Mary Ann Barnes of Kaiser Permanente, who will be the vice chairwoman next year. Sanders, who lives in Kensington, has spent the past eight years at the City Hall. The chamber is located on West Broadway. He previously was San Diego police chief and head of the United Way of San Diego County. (Reported by KPBS)
Donna Frye to Head New City 'Open Government' Department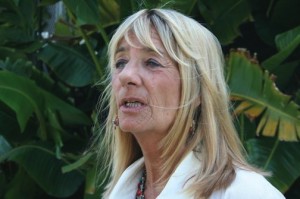 San Diego Mayor-Elect Bob Filner hasn't always been specific about how he's going to achieve his goals for the city. But there is one thing Filner has been very clear about. He wants to create a new city department dedicated to open government, KPBS reports.  Its aim is to help citizens have access to more information, more quickly about city business and government decisions. The person named to head the new department is a long-time advocate of open city government, former Councilwoman Donna Frye.
PCL Awarded Contract for César E. Chávez Parking Structure
PCL Construction Services Inc. has been awarded a design-build contract for the $7.2 million César E. Chávez campus parking structure to be built on the corner of National Avenue and Cesar Chavez Parkway in Barrio Logan for the San Diego Community College District. The four-level parking structure will include a minimum of 320 parking spaces. It also will support a future classroom building on the César E. Chávez campus and will include rooftop-level solar panels. The design-build team consists of RJC Architects, DCI Engineers, MA Engineers, Michael Wall Engineering, Leighton Consulting Inc., Project Design Consultants and Graelic, LLC. Onsite construction is scheduled to begin in January 2014, with completion in December 2014.
$5,000 Grant Awarded for the Sikes
Adobe Historical Farmstead Site
The San Diego chapter of the American Society of Landscape Architects has awarded its annual grant of $5,000 to the San Dieguito River Valley Conservancy's Sikes Adobe Historic Farmstead site. The grant is intended to educate and enhance community awareness of the profession of landscape architecture and provide a benefit to the community or environment. Along the Coast to Crest Trail reach near Lake Hodges, the 1870's Sikes Adobe Farmhouse was recently rebuilt after the 2007 wildfire. However, the site itself is largely underutilized and in disrepair. Native plants along the trail give way to invasive weeds across a large portion of the land. In-Site Landscape Architecture Inc. prepared a master plan that will guide future improvements to the site and help jump-start awareness and additional funding for the project.
Nominations Open for Most Admired Companies
SD METRO is soliciting nominations for 2012's Most Admired Companies in San Diego County. Send us your nomination of a company you believe demonstrates the highest level of honesty, integrity, business practices and service to its industry and community. Nominations may be emailed to Rebeca Page at rebecapage@sandiegometro.com or Bob Page at bobpage@sandiegometro.com. The deadline is Nov. 19. Our Most Admired Companies report will be published in December.
---
The Daily Business Report is produced by SD METRO. Contact: Manny Cruz (619) 287-1865. manny@sandiegometro.com.
---