Daily Business Report — Dec. 21, 2012
Douglas Wilson Companies Complete Sale
Of America's Largest Cross Country Ski Resort
The Douglas Wilson Companies has completed the $11.25 million receivership sale of 3,240 acres of Sierra Nevada land to two conservation groups. The Truckee Donner Land Trust and the Trust for Public Land, working as part of the Northern Sierra Partnership, acquired the property off Interstate 80 near Lake Tahoe in what Perry Norris of the Truckee Donner group called "arguably one of the most important conservation victories for the Sierra in a decade." Included in the sale are the Royal Gorge Cross Country Ski Resort with its 3,000-plus acres of trail systems and the Summit Station day lodge as well as the surrounding watershed area of Serene Lakes, the area around Lake Van Norden, and 350 acres of pristine land in Negro Canyon.
The property's lender, Armed Forces Bank, N.A., successor by merger to Bank Midwest, N.A., sought the appointment of a receiver in 2011 after the partnership of Kirk Syme and Mark and Todd Foster defaulted on a $16.7 million loan. They had proposed the development of a 950-unit recreation-centered conservation community, including trailside cabins, condominiums, single family homesites, new ski areas and lodging, using sustainable and low-impact design in and around what is known as America's largest cross country ski resort. Planning constraints related to availability of public services such as water, sewer and access, a concerted community effort to "Save Donner Summit" and the real estate crunch were too much for them to overcome, according to Douglas P. Wilson, company chairman. The sale was handled by Tom Olson and Alan Scott, who lead the Douglas Wilson Companies' brokerage division.
County Unemployment Rate Drops
The unemployment rate in the San Diego County was 8.3 percent in November, down from a revised 8.6 percent in October and below the year-ago estimate of 9.4 percent, the state Employment Development Department reported today. This compares with an unadjusted unemployment rate of 9.6 percent for California and 7.4 percent for the nation during the same period.
Between October and November , total nonfarm employment increased from 1,262,300 to 1,269,900, a gain of 7,600 jobs. Agricultural employment declined by 200 jobs, or 2.1 percent. Trade, transportation, and utilities posted the greatest month-over change, adding 5,000 jobs.
Between November 2011 and last month, total nonfarm employment increased by 24,600 jobs, or 2.0 percent. Agricultural employment remained unchanged over the year. Professional and business services recorded the greatest year-over gain, adding 8,600 jobs.
State Regulators Reject SDG&E's Request
to Recoup Wildfire Costs From Customers
San Diego Gas & Electric Co.'s bid to bill its customers for the cost of the 2007 wildfires in San Diego County was rejected Thursday by the California Public Utilities Commission. The wildfires were caused by the utility company's equipment. One of the commissioners, Timothy Simon, had proposed allowing the utility company to recover up to 90 percent of the uninsured costs over $10 million for the 2007 fires and future fires from customers. Investors would pay the rest. That proposal was withdrawn after it failed to get support from other commissioners.
"This is a huge win for San Diego County residents — and for common sense," said county Supervisor Jacob, a longtime critic of SDG&E's policies and practices. "SDG&E's proposal to charge ratepayers for fires the utility largely helped cause would have been a grave injustice to ratepayers and victims of the 2007 firestorms. Sempra Energy and SDG&E continue to make healthy profits and last year dished out hefty bonuses to their top executives. The idea that SDG&E cannot afford these costs is nonsense —and I'm glad state regulators appeared to see it the same way."
San Diego Could Lose Millions
Next Year Through Redevelopment
The state will not allow San Diego to spend $4 million in redevelopment money on a permanent homeless shelter. It also nixed a $20 million affordable housing development and nearly $5 billion in additional projects, including cleaning up a Downtown site for a potential Chargers stadium, KPBS reports. Last year the state Legislaturee eliminated redevelopment agencies, but said the agencies could continue funding projects that were already underway if the state approved them. City officials say they will either have to accept this latest blow or file a lawsuit against the state. But not everything got the budget ax. The state approved spending about $21 million on the North Embarcadero Visionary Plan, which aims to beautify the area around the Broadway Pier on Harbor Drive. The state's elimination of property-tax funded redevelopment agencies will cost the city's general fund about $11 million a year in debt service for Petco Park and about $3 million annually in bond repayments for a previous expansion of the San Diego Convention Center. Mayor Bob Filner said he would try to get Department of Finance officials to change their mind regarding some of the projects. For the full report, visit www.kpbs.org.
Carlsbad Office Building Sells for $5.09 Million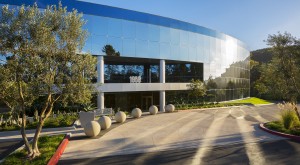 A 47,437-square-foot office building at 1959 Palomar Oaks Way in Carlsbad has been sold for $5.09 million to Art Barter, owner of Datron World Communications. Datron plans to occupy part of the building and lease the remaining space. The three-story building is located in Carlsbad's Palomar Tech Oaks Park. The seller was TRS Palomar Oaks LLC, represented by Colliers International. Ashcroft Investment Co. represented the buyer.
Second Chance Awarded $820,000 Grant
for Youth Training and Employment Work
The nonprofit organization Second Chance has been awarded a two-year, $820,000 federal grant to provide training and employment services to formerly incarcerated juveniles and young adults in the county. Officials said the funds will enable Second Chance to serve local youth, ages 14 to 21, from the East Mesa Juvenile Detention Facility and Kearny Mesa Juvenile Detention Facility, in addition to youth exiting Camp Barrett, Girls Rehabilitation Facility and the Juvenile Ranch Facilities. Through a new U.S. Department of Labor-funded program called STRIVE for the Future, Second Chance will initiate a three phase training course to give these youth a fresh start, the organization said. STRIVE for the Future will include a two-week job readiness and behavior modification class and a 10-week paid, hands-on training internship in urban agriculture, environmental restoration or plumbing.
CEO Stepping Down From State Loan Program
Michael McCraw, chief executive officer for the California Southern Small Business Development Corp., is leaving the organization after 23 years at the helm. The organization administers the state's Small Business Loan Guarantee Program. Michel Anderson has been appointed head of a search committee for McCraw's replacement. McCraw, a native of Youngstown, Ohio, came to San Diego in 1964 with the U.S. Coast Guard, and attended UC San Diego. In the early 1980s McCraw moved to Michigan where he was a fellow at Dow Chemical before landing a role as the executive director of the Michigan Minority Technology Counsel. In 1989, McCraw arrived at California Southern via the Fresno County Economic Development Corp.
USD Names Assistant Vice Chancellor
Russell C. Thackston, an assistant vice chancellor at UC San Diego, has been named the new vice president for business and administration at the University of San Diego. He will start on Jan. 28. Thackston is vice chancellor of facilities management at UCSD, which he joined in 2003.  During his tenure, he has also served as the assistant vice chancellor, auxiliary and plant services and the director of facilities management. Prior to joining UCSD, he served as the director, construction and facilities management for two naval bases in Ventura County.
Most Admired Correction
In SD METRO's Most Admired Companies article in December, a period was placed where it shouldn't have gone in the name. We're correcting it here:
GovX.com

GovX.com, owned and operated by GovX Inc., is the first, only and now largest online shopping site dedicated to providing military and related government personnel and their families with the opportunity to purchase hand-picked premium lifestyle products as well as on-duty tactical gear, directly from manufacturers at prices well below retail. The products offered on GovX.com are not closeouts or discontinued items, but current premium items for the home, outdoors and to outfit the entire family. Registration is completely free for military and government personnel and their spouses.  Since the GovX.com site was launched in August, 2011, the GovX team's tireless efforts have brought the company from working with eight brands and no customers to today working with more than 100-top tier manufacturer partner and 4,000 products. GovX.com is accessible only to qualified members, including active, reserve, former and retired military personnel and those in police, fire, FBE, CIA, DEA, Border Patrol and related government agencies.
---
The Daily Business Report is produced by SD METRO. Contact: Manny Cruz (619) 287-1865. manny@sandiegometro.com.
---