Most Admired Companies — 2012
Most Admired Companies, December 2012
Presenting the companies and organizations that have earned the trust and loyalty of their constituencies by adhering to high standards of professionalism, integrity and accountability
Hughes Marino
When Jason Hughes and Dave Marino set out to form Hughes Marino, they aimed to create a different kind of commercial real estate company.  Both Jason and Dave have been long term tenant-only advocates – committed to providing conflict-free real estate services. But Hughes Marino has taken this model a step further. Hughes Marino is more than a tenant representation firm. It is a professional services company which supports its clients in all aspects of their real estate, from finding the best real estate at the best economics, to managing the construction process, to helping clients take advantage  of the California Enterprise Zone, to reviewing their operating expenses to ensure that they are being properly billed. Hughes Marino is committed to excellence and is passionate about giving back to the community by supporting over 70 local nonprofits. Hughes Marino has some of the most highly educated professionals in its history. Its ranks include MBAs, J.D.'s, Masters of Engineering, Real Estate and Law, LEED Accredited Professionals and a general contractor. Jason Hughes is president; Shay Hughes is chief operating officer; Dave Marino is executive vice president; Star Hughes is director of marketing and Janene Alford is director of finance.
Unisource Solutions

Unisource is a leader in the commercial furniture industry in San Diego after capturing a large market share in both San Francisco and Los Angeles. The company opened in San Diego in 2009 at the height of the recession. It has a reputation for being great to work with due to the company's emphasis on product and industry knowledge, value, honesty and integrity. For its new $1 billion facility in Escondido, Palomar Medical Center turned to Unisource for all of the facility's furniture for patients' rooms, work stations, lounges, reception areas, the cafeteria, medical and administrative offices. CONVIS had Unisource as a member of the team that designed the organization's Downtown suite and SONY used it when furnishing its San Diego electronics headquarters. When building its own local offices, Ann Benge, the company president, chose a space design that emphasizes collaboration. With an open floor plan and a kitchen/lounge area in the center of the offices, Unisource has created a warm, inviting work space.
Fish & Richardson

Fish & Richardson has secured its spot as a top global intellectual property law and business litigation law firm by adhering to the highest ethical standards and business practices. Continually, the firm's attorneys are included on various peer rankings of attorneys for their outstanding legal, ethical and technical skills. Fish attorneys give generously of their time by providing pro bono legal services to San Diegans who would otherwise go without the vital assistance of an attorney. The firm's generous policy allows attorneys' pro bono time to count toward their billing goal, thus encouraging volunteerism. Many of Fish's local lawyers volunteer through the San Diego Volunteer Lawyer Program. Fish also supports with pro bono services the Western Center on Law & Poverty, Workshops for Warriors, Cardiovascular Disease Foundation, Kids vs. Global Warming and the Dreyfuss Initiative.
Pacific Building Group

Periodically during the year the staff of Pacific Building Group gathers together for a "state of the company report." Its leaders realize the importance of everyone understanding how the company is doing, how it is aligning with its goals and what projects are on the horizon. The company's 150 employees approach their jobs like owners, embracing the spirit of participation. The emphasis on team spirit and its potential synergies has led to regular social gatherings as well, where team members can relax, socialize and maybe even hatch great ideas to apply to their PBG projects.  PBG has grown from a one-man operation founded by CEO and San Diego native Greg Rogers out of the back of a pick-up truck to a full service general contracting firm with projected revenues of $80 million for 2012. Today, the company has five divisions that focus on a broad range of services to allow clients to complete projects from beginning to end with one service provider:
San Diego County Credit Union
With several first-to-market products launches built around the lifestyle of their customers, to enhanced customer communications and the implementation of an internal Standard of Excellence plan, SDCCU became the 10th largest credit union in the United States in 2012. SDCCU is San Diego's largest locally-owned financial institution. It was founded in 1938 and is a secure, full-service, nonprofit credit union. It provides breakthrough banking products that meet the demands of today's lifestyle and delivers banking services that saves customers money. It has assets of $5.8 billion, more than 240,000 customers, 29 convenient branch locations and 30,000 surcharge-free ATMs. Its breakthrough banking products include free checking with e-statements, SDCCU Mobile Deposit, home and auto loans, VISA credit cards, money market accounts and business banking  services, including commercial estate loans. It has also added to its admiration by recently adding live mobile chat services for its customers  using iPhones and Android smartphones.  SDCCU customers who carry the iPhone or Android smartphones can now connect in real-time through seamless integration with a live SDCCU customer service representative for an enhanced customer experience. SDSSU recently opened its 29th branch in Del Mar Highlands. Teresa Halleck is president and chief executieve officer; Nathan Schmid is executive vice president for marketing and business development; Heather Moshier is executive vice president for information technology and Michelle Pagni is executive vice president for  human resources.
Cavignac & Associates

A 32-year veteran of the risk management and insurance brokerage  industry, Jeffrey W. Cavignac founded Cavignac & Associates in 1992.  Driven by his motto, "in pursuit of excellence," he embodies the spirit, courage and tenacity of the American entrepreneur. In October, Cavignac  & Associates was named winner of the National Underwriter/American Agent & Broker (NU/AA&B) Commercial Agency Awards in the category of "Excellence in Recruitment, Training & Perpetuation." Cavignac & Associates  is a generous  corporate citizen, and supports numerous San Diego charities  and nonprofit organizations. Each year the company donates approximately 5 percent of is profits to charities. In 2011, Cavignac donated  $55,040 to such organizations as the YMCA, Boys & Girls Club, San Diego Humane Society, Voices for Children, San Diego Rotary, MADCAPS, Children's School, the Alpha Project, and HomeAid San Diego.
Schubach Aviation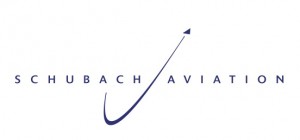 Having celebrated its 20th anniversary this past year, Schubach Aviation is known for aviation prowess, first-rate customer service and long-time philanthropic support of myriad San Diego  community causes. Its local roots and passion for everything it does has earned the company notoriety as San Diego's first choice for private air charter. Since 1992, Schubach Aviation has  been  leading the private aviation  industry in San Diego with its knowledge, technology, aircraft and service. It operates San Diego's largest fleet of corporate jets, which are meticulously maintained by their own employees at Palomar Airport and Lindberg Field. Schubach makes it simple for customers to fly with them anytime, anywhere in the world. Customers aren't burdened with overly complicated contracts; rather, they are given straightforward, personalized service. Henry Schubach, the owner and founder, often flies customers personally. His love of aviation is matched only by his love of dogs. Bob, his handsome Golden Retriever, and Brailey, a black lab mix, greet customers each day at the office. He and his employees are avid supporters of Helen Woodward Animal Center, the Escondido Humane Society, Guide Dogs for the Blind and other animal welfare organizations. The company's community outreach extends to many other local charities, including Rady Childdren's Hospital,  Jammer Family Foundation and the Navy Seals Foundation. As it enters its third decade, Schubach Aviation continues it legacy for employing people with a passion for aviation, customer service and the San Diego community.
Gemological Institute of America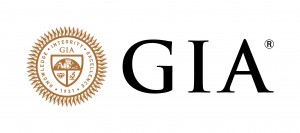 The Gemological Institute of America, the world's most respected gemological  laboratory, is one of San Diego's hidden gems.  Headquartered in Carlsbad, GIA is best known as  the world's foremost authority on gems and jewelry. As creator of the 4 C's of diamond quality, and the world's leader in gemological research, GIA strives to be an indispensable resource of gem knowledge, whose unbiased position creates, promotes and ensures trust.  The 18-acre campus in Carlsbad also serves the community with stunning museum public exhibits as well as the Richard T. Liddecoat Library and Information Center, the world's largest repository of information on gems and jewelry. The Carlsbad campus also hosts free Junior Gemological programs where school students can experience a dazzling introduction to the world of gemology. GIA has partnered with Boy Scouts of America and Girl Scouts of America to create a specialized Junior Gemologist program where scouts can earn geology and jewelry merit badges, belt loops and pins. Personal and corporate integrity are the foundation of GIA's mission and are essential to the performance of each employee and the institute. By rigorously maintaining integrity, GIA fosters trust with the public, students, the gem and jewelry industry, and within the organization.
GovX

GovX.com, owned and operated by GovX Inc., is the first, only and now largest online shopping site dedicated to providing military and related government personnel and their families with the opportunity to purchase hand-picked premium lifestyle products as well as on-duty tactical gear, directly from manufacturers at prices well below retail. The products offered on GovX.com are not closeouts or discontinued items, but current premium items for the home, outdoors and to outfit the entire family. Registration is completely free for military and government personnel and their spouses.  Since the GovX.com site was launched in August, 2011, the GovX team's tireless efforts have brought the company from working with eight brands and no customers to today working with more than  100-top tier manufacturer partner and 4,000 products. GovX.com is accessible only to qualified members, including active, reserve, former and retired military personnel and those in police, fire, FBE, CIA, DEA, Border Patrol and related government agencies.
Renovation Realty
Cannon Christian, a San Diego native and 27-year-old entrepreneur, is the brains behind Renovation Realty, a one-stop shop approach to real estate and renovation that adds value to clients' homes with zero out-of-pocket costs to the homeowners. Cannon found many homeowners who could have increased their property values prior to selling had they renovated. He thought, if only there was some way to partner with these homeowners to increase the value of their homes prior to sale, with his company providing the capital, handling the renovation and serving as the listing brokerage.  This way Renovation ensures that the homeowner will sell his home for its maximum value. As the contractor and real estate broker, Renovation Realty is reimbursed for its services when it is paid after the sale of the property through escrow.
Red Door Interactive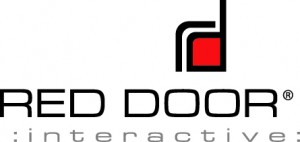 Red Door has been named to iMedia's Hottest Digital Marketers and is a five-time award winner of Inc. Magazine's 5,000 best companies in America. Its clients include Quiksilver, Sutter Home Winery, Cricket Communications, Petco, Charlotte Russe, Rubio's, Eagle Creek and many others with their  online and offlone needs. The Society of Human Resource Management has honored the company on multiple occasions for its workplace excellence. Red Door is also known for its "100 percent jerk-free" policy and community involvment. Red Door is currently involved in a multi-year pro bono commitment to New Leaders for New Schools, a nationwide organization that recruits and trains aspiring urban public school principals. Reed Carr, is president, is an active member of a number of nonprofit and charitable boards in San Diego.
redIT
In less than a year, redIT has transformed the San Diego service landscape by offering its custom virtual private cloud computing services to regional as well as national corporations. It did this by developing a robust and scalable services platform that utilizes best-of-breed technology instead of simply contracting out their services with other providers. Within 12 months, redIT went from a cold start to becoming San Diego's most trusted cloud services provider that is managing more than 100 terabytes of data. redIT also launched the first metro-fiber network integrating Tijuana and San Diego. The network links the company's  data centers in San Diego with its metro fiber network covering the mega-region, and responds to exploding cross-border connectivity needs of companies. redIT offers a private, secure data transport from Baja California and major metro  areas of Mexico to the United States.
Second Chance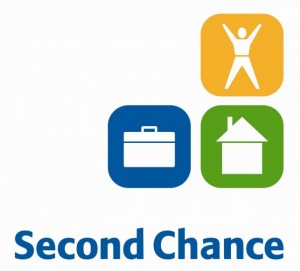 Established in 1993, Second Chance is a San Diego-based nonprofit dedicated to empowering people to change their lives and strengthen communities. Through its workforce readiness training and job placement programs and services, Second Chance gives individuals a second chance at becoming  contributing members of society, improving public health, safety and financial stability. Second Chance serves at-risk youths (ages 16-21), adults, veterans, former substance abusers and formerly incarcerated persons. It is the only nonprofit dedicated to getting people off the streets  and into employment. Since its inception, Second Chance has graduated more than 5,000 individuals who are now working and paying taxes. Second Chance changes lives.
Sentek Global

Sentek Global's mission is to be the firm of choice for supporting and delivering government and commercial information technology solutions, including security, program management, strategic consulting, engineering, software deelopment and acquisition support. Its services range from IT security assessments, design and implementation to military command  and control system engineering. The biggest differentiator for the 100-plus company is its unique mix of IT security and program managers working alongside retired senior military, government and business managers.
Simon Wong Engineering
Since 1986, Simon Wong Engineering has grown to become one of California's leadng engineering  firms by building its reputation understanding and meeting the challenges and demands of the industry.  Grown to 119 employees, the SWE team is able to serve its employees, clients and surrounding community by first fostering a collaborative  environment that consistently seeks to educate and support growth. In  turn, their passion for engineering shows in their dedication to complete citywide projects in places such as San Diego, Orange County, Riverside, San Francisco and El Centro.
TAG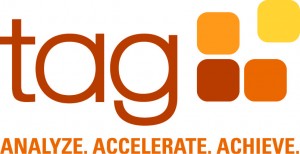 Founded in 1996, TAG is an employee-owned company that provides an array of customized, effective and trusted accounting services and software to help companies and high-net worth individuals with complex needs achieve their business and financial goals. TAG supports traditional accounting departments, and growing organizations that need added expertise but are not quite ready for a full-time controller or CFO, and organizations requiring outside accounting expertise when complex needs arise. TAG supports the San Diego community through volunteer efforts and giving back. TAG encourages all employees to get involved in both professional and charitable organizations. Employees at TAG are actively involved in local Rotary, Promises2 Kids, Just-in-time for Youth and Liam Foundation.
(W)right on Communications Inc.

(W)right On participates in major revisionary projects to sustain and improve North County  and Greater San Diego for future generations. This includes (W)right On's work with Our Greater San Diego Vision, an unprecedented civic engagement process to create a shared vision of the future based on the input of tens of thousands of residents. (W)right On also handles in-kind communications for the San Diego North Economic Development Council coalition of the private and public sectors working together to sustain and carefully grow the economic base of North San Diego County. (W)right On  was named Best Agency Finalist at the 2010 InfluenceSD Awards, which celebrated success in social media and the people behind the campaigns and content.
Vibra Bank

Vibra Bank opened in Chula Vista in 2008. The bank's vision was formed when 200 local investors came together to start a bicultural bank focused on cross-border business. Vibra Bank is a Preferred SBA lender and its efforts in this area have resulted in Vibra Bank being one of San Diego's leading SBA lenders. What makes Vibra Bank one of San Diego's most admirable companies is its ability to understand and work with businesses on both sides of the U.S./Mexico border and support of the local Hispanic market.  This is evident by its ability to use foreign tax returns and entity documents in order to support clients' credit facilities in the United States. The bank is strong and continually growing. With over $100 million in assets, Vibra Bank's dedication to the market it serves has brought great success.
LightBridge Hospice & Palliative Care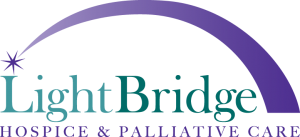 LightBridge has the unique ability to weave genuine compassion, kindness and integrity into its array of individualized, qualify-focused programs that provide comfort, care and support to San Diegans requiring end-of-life care.  Its success is largely dependent on how its founder, Jill Mendien, functions as CEO. Mendien pays an incredible amount of attention to making sure the systems, processes and procedures at LightBridge Hospice are the absolute best and voluntarily enrolls the organization in a very rigorous auditing process to ensure it's held to the highest standards. Lightbridge is the only hospice in Southern California (and one of only two in California) to attain Level Four in the "We Honor Veterans" program by the national Hospice and Palliative Care organization and the Department of Veterans Affairs to address the unique end-of-life needs of veterans.
The Gomez Law Firm

A reputation for excellence in the services it provides, a company where growth is rapidly occurring, a dynamic atmosphere for emerging talent, stellar financial performance, its outstanding commitment to social responsibility in San Diego and the long-term partnership it has forged with the community, staff and clients all contribute to The Gomez Law Firm's standing as one of the most admired companies in San Diego. As one of the top trial firms exclusively for plaintiffs in San Diego, the Gomez firm's philosophy of knowing and loving clients completely has resulted in their success in the pursuit of justice, bringing it over $250 million in verdicts and settlements, with over 50 awards of more than $1 million each since its founding in 2005. The firm's lawyers, headed by its founder and lead trial attorney, John H. Gomez, have been recognized by their legal peers, including recognition from Lawyers USA, naming Gomez the 2010 Lawyer of the Year. The Consumer Attorneys of San Diego has awarded him an unprecedented nine separate Outstanding Trial Awards. Not only does The Gomez firm do well by its clients, it does well by its community, contributing to "Walk like MADD," run the Susan B. Komen Breast Cancer race, dance quick steps to raise funds for children, perform standup comedy in the San Diego Volunteer Lawyers LAF-off, and doing  voiceovers for PSAs to reduce drunk driving or texting and driving.