Daily Business Report — Jan. 10, 2013
Supreme Court Justice Sonia Sotomayor to Visit
San Diego to Promote Her Memoir, 'My Beloved World'
U.S. Supreme Court Justice Sonia Sotomayor will be in San Diego on Jan. 27 to discuss and sign her memoir, "My Beloved World," in an appearance sponsored by the University of San Diego's College of Arts and Sciences and Warwick's. She will appear at 3 p.m. at USD's Shiley Theatre. Tickets to the event are $25 each and include admission to the event, as well as a complimentary copy of "My Beloved World." To purchase tickets, visit www.warwicks.com or stop in at Warwick's, 7812 Girard Ave., La Jolla. Sotomayor is the first Hispanic and third woman appointed to the Supreme Court. In her memoir, she recounts her life from a Bronx housing project to the federal bench. Hers is the story of a precarious childhood, with an alcoholic father (who would die when she was nine) and a devoted but overburdened mother, and of the refuge a little girl took from the turmoil at home with her passionately spirited paternal grandmother. She was determined to become a lawyer, a dream that would sustain her on an unlikely course, from valedictorian of her high school class to the highest honors at Princeton, Yale Law School, the New York County District Attorney's office, private practice, and appointment to the Federal District Court before the age of 40.
City Council Approves 50-Year Lease for San Diego Civic Theatre
The City Council has given final approval to a 50-year lease with the organization that operates the San Diego Civic Theatre, City News Service reports. The nonprofit San Diego Theatres Inc. wants to renovate the Downtown auditorium and requested a long-term lease so it can begin fundraising. The project is expected to cost at least $30 million. SDTI has managed the theater since 2003, operating under a series of three-year contracts, according to Jim Barwick, the city's real estate assets director. The current deal was due to expire next month. Under terms of the new agreement, SDTI will pay the city $3,250 in annual rent to offset city administrative costs, subject to inflation adjustments every five years. Another provision calls for the organization to receive a share of parking revenue derived from its events. The organization also runs a central plant in the building's basement that provides power and water to the theater, City Administration Building and Golden Hall. Barwick said the city will pay the nonprofit its share of the cost of operating the plant.
Hispanic Named Head of County Republican Party
Francis Barraza, a Chula Vista native and recent law school graduate, has been named the new executive director of the Republican Party of San Diego County. She succeeds Barrett Tetlow, who left to become a staff member of San Diego City Councilman Scott Sherman. Barraza told U-T San Diego that one of her goals will be to increase party outreach and attraction to Latinos. Her parents came to the United States from Mexico. Her father served in the Marine Corps.
Steven Sefton Named CEO of Regents Bank
Steven D. Sefton, president of Regents Bank, has been given the additional title of chief executive officer. His appointment
follows the promotion of former CEO Dan C. Yates to president of Los Angeles-based Grandpoint Bank. Regents is a wholly owned subsidiary of Grandpoint Capital Inc. Yates will continue to serve on the Regents Bank board of directors. Sefton, who joined Regents in May 2012 from Citizens Business Bank, retains his position as president. Thomas C. Young remains chairman. In November 2012, Regents Bank merged with Escondido-based California Community Bank. With the completion of the merger, Regents now operates seven banking offices in San Diego County and one in Vancouver, Wash. The combined banks have total assets of $615 million.
Better Business Bureau Offers
Online Job Listings for Consumers
The Better Business Bureau of San Diego and Imperial Counties announced the launch of the Accredited Business Job Listings, a new online feature that allows consumers to find employment with ethical businesses that have been vetted by the BBB. While many of the current online job search websites offer a robust list of local, available jobs, they generally do not provide oversight as to what is posted, leaving abundant room for scam artists to insert fake job listings in order to trick consumers, according to the BBB. "We hope that this will keep consumers safe from falling victim to a job scam, which has been on the radar of the BBB for several years now," said Sheryl Bilbrey, president and CEO. The BBB assesses each listing before it is posted to the public,  and evaluates and accredits each business that posts a job through the listings. The job listings are free to consumers. Visit www.bbb.org/san-diego/jobs.
Review of S.D. City Council's
Committee Structure Underway
A review of the San Diego City Council's committee structure began Wednesday as part of an effort to modernize a decades-old system to make sure the panels fit the priorities of San Diego's elected officials, City News Service reports. Councilman Todd Gloria called for the six-month study when he became council president last month. Councilwoman Sherri Lightner will lead the effort as head of the Rules and Economic Development Committee. "Some committee responsibilities overlap, while at other times responsibilities might not be fully captured in the committee's area of jurisdiction," Lightner said. "The overall intent of this project is to ensure that our council committees continue to reflect the top policy priorities of the council, and are administered to reflect best practices."
Carl DeMaio to Head Two Reform Groups
Former San Diego mayoral candidate Carl DeMaio said he will head up two reform groups — one focused on the state and one on the city of San Diego.  The California Reform Council is a project of the Reason Foundation, based in Los Angeles.  The project will craft and promote a "Reform Agenda" to address ways to balance the state budget without tax increases while improving transparency, performance and accountability in state government. Reform San Diego is a research and political advocacy group that will continue the role of "watchdog" of city finances, said DeMaio. The group will re-launch the "San Diego Citizens Budget Project" – the same project that DeMaio headed up in 2003 to help uncover the city's financial problems and offer reforms to balance the city's budget while improving city services.
Downtown San Diego Partnership
Gets $10,000 from Bank of America
The Downtown San Diego Partnership has received a $10,000 donation from The Bank of America Charitable Foundation towards its Movin' Home and Work Your Way Home programs. The Partnership's Movin' Home program helps eliminate the need for panhandling by providing the public an opportunity to donate directly to programs and services to end homelessness by way of donation stations. A total of nine red meters— known as "donation stations"—can be found throughout Downtown San Diego. These donation stations help fund move-in kits designed to facilitate successful transitions from streets to housing among San Diego's homeless. The kits, worth $1,000 each, pay for furniture, bathroom and kitchen supplies, and other household necessities.
The Future of a New Generation of
Global Designers is Topic for Program
Marco Susani and Elena Pacenti, designers affiliated with the Domus Academy in Milan, Italy, will be guest speakers at a Friday program on what the future holds for a new generation of global designers. The program, sponsored by the NewSchool of Architecture and Design, will be held at 1 p.m. at the school, 1249 F St. in Downtown San Diego. The event is free and open to the public, but reservations should be made to Anna Cearley at (619) 684-6791. Susani is an award-winning design consultant based in Chicago.  He has provided design expertise to companies such as Nissan, Mitsubishi, Toshiba and Apple, and he is an alumnus of Domus Academy. Pacenti heads the Design School at Domus Academy. She directed the DARC (Domus Academy Research Center) since 2003 and established the Master in Service and Experience Design at Domus Academy in 2011.
REAL ESTATE
Escondido Land Purchased for Retail Shopping Center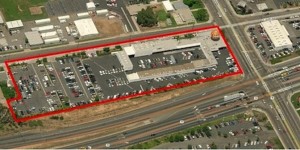 Pacific Development Partners has purchased commercial land at 999 N. Broadway in Escondido, previously occupied by a Toyota dealership, with plans to redevelop the property into a retail shopping center. The company purchased the land from Garrick Motors for $2,360,000. The property has Highway 78 frontage with general commercial zoning. Colliers International represented both parties in the sale transaction.
Encinitas Village Square I sells for $9.25 Million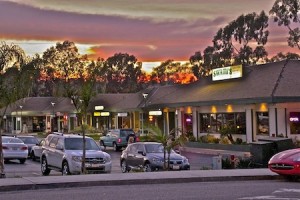 Encinitas Village Square I, a retail strip center in Encinitas, has been purchased for $9.25 million by an affiliate of Festival Development Corp. of Los Angeles. Located at 1446-1486 Encinitas Blvd., the property totals 25,810 square feet in four single-story buildings and one kiosk building. The property is fully leased. Major tenants include 7-Eleven, Salon Centric, Garcia's Mexican Restaurant and Swami's Restaurant. Cassidy Turley San Diego represented the seller, Encinitas Village Square I Ltd. It is situated in front of the main entrance to Encinitas Village shopping center, which recently sold for $80 million and is anchored by Ralph's and Trader Joe's.
Portion of Ramona's Wildwood Ranch Sold
to Church for Operation of a Retreat Center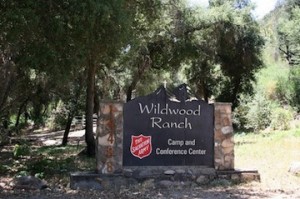 The last 70 acres of Wildwood Ranch, located at 14488 Mussey Grade Road in Ramona, has sold for $3,725,000. The property was sold by the Salvation Army to the Presiding Bishop of the Church of Jesus Christ of Latter Day Saints, a Utah corporation. The land is located in a secluded mountain setting and includes campground, lodging, retreat center, sports and recreation facilities. The buyer plans to operate the property as a church retreat center. Colliers International represented the seller. Last year, the first 752 acres of Wildwood Ranch was sold by the Salvation Army to the county of San Diego for $6.5 million.
---
The Daily Business Report is produced by SD METRO.

Contact: Manny Cruz (619) 287-1865. manny@sandiegometro.com.
---