Daily Business Report — Jan. 11, 2013
Pearson Fuels Awarded $1.35 Million to
Expand Cleaner Fuel Network in State
Pearson Fuels of San Diego has been granted $1.35 million by the California Energy Commission to assist in the expansion of its retail flex fueling network. The money will be used to install E85, a high blend of ethanol and gasoline, into 19 traditional retail gasoline stations from San Diego to South Lake Tahoe. The project is expcted to displace about 2.75 million gallons of gasoline per year and reduce greenhouse emissions by 25,082 tons per year. Energy Commission Chair Robert Weisenmiller said the funds will help fulfill Gov. Brown's goal of significantly expanding the market for zero emission vehicles in the state.
"There are hundreds of thousands of flexible fuel vehicle owners in California who have been burning imported oil in their vehicles for years while a domestically produced, renewable and cleaner burning fuel is available," said Mike Lewis, general manager of Pearson Fuels. "The problem continues to be a significant shortage of retail stations where the public can buy the fuel, with less than 45 retail E85 Flex Fuel Stations in the entire state. The CEC's funding, matched with our own and that of the retail fuel station owners will go a long way towards addressing that shortage."
Leroy Hood to Receive the National Medal of Science
Scientist Leroy Hood, a member of the board of the La Jolla Institute for Allergy & Immunology, has been awarded the National Medal of Science, the nation's highest honor bestowed upon scientists. Hood will receive the award from President Obama in a
White House ceremony in early 2013. An inventor and visionary, Hood is president and co-founder of the Institute for Systems Biology in Seattle, and has served on the La Jolla Institute board since 2009.  His key role in developing several pioneering technologies, most notably the automated DNA sequencer, redefined "possible" in genomics research and made him a revered scientific figure worldwide. High-speed DNA sequencers were central to the Human Genome Project, one of the most important scientific achievements of the past half century, which identified the 25,000 genes in human DNA. The Medal of Science is the latest in a series of major awards received by Hood over the years. He is one of only 10 scientists, out of more than 6000 nationwide, elected to all three branches of the National Academies of Sciences and Engineering.
Ann Moore Sworn In as 2013 Chair
of the Board of Port Commissioners
Land use attorney Ann Moore, who represents Chula Vista on the Board of Port Commissioners, has been sworn in as chair of the board for 2013. Bob Nelson, one of three San Diego representatives on the seven-member board, was sworn in as vice chair. Commissioner Dan Malcolm, who represents Imperial Beach, was sworn in as Secretary. Moore began her service on the board in January 2011. She is a senior partner in the law firm of Norton Moore & Adams. Before joining the firm, Moore served as Chula Vista's city attorney. She has practiced law for more than 20 years.
Outgoing chairman Lou Smith presented the annual Chairman's Cup Award to two port employees during the swearing-in ceremonies. The recipients are Ramon Colon, a member of the Harbor Police Department, and Gabe Ruiz, lead fleet maintenance technician.
Mayor Filner to Speak at San Diego Press Club Newsmakers Event
San Diego Mayor Bob Filner will be the first guest at the San Diego Press Club's Newsmakers2013 breakfast series at 7:30 a.m. Thursday, Jan. 31, at the New School of Architecture and Design, 1249 F St., in Downtown San Diego. The event will be moderated by NBC 7 San Diego political reporter Gene Cubbison, host of the station's "Politically Speaking" program.  Filner is expected to elaborate on some of his priorities in 2013 and take questions from the press and public who are welcome to attend. The cost is $10 for San Diego Press Club members and students and $15 for others. Reservations are required at sdpressclub@cox.net. Newsmakers2013 will be scheduled on the last Thursday of each month.
Creating New Jobs Key to Maintaining
State Budget Surplus, Says Controller
California State Controller John Chiang told San Diego business and political leaders Thursday that creating new jobs is key to maintaining a state budget surplus, KPBS reports. "The good news is that California generally is recovering faster than the rest of the country," he said. Chiang said to pay the state's bills, he's been borrowing from funds like the state's disaster response fund to avoid borrowing from outside sources. But this year, he said, he'll be able to pay 188 school districts their money on time for the first time in years. However, Chiang said the state has only regained about half the jobs it has lost since 2007: about 600,000 gained compared to 1.3 million lost. Creating more jobs is key to the state's recovery, and Chiang said he is focused on paying down the "wall of debt" the state is facing. He said the tax code needs to be restructured to encourage promising industries.
Lunar New Year Celebration Set for Feb. 12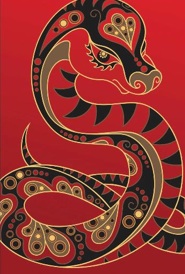 The Asian Business Association of San Diego will present the 19th annual Lunar New Year celebration Tuesday, Feb. 12, from 5:30 to 9 p.m. at Pearl Chinese Cuisine, 11666 Avena Place, San Diego. The event will include live entertainment, a mini-recruitment fair and traditional Lunar New Year cuisine. The cost to attend is $40 for members, $45 for nonmembers and $50 at the door. To register, visit www.abasd.org.
La Jolla Apartments Sold for $8.95 Million
In Eden, a 17-unit apartment building in La Jolla, has been sold to an unidentified buyer for $8.95 million, according to Marcus & Millichap Real Estate Investment Services, which represented the seller, a limited liability company. In Eden is located at 600-616 Prospect St. John Vorsheck of Marcus & Millichap said the sale is a record in price per unit and price per square feet for an apartment property in San Diego County.
Reno Contracting Selected as General
Contractor for Law Office Improvements
Reno Contracting has been selected to serve as general contractor on a tenant improvement project for the Latham & Watkins law firm. The $7.3 million construction project will consolidate two Latham & Watkins San Diego facilities into one new facility located at Del Mar Plaza I in Del Mar Heights. This tenant improvement project is in conjunction with the landlord's construction of the building shell and site improvements. The project will also include the construction of a 3,500 square foot patio on the ground floor and finishes on the 3,500 square foot, third-floor exterior deck. Hughes Marino is construction manager on the project and Gensler has been selected as architect. Completion is set for January 2014.
---
The Daily Business Report is produced by SD METRO.

Contact: Manny Cruz (619) 287-1865. manny@sandiegometro.com.
---