Daily Business Report — Jan. 21, 2013
San Diego Venture Capital Spending
Increased in 2012, Bucking National Trend
Venture capitalists pumped more money into San Diego start-up companies in 2012 than they did the year before, bucking a national trend of declining venture funding, the U-T San Diego reported. Two reports released Friday found gains in venture capital flowing into local biotech and medical device companies, as well as increased funding for San Diego software firms. The Money Tree report by PricewaterhouseCoopers and the National Venture Capital Association pegged last year's venture investment in San Diego at $1.12 billion in 113 companies. That was up from $930 million invested in 101 companies in 2011. "San Diego venture capital investment has surpassed $1 billion for the first time since 2008," Bill Molloie, a partner with PricewaterhouseCoopers' life science practice locally, told U-T San Diego.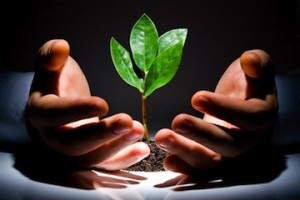 A second report — VentureSource from Dow Jones and Ernst & Young — also showed growth in San Diego, with biotech and medical device firms raising $669 million, up from $516 million a year earlier. Nationwide, venture capital investing dipped 15 percent to $29.7 billion last year in 3,363 deals, according to the VentureSource report. "One thing to keep in mind is 2011 was a fantastic year with $35 billion invested," said Jeff Grabow, West region venture capital leader for Ernst & Young. "You have to go back to 2001 to find another year when there was that much invested nationally.
Japanese and American Safety Inspectors Probe
Company Making Bstteries for Dreamliner
Japanese and American safety inspectors today were probing the company that makes batteries for Boeing's Dreamliner after the aircraft's worldwide fleet was grounded over safety fears. Aviation regulators were focusing on the lithium-ion batteries as the cause of a glitch that forced an All Nippon Airways (ANA) flight into an emergency landing last week. Boeing's cutting-edge new planes suffered a series of glitches earlier this month, prompting a global alert from the FAA that led to the worldwide grounding of all 50 operational 787s.
Alaska Airlines to Open Flight Attendant Base in San Diego
Alaska Airlines announced that it will open a flight attendant base in San Diego on April 1. Between 150 and 200 flight attendants are expected to fly out of San Diego, Alaska's fifth base in its network, which will save the carrier more than $1 million annually in travel-related costs. "As one of our fastest-growing cities, the time was right to open a base in San Diego — a city where many of our flight attendants already live," said Andy Schneider, vice president of inflight services. Schneider said about 15 percent of the flight attendants needed at the new base already live in San Diego and commute more than two hours to Los Angeles and other airports in the area.
Carolyn Ward, a 20-year Alaska Airlines flight attendant and lifelong resident of San Diego, commutes 90 minutes each way to her crew base in Los Angeles. "Having my crew base located right in my hometown will literally change my life," Ward said. "I'm really looking forward to working a single roundtrip flight in one day, which will allow me to leave in the morning and return in the evening so that I can spend time with my family." By this summer, Alaska Airlines will operate 24 departures a day from San Diego during the peak season.
California Voters Support Cancelling Saturday Mail Delivery
In light of the United States Postal Service's ongoing financial crisis, a plurality (60.9 percent) of California respondents support cancelling Saturday mail delivery, according to a poll by Probolsky Research. (The telephone poll was conducted from Oct. 25-Oct. 27 of likely November 2012 general election voters.)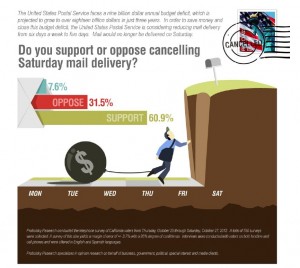 KB Home Begins Model Home
Construction in San Marcos
KB Home has begun construction on model homes at one of its most recent land acquisitions, a community called Rancho Santalina in San Marcos. The builder expects to formally open the community to home shoppers by mid-February. The new homes will include solar power systems and can be constructed to suit each buyer's tastes and needs, and buyers will have their choice of designs from two collections of floor plans—the Vistas and the Haciendas—and eight customizable floor plans overall, the company said.
Catherine Blair to Take Reins of the
Susan G. Komen for the Cure Board
Four others elected
Catherine Blair, former chair of grant making on the board of the Susan G. Komen for the Cure, has been named president, effective April 1, taking over from Linda Amaro, who is stepping down after four years in the post. Also elected to the board are Elle Peji, Craig Pobst, Dina Smith and Nykia Wilson.
A resident of San Diego for 35 years, Blair is a community volunteer and business leader.  She began her involvement in the community with Rady Children's Hospital Auxiliary. Blair recently started her own business, Hummingbird Needlepoint, where she designs original hand-painted needlepoint canvases. A portion of all her sales go directly to local breast cancer programs funded by Komen San Diego.
Dinah Smith is news anchor on AM 760's "The Mike Slater Show." A third-generation San Diegan, Smith has anchored news programs over the local airwaves since 1988.
Elle Peji holds a bachelor's degree in business and a master's degree in human resources management. She She owns a corporate training and development company based in San Diego. She is the crew captain for the Youth Corps at the 3 Day both in San Francisco and San Diego.
raising more than $150k for the organization. Additionally, she is certified
Craig Pobst is the founder of KITCHEN Inc., an advertising agency. As a former senior vice president for J. Walter Thompson, Pobst worked with Ford Motor Co. for more than a decade, managing its regional advertising in Texas, Virginia, Washington, New York and California.
Nykia Wilson, counsel of employment at Petco, received her bachelor's degree from the University of Virginia where she also attended law school. Prior to Petco, Wilson previously held positions of counsel of employment practice at Luce, Forward, Hamilton & Scripps and at Wilson, Turner, Kosmo.
************
The Daily Business Report is produced by SD METRO.
Contact: Manny Cruz (619) 287-1865. manny@sandiegometro.com.