Daily Business Report — Jan. 23, 2013
Foreclosures Drop Dramatically in San Diego County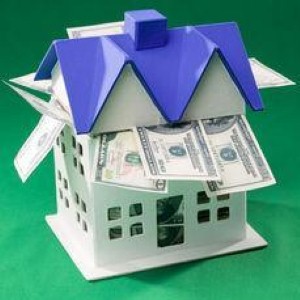 The number of San Diego County homeowners pushed into the foreclosure process last quarter fell by almost 45 percent from the year before, according to San Diego-based DataQuick,  a real estate information service. The actual drop in Notices of Default was 44.8 percent, from 4,813 in the fourth quarter of 2011 to 2,655 in the fourth quarter of 2012.
Trustees Deeds recorded, or the finalized loss of a home to the formal foreclosure process, dropped by 37, 1 percent, from 2,044 in the fourth quarter of 2011 to 1,285 in the same quarter of 2012.
Southern California Totals:
DataQuick said the number of homeowners falling into the foreclosure process fell last quarter to the lowest level in six years, the result of rising home values, an improving economy and a shift toward short sales. During fourth-quarter 2012, lenders recorded a total of 38,212 Notices of Default (NoDs) on California houses and condos. That was down 22.1 percent from 49,026 during the prior three months, and down 37.9 percent from 61,517 in fourth-quarter 201. Last quarter's number was the lowest since 37,994 NoDs were recorded in fourth-quarter 2006.
Trustees Deeds recorded totaled 21,127 during the fourth quarter. That was down 7.9 percent from 22,949 foreclosures in the prior quarter, and down 32.4 percent from 31,260 in fourth-quarter 2011. Last quarter's foreclosure tally was the lowest for any quarter since second-quarter 2007, when 17,458 homes were foreclosed on.
Olympia Plaza in Kearny Mesa Under New Ownership
TriGate Property Partners II, in partnership with San Diego-based Cypress Office Properties, has acquired Olympia Plaza, a 130,000-square-foot office and corporate headquarters building in Kearny Mesa. The purchase price was not disclosed. The new owners plan to completing major interior and exterior renovations at the three-building office complex. Plans for Olympia Plaza, located at 3870-3890 Murphy Canyon Road, include upgrading exterior/interior common areas and refurbishing much of the currently vacant space. "The property has suffered over the last three years from a previously under-funded ownership and foreclosure by an earlier lender," said Mark Wayne, principal of Cypress. "Now our job is to return the property to a stable, attractive condition both physically and financially." Leasing will be handled by Jones Lang LaSalle.
Drawbridge Realty Acquires Buildings
in the Discovery Corporate Center
Drawbridge Realty Trust has purchased two buildings in the Discovery Corporate Center at 11020 Via Frontera Drive and at 16465 Via Esprillo in Rancho Bernardo for $53 million. The two properties, comprising 137,438 square feet, are leased to Broadcom Corp.  The seller was Menlo Equities LLC. Drawbridge Realty Trust also acquired a vacant life sciences building at 6550 Nancy Ridge Drive in Sorrento Mesa for $2 million and has plans to redevelop and upgrade the building to attract a corporate user.
Barney & Barney Names Director of Property, Casualty Sales
David Freeman has joined Barney & Barney LLC in San Diego as director of property and casualty sales. Freeman has more than16 years of experience in business insurance and risk management. Freeman will oversee a team of 45 client executives in San Diego, Orange County, Oakland and San Francisco. Prior to joining Barney & Barney, Freeman was a producer at USI in Irvine. Before that, he spent nearly 15 years at Liberty Mutual, most recently as a regional vice president in  Irving, Texas.
Athena San Diego Hosts Former Southwest Airlines CEO
Former Southwest Airlines CEO Howard Putnam is scheduled to speak at a Feb. 13 program sponsored by Athena San Diego, a nonprofit organization advocating for women executives. Also speaking will be Susan Taylor, a former news anchor at KNBC 7/39 who is currently executive director of external affairs for Scripps Health. The program will be from 6 to 8:30 p.m. at Qualcomm. For more details, visit www.athenasd.org or call (858) 481-0710.
Activists Rally for Immigration Reform Legislation
City News Service — Migrant rights activists and city of San Diego political leaders rallied Tuesday in favor of introducing comprehensive immigration reform legislation. The demonstration involved about 50 people at the County Administration Center. Christian Ramirez, of a group called Alliance San Diego, said the legislation should include a pathway to citizenship, accountability for border enforcement agencies and labor protections for migrant workers and their families. Mayor Bob Filner and Councilman David Alvarez were among the attendees. It takes a broad coalition of elected officials, labor leaders, faith leaders to come together and to ensure that our country affords all people the rights and the dignity that a democratic society is built upon," said Ramirez.
************
The Daily Business Report is produced by SD METRO.
Contact: Manny Cruz (619) 287-1865. manny@sandiegometro.com.