METRO Movers — 2013
Introducing SD METRO Movers to Watch in 2013
Dr. Pradeep K. Khosla
Dr. Pradeep Khosla was named chancellor of UCSD in August 2012 and is known as an innovator, entrepreneur,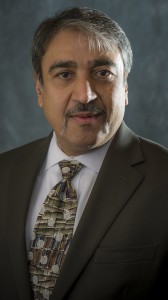 internationally renowned expert in engineering and computer science, and an esteemed academic leader. Keenly focused on helping others reach their potential, Khosla believes all deserving students, regardless of income, should be able to obtain a higher education. A resourceful leader and successful business executive, Khosla will work to expand UCSD's revenue sources with entrepreneurialism, fundraising and other avenues. Before joining UCSD, Khosla served as dean of engineering at the prestigious Carnegie Mellon University, where he set the strategic direction for undergraduate and graduate education and research, and initiated  successful diversity efforts, multidisciplinary and multi-college research centers. Khosla grew up in Mumbai, India. He earned his master's and doctoral degrees in electrical and computer engineering at Carnegie Mellon in 1984 and 1986. He received his bachelor's degree in electrical engineering from the Indian Institute of Technology.
Craig Edwards
Craig Edwards is a pillar in the Rancho Santa Fe community, well known as a man of honor, integrity and generosity. He has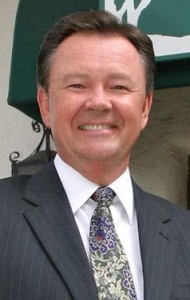 served on a number of nonprofit boards such as Friends of San Pasqual Academy and Helen Woodward Animal Center. He also continues to support several deserving  charities such as Head North, TERI, Orchestra Nova and the Magdalena Ecke Family YMCA. Craig and his wife, Karen, own Rancho Santa Fe Insurance, which Craig started over 25 years ago. The firm now has offices in Palm Desert, Newport Beach and La Jolla. RSF Insurance represents the top line of insurance carriers such as Chubb, AIG Private Client Group, Firemen's Fund and ACE Private Risk Services. The firm has been the recipient of many awards throughout the years, including the Agency of Choice. The agency has also expanded to include a health and life division.  Craig and Karen have four children, Kellie, Allison, Dale and Drew and grandchildren.
Keith B. Jones
Keith Jones is the managing principal of Ace Parking and has led the corporate strategy and operations for the company since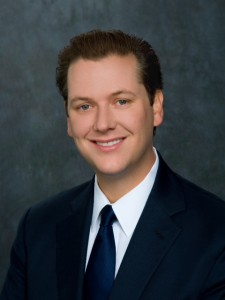 2004, including Ace Parking's expansion and emergence as the nation's premier parking company. He is involved with Ace's growth and profitability and is deeply involved with the company's new business initiatives. Jones adopted a strong work ethic  from his father, Scott, and his grandfather — Ace Parking's founder Evan V. Jones, and is committed to preserving and improving his family's business.  Keith has instilled his father's values of quality, customer focus, teamwork and ethics into the company. He serves on the boards of the Downtown San Diego Partnership, San Diego Regional Chamber of Commerce, St. Vincent de Paul, San Diego Police Foundation and is a co-founder of the Herb Klein Leadership Roundtable and a member of the Sharp Hospital Marketing Advisory Board. He is a member of GenNext, an exclusive organization of successful business professionals whose mission is to tackle tough issues facing future generations.
Kellie Hill
Kellie Hill is vice president of project and development services for Cassidy Turley, a leading commercial real estate services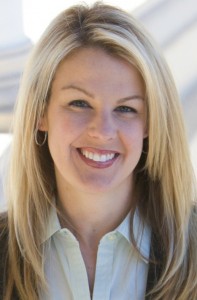 provider. She oversees all facets of project management and is responsible for the tracking of entire projects from site selection to final closeout in the Southern California region. She is also gearing up to lead one of San Diego's most prestigious real estate organizations in 2013 — CREW (Commercial Real Estate Women) San Diego. CREW is the leading organization representing the needs and opinions of women in one of the most important industries locally. As president, she will implement an agenda focused on educational programs covering top topics, networking to promote business generation among CREW members and mentoring of younger women in commercial real estate by CREW's legacy members. Hill is also an active member of NAIOP and Vistage International.  n college, she was one of only two women majoring in construction management at Arizona State University. She was the founder of Advanced Construction Management.
Gary Barthel
Gary Barthel is a partner at Higgs, Fletcher & Mack, providing legal services to military personnel, veterans and their families.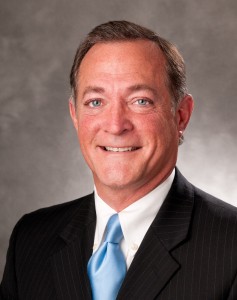 After serving 20 years in the U.S. Marine Corps, he has been committed to enhancing the San Diego military community since he was first stationed in San Diego as Camp Pendleton's senior criminal defense counsel in 1995. Since then, he served as general counsel to commanding generals and commanding officers at Camp Pendleton and Marine Corps Air Station Miramar. His specific knowledge and experience with local, state and federal laws intended to protect active duty service members, retirees and veterans provides him with the inimitable ability to fight to protect the legal rights of those who have fought to protect our country. His military law practice includes criminal defense in both military and civilian courts, administrative proceedings including security clearance appeals, VA disability benefits, wrongful foreclosure actions, debt collection, government contracting and issues related to veteran-owned businesses. He is currently the chairman of the board for the Invest In A Vet Foundation in Alexandria, Va., which helps wounded warriors and their families with locating jobs and purchasing homes. He is also a board member and the past president-elect for the Veterans Bar Association. He has lectured on a variety of military legal topics including, "Handling Media and Ethics in a High Profile Case" and has been a guest lecturer at the Naval Justice School in Newport, R.I. He has competed in the original marathon from Marathon to Athens in Greece and has climbed Mount Kilimanjaro.
Steven Sefton
Steve Sefton is president and CEO of Regents Bank, hired for his leadership prowess to help solidify the bank's leadership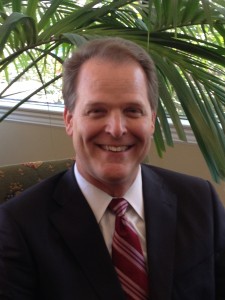 position in the local banking industry. He  took over the helm at Regents  as it was being acquired by Grandpoint Capital and subsequently, managed the negotiations leading to high-profile merger with Califoirnia Community Bank. Prior to joining Regents Bank, he was senior vice president  of Citizen's Business Bank.  Earlier in his career, while at Mellon Bank, he opened and managed a de novo commercial office which he and his team grew to over $200 million in loans and deposits in six years. He takes his role as the bank's president, CEO and ambassador seriously, and keeps a rigorous schedule of meetings, speaking engagements and networking  events to educate  the local business community about the resources available to them through the bank to help their businesses grow and thrive. Regents Bank consultative banking approach has helped countless San Diego businesses solve problems and position their companies for success. He currently serves on the board of the Salvation Army in San Diego and previously served on the board of one of the largest Boy Scout Councils in the country. He is a former board member of the Aliso Pico Business Group, and was a founding member of a City of Hope chapter.
Shawn Hagerty
Shawn Hagerty is a partner at Best Best & Krieger and continues in 2013 as the president of the San Diego Blood Bank. The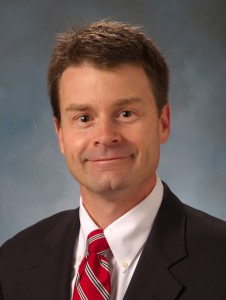 blood bank supplies more than 50 hospitals in four Southern California counties with blood and related lifesaving products. As a member of BB&K's executive committee, he will develop and implement strategies for the firm's continued growth in both public and private sector law. He is no stranger to leadership roles at the firm as he is a former managing partner of the San Diego office. Under his watch, the firm locally experienced rapid growth and expanded services, with the office nearly doubling in size and scope and positioning itself as one of San Diego's leading law firms. He is also moving forward the very hot area of water quality law by chairing the firm's Stormwater Practice Group. Stormwater is polluted runoff that rushes into gutters and storm drains and eventually into lakes, rivers and the ocean. He is considered a national leader on this evolving and extremely important issue. In addition to his water quality work, Hagerty is a high-regarded municipal lawyer. He serves as city attorney for the city of Santee and he is corporate counsel to Civic San Diego (formerly the Centre City Development Corp.). He has also taught a land use and planning class at UCSD Extension.
A. Brent Eastman
Dr. A Brent Eastman, the outgoing chief medical officer at Scripps Health, is the incoming president of the American College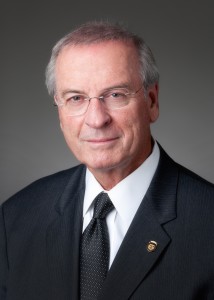 of Surgeons. He and his wife, Sarita Eastman, are both graduates of the UC San Francisco School of Medicine. He holds a bachelor's degree from the University of Wyoming and is a native of Evanston, Wy. He holds the N. Paul Whittier Chair of Trauma at Scripps Memorial Hospital La Jolla.
Matt Greene, CEO/Founder, 6 Degrees
Jen Robinson, founder, Mission Healthcare
Amy Nelson, founder, Mission Healthcare
Kerry Pawl, founder, Mission Healthcare
Mark Kimsey, founder, Mission Healthcare
Marcella McLaughlin, incoming president, San Diego County Bar Association
Michel Kripalani, founder and president, Oceanhouse Media
Marc Simon, CEO, Rubio's
Jake Pescatello, founder and president, Delphi Development & The Commons
Arika Anderson Daniels, founding partner, Daniels Communications