Daily Business Report — Feb. 13, 2013
San Diego County Home Prices Rise Again
San Diego County home prices shot up by 15.2 percent in January compared to a year ago, and the median home price for the same period jumped by 14.8 percent, according to San Diego-based DataQuick, a real estate information service.
Home sales in January totaled 2,717, compared to 2,358 in January 2012. January sales were down from 3,371 in December, a normal drop for the season, said DataQuick.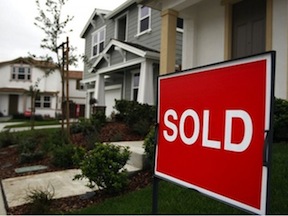 The median home price in January was $350,000 compared to $305,000 a year ago. December's median was $366,000.
Southern California Report:
DataQuick said Southern California's housing market started 2013 with the highest January home sales in six years as sales to investors and cash buyers hovered near record levels and move-up activity remained relatively brisk. The median price paid for a Southland home dipped slightly from December, as it normally does, but jumped 23.5 percent above the year-ago level, a real estate information service reported.
A total of 16,058 new and resale houses and condos sold in Los Angeles, Riverside, San Diego, Ventura, San Bernardino and Orange counties last month. That was down 20.8 percent from 20,274 sales in December, and up 10.6 percent from 14,523 sales in January 2012.
A drop in sales from December to January is normal for the season, and on average sales have fallen 27.8 percent between those two months since 1988, when DataQuick's statistics begin.
The median price paid for a home in the six-county Southland was $321,000 last month, down 0.6 percent from $323,000 in December and up 23.5 percent from $260,000 in January 2012.
"This fledgling housing recovery has momentum," said DataQuick President John Walsh. "Already, price hikes have caused some to question whether it's sustainable, whether it's a 'bubble.' Let's not forget, though, that we're still climbing out of a deep hole from the housing downturn."
County Leases Space In Auto
Club Building for a Call Center
San Diego County's Human Services Agency has taken a 132-month lease valued at $ 9.25 million for 32,000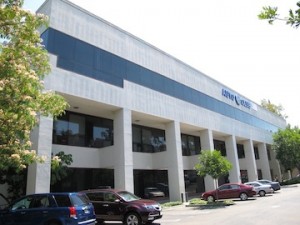 square feet of space in the Automobile Club of Southern California building at 8765 Fletcher Parkway in La Mesa. The county intends to use the space for a call center, according to NAI San Diego. "The Automobile Club plans to remain in the building, serving their members in the La Mesa community as they have since they built the building in 1988," said Doug Ceresia, senior vice president of NAI, which represented the auto club in the lease transaction. Jones Lang LaSalle represented the county.
Faulconer, Sherman Call for a Vote
to Fill Port Vacancies Within 30 Days
City News Service — Two San Diego city councilmen called Tuesday for a vote within 30 days to fill two of three of the city's seats on the Port of San Diego Board of Commissioners that remain vacant following a mayoral veto. The call by Councilmen Kevin Faulconer and Scott Sherman came one day after the council's bid to override Mayor Bob Filner's vetoes of the appointments of lawyer Rafael Castellanos and businessman Marshall Merrifield to the board came up one vote short. In issuing the vetoes, Filner objected to what he called a flawed process of picking the candidates, which included making selections before determining a new city policy for the port. "The clock is ticking," Sherman said. "These projects will move forward with or without San Diego. I call on my City Council colleagues to join us in taking action and ensuring that we fill these two vacancies as expeditiously and transparently as possible." Faulconer and Sherman urged Council President Todd Gloria's office to immediately begin accepting nominations and schedule the appointment vote for March 11, following a port workshop during a  council Rules and Economic Development Committee meeting on March 6.
Former WIRED Editor to Keynote
Innovation Conference in April
Chris Anderson, former editor-in-chief of WIRED and CEO of 3D Robotics, will be the keynote speaker at the April 12 "Rock Stars of Innovation Summit" sponsored by CONNECT and Xconomy. The conference will be held April 11-12 at the Hard Rock Hotel San Diego. Anderson will discuss his controversial perspective on the end of the traditional production-manufacturing model and the shift to open-source design and 3D printing, known as the "desktop manufacturing revolution" or the "Makers Movement," as expressed in his latest book, "The Long Tail: Why The Future of Business is Selling Less of More and Makers: The New Industrial Revolution." For more information, contact Melissa Beyer at mbeyer@connect.org.
Close-Tolerance Professionals to Hold
29th Annual Conference in San Diego
The Coordinate Metrology Society, the membership association for measurement professionals, will host the 29th annual Coordinate Metrology Systems Conference on July 22  at the Sheraton San Diego Hotel and Marina. This event caters to users of portable 3D measurement solutions applied by manufacturers and science laboratories. Attendees will find the latest metrology products and services, technical paper sessions, educational workshops and networking opportunities. Members of the society are users, service providers and manufacturers of close-tolerance industrial measurement systems, software and peripherals.
Lee & Associates Names Steven Malley
President of its San Diego-UTC Office
Steven M. Malley, a 12-year veteran of San Diego commercial real estate, has been named president of Lee & Associates San Diego-UTC. Malley, who joined Lee in 2008 as a partner, specializes in the sale and leasing of office, industrial and retail properties. He succeeds Joe Balla, who relinquished the position last month and remains a principal. Prior to Lee & Associates, Malley was vice president and regional manager for San Diego's Sperry Van Ness, helping grow the San Diego region office from six agents to more than 30 and opened a satellite office in Carlsbad. Malley also has served as a managing director of Studley's Investment Property Group after starting his career at Insignia/ESG in Phoenix.
Vance Gillette to Retire from Zodiac Pool
Systems After 36 Years With the Company
Vance Gillette, vice president of business development for Zodiac Pool Systems Inc., will retire on April 1 after 36 years with the company and more than 47 years in the pool industry. Gillette began his career with Arneson in 1966, selling pool cleaners over the phone for $3 an hour. Gillette is often asked to do speaking engagements for pool companies and industry associations. His most recent speaking engagement was as the keynote at the MidAmerica Pool and Spa Show in January in the Chicago area. In 2012, Gillette was the recipient of the GAVA Inspire Award.
Lpath Inc. Promotes Leigh Hsu to
Vice President of Corporate Development
Lpath Inc. in San Diego has promoted Leigh Hsu to the new position of vice president of corporate development. Hsu has more than 13 years of business-development experience in the biotech industry. Prior to joining Lpath in 2008 as its senior director of business development, he held positions at ACADIA Pharmaceuticals and Collateral Therapeutics (which became a subsidiary of Schering AG, now Bayer). Hsu played a key role in Lpath's $517 million licensing deal with Pfizer for iSONEP. He has published scientific papers in peer-reviewed journals, primarily in the area of the molecular basis of neurodegenerative diseases.
S. D. Radio Broadcasters Group Seeking
Entries for Effective Advertising Awards
The San Diego Radio Broadcasters Association is seeking entries for its 2013 EAR (Effective Advertising on Radio) awards. A panel of judges will evaluate entries primarily on the effective use of radio to convey their advertising messages to listeners, including measurable and tangible results, and secondarily on the creative, writing and production values, said Sharon Massey, executive director. Eligible entries can include any radio commercial that aired on a San Diego radio station during 2012 and was written or produced locally. There is no cost to enter. Deadline is Feb. 20. Submission information is available at www.sandiegoradio.com.
************
The Daily Business Report is produced by SD METRO. Contact: Manny Cruz (619) 287-1865. manny@sandiegometro.com.