Daily Business Report — Feb. 15, 2013
We Want Your Opinions on San Diego's Big Issues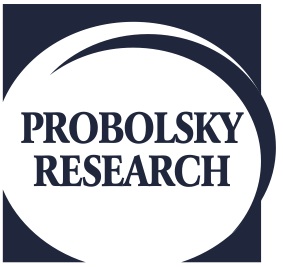 In the coming months, Probolsky Research (one of California's leading opinion research firms) will continue its partnership with SD Metro to survey San Diego residents about topics of interest to our readers. We'd like to throw open the door for suggestions for topics. What do you want to know? What do you think you know, but aren't sure? What are you certain you know, but want to prove it beyond doubt? Ideally, we'd like to see questions that have to do with public policy. Some areas may include Mayor Filner's first 100 days job performance,  should the city be responsible for economic growth and the creation of new jobs, how important are infrastructure improvements to our daily lives (streets and bridges, etc.), how important is water independence, how satisfied are residents with public transit or how do city residents value Balboa Park and other open spaces? Do you believe the City Council should revive the Plaza de Panama plan for Balboa Park?
You can  email Probolsky Research directly with your ideas: info@probolskyresearch.com.
PUC Delays Decision on SDG&E's Plan
To Build 2 New Natural Gas Peaker Plants
The California Public Utilities Commission has delayed a vote on San Diego Gas & Electric Co.'s plan to build two new natural gas "peaker" plants and retrofit a third. It was the fourth delay issued without explanation by the commission since November, when the assigned commissioner and administrative law judge issued separate proposed decisions that concluded that new gas plant construction was not justified. The delay was criticized by Lori Saldaña, chair of the Sierra Club's San Diego chapter. "The commission's ongoing refusal to hold a vote on these proposed dirty fossil fuel plants is unacceptable," said Saldaña. "This scheme would build natural gas plants that we don't need, cost ratepayers more than $1.5 billion, generate vast quantities of greenhouse gases, and be a step in the wrong direction for San Diego at a time when our local clean energy industry is thriving.
Grocery Outlet Expanding Rapidly in San Diego County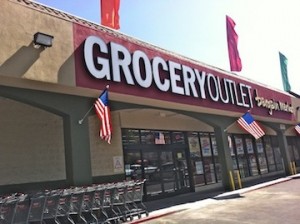 Grocery Outlet, will open the doors to two new retail locations in Point Loma and Spring Valley this month, bringing the total number of locations in the county to five. The Berkeley-based company says it offers prices up to 50 percent less than conventional retailers by specializing in opportunistic sourcing. Grocery Outlet also signed leases for two additional locations in San Diego in Poway and Escondido. Three additional San Diego-area locations are currently under consideration. The company has more than 175 independently-owned and operated store locations, including three pre-existing locations in San Diego County — National City, Oceanside and Downtown San Diego.
The new Point Loma Grocery Outlet will occupy the former Long's Drugs in Midway Towne Center at 3948 West Point Loma Blvd. The owners are husband and wife entrepreneurs Mark and Stephanie Baldwin. Their daughter, Alexandra,will serve as the store's office and front end manager. A grand opening is set for Feb. 16 from 8 a.m. to 3 p.m. The new Casa de Oro Grocery Outlet in Spring Valley was formerly occupied by a thrift store and is an 11,300 square-foot, completely renovated space in Casa de Oro Center. The retail center, located at 9805 Campo Road, also includes a U.S. Postal Service location, Dollar Tree and Big 5 Sporting Goods. Husband and wife entrepreneurs Mark and Sherry Vargas are the owners. Their daughter will be front end manager and their son will be a merchandise clerk.
Former San Diego Mayor Gambled Away Millions
Federal prosecutors say former San Diego Mayor Maureen O'Connor, 66, gambled away millions of dollars, and embezzled money from her late husband's foundation in the process. O'Connor appeared in federal court Thursday morning and pleaded not guilty to embezzlement charges. She has entered into a deferred prosecution agreement in which she acknowledged misappropriating millions of dollars from the R.P. Foundation. She has agreed to repay the foundation more than $2 million and to seek treatment for her gambling addiction. The U.S. Attorney agreed to a deferred prosecution due to O'Connor's health. The former mayor has suffered from a brain tumor, which her lawyer suggested contributed to her gambling addiction. O'Connor was addicted to video gaming. Prosecutor Phillip Halpern said over the course of a decade O'Connor won as much as $1 billion and lost more than that. Her lawyer said those figures are misleading because they are cumulative numbers and O'Conner never had a billion dollars to lose at any one time. Attorney Eugene Iredale said his client's total losses were in the neighborhood of $13 million. — Tom Fudge, KPBS and City News Service
USD Provost to Head University of St. Thomas in Minnesota
Julie Sullivan, executive vice president and provost of the University of San Diego, has been named the 15th president of the University of St. Thomas in St. Paul, Minn., and will resign her post on June 30 after eight years with the Catholic university. Sullivan will be replacing Fr. Dennis Dease, who has been at the helm of the university for 22 years.
Merri Adams Joins CDC Small Business Finance
Merri Adams, a 24-year veteran of commercial real estate financing, has joined CDC Small Business Finance as a commercial loan officer providing SBA financing to small businesses in North County. Prior to joining CDC, Adams owned her own commercial real estate loan brokerage firm for eight years. Before that she worked for several banks, including Citibank of California, 1st Nationwide Bank, Wells Fargo, Valley National Bank and Bank of America.  Much of her experience is in providing small businesses access to SBA-504 financing, used to purchase office or industrial buildings as well as large equipment.
Scripps Research Institute Team Reports On New
Approach to Preventing Breast Cancer Progression
Scripps Research Institute scientists say they have found a promising new approach to preventing the progression of breast cancer. The laboratory of associate professor Brunhilde Felding studies cancer, especially the mechanisms that control metastasis, the spread of cancer from its primary site to distant organs in the body. Doctors currently struggle to determine whether a breast tumor is likely to shift into an aggressive, life-threatening mode—an issue with profound implications for treatment. Now, the Scripps Research team has identified a mechanism through which mitochondria, the powerhouses of a cell, control tumor aggressiveness. Based on their findings, the team developed a simple treatment that inhibits cancer progression and prolongs life when tested in mice. The research team, which describes its results in an article to  be published by The Journal of Clinical Investigation, hopes to proceed quickly to human clinical trials to test this new approach using drugs already in use for other conditions.
Marcus & Millichap Capital Names Associate Director
Richard Kovalcheck has been named an associate director in the San Diego office of Marcus & Millichap Capital Corp. Kovalcheck will be responsible for sourcing, underwriting, and obtaining financing for all asset classes of commercial real estate nationwide. Kovalcheck previously worked with Plaza Bank in San Diego. He was also an acquisition analyst with Sovereign Capital Management in San Diego and served as a loan originator with The Mortgage Group Inc. in Nashville, Tenn. Kovalcheck earned a bachelor's degree from the University of Arizona and an MBA from Vanderbilt University's Owen Graduate School of Business.
USS San Diego Declared Fit for Duty
The amphibious transport dock ship USS San Diego was declared fit for duty after successfully completing final trials in December, which are held to ensure the San Diego-based ship meets Navy standards. After a ship is delivered to the Navy, it remains under warranty for one year while the crew works with contractors and inspectors to identify and fix any discrepancies. San Diego was delivered to the Navy on Dec. 19, 2011, and spent a year ensuring the sixth ship in the San Antonio class was mission ready. Capt. William Grotewold is the commanding officer. The amphibious transport dock is the sixth in the San Antonio class and capable of transporting up to 800 Marines and their vehicles around the world for amphibious landings. Her maiden deployment is set for 2014.
************
The Daily Business Report is produced by SD METRO.
Contact: Manny Cruz (619) 287-1865. manny@sandiegometro.com.