Daily Business Report — April 5, 2013
40 Under 40 Awards
A Salute to 40 Outstanding San Diegans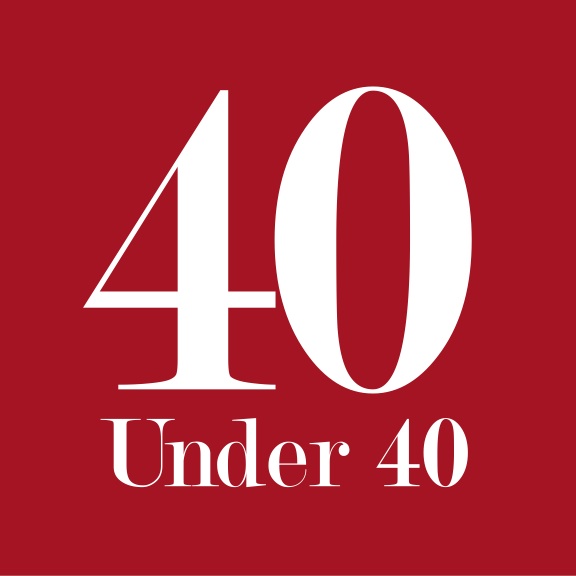 We're seeking nominations for our annual 40 Under 40 Awards, which will be presented in September. We're looking for men and women who you believe represent some of the best and brightest citizens of our community. Email your nominations to: rebecapage@sandiegometro.com. Please give a full description of your nominee's standing in the community, their accomplishments and awards. Provide your name, phone number and email address. The Deadline is May 30. Get your nominations in.
Eliminating Vehicles from Center of Balboa Park
Appears Undoable Before Centennial Celebration
The San Diego City Attorney's Office revived a plan to remove vehicles from the center of Balboa Park, but probably not in time for a yearlong celebration of the park's centennial, City Council President Todd Gloria said Thursday, City News Service reports. A memo from City Attorney Jan Goldsmith on the Plaza de Panama plan, which was shot down in court, said the City Council could exempt the project from certain required findings that proved to be the project's legal Achilles heel. The plan advanced by Qualcomm co-founder Irwin Jacobs was to build a bridge to carry traffic away from the Plaza de Panama and Plaza de California and build a parking garage near the Spreckels Organ Pavilion that would be partly under ground. Preservationists, led by the Save Our Heritage Organisation, opposed the plan because the bypass bridge would risk the park's standing as a historic site.
The City Council approved the Jacobs plan, but preservationists got it set aside when a judge ruled that council members wrongly found that the project area has no reasonable beneficial use if the plan does not go forward — a finding needed to alter a historic resource. Goldsmith said the council could waive the requirement for the finding, but that council members were not allowed to bring the plan forward on their own.
"If an applicant comes forward to advocate for the project, I would docket the request for the City Council's consideration at a future public hearing," Gloria said. "While it is helpful to understand there is a course to pursue, it is unfortunately apparent that the improvements could not be complete in time for the 2015 Centennial Celebration because of the likelihood of additional litigation and the project's complexity and construction timeline." Goldsmith said the proposal would have to go through the Planning Commission and two City Council hearings again. In an interview after the court ruling in early February, Jacobs said the project was "over."
U-T San Diego Political Ads
Don't Add Up, Says KPBS
KPBS — Campaign strategist Tom Shepard grew more suspicious by the day last fall as he flipped through the U-T San Diegoand repeatedly saw full-page ads lambasting his client Bob Filner, a Democrat running for mayor. "It made me wonder whether they were crazy," Shepard said. "When I started seeing ads from the other side running as often as they did, it made me wonder — if they were paying $8,000 an ad, they were spending an enormous amount on newspaper advertising." The $8,000 per full page is what Shepard said the U-T quoted Filner's campaign for advertising. Campaign finance disclosures, however, show the other side paid far less. This discrepancy — and others discovered by the inewsource and KPBS Investigations Desk — could violate campaign laws. "It's clearly not appropriate for a news organization to make that kind of contribution without reporting it," said Dan Schnur, former chairman of the California Fair Political Practices Commission, now director of the Jesse M. Unruh Institute of Politics at USC. inewsource and KPBS audited ads in the U-T every day between Labor Day and Election Day 2012 and compared the list with campaign finance records. The results show varied payments for ads, indicating the U-T may have offered bargains to the anti-Filner campaign and to other candidates and issues the newspaper endorsed.
(Read the full story at www.kpbs.org)
Future of the Real Estate Industry
to be Presented at April 10 Workshop
The Pacific Southwest Association of Realtors will host an April 10 workshop on the future of the U.S. real estate industry presented by the National Association of Realtors. It will be held from 9 a.m. to 1 p.m. at the Scottish Rite Temple Event Center, 1895 Camino del Rio South in Mission Valley. Admission is free. The workshop is titled "ReThink, The Future of Real Estate," an initiative of the national organization.
BOMA Raises $6,500 for
American Lung Association
Members of the San Diego Building Owners & Managers Association (BOMA) raised $6,500 for the American Lung Association by climbing One America Plaza, the tallest building Downtown, in the "Fight for Air Climb."
BOMA's target goal was $3,500. It was the No. 1 fundraising team. The top three fundraisers for the BOMA San Diego Team were Greg Thornburgh of CBRE and Nancy Walther-Meade of Kilroy Realty Corp. and her husband, Carlos Walther-Meade. Money raised will enable the American Lung Association to continue its work to educate kids on how to manage their asthma and not use tobacco; research cures and treatments for lung cancer and other lung diseases; and to advocate for better local, state, and national policies to protect communities from the harmful effects of air pollution and secondhand smoke.
San Diego County Credit Union is Hiring
San Diego County Credit Union announced that it is hiring for nine new employees for its new Rancho Penasquitos branch, which is scheduled to open in May. Open positions include assistant vice president/branch manager, assistant branch manager, financial service representative (new accounts) and member service representatives (tellers). The credit union also is hiring at its administrative office in Mira Mesa for a variety of positions, including account manager, call center assistant manager, information specialist, IT security analyst, support specialist and technical support specialist. More information is available at www.sdccu.com.